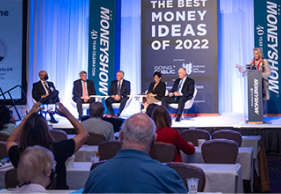 10th May
11:30 AM - 12:15 PM PDT
Tuesday
Trade More Profitably by Exploiting Microsoft Excel's Powerful Statistical and Data Mining Tools with MarketXLS
Ankur Mohan will show you how advanced options traders trade more profitably by automatically bringing the real-time option prices and greeks into Excel; then use the power of Excel to do advanced analysis for selection of trading positions, backtesting option strategies, analyzing and journaling trades. The MarketXLS platform collects market information and turns it into financial information primitives. Investors can then use these financial building blocks, many templates, and one billion data points to make better investing decisions.
Meet us at Booth #218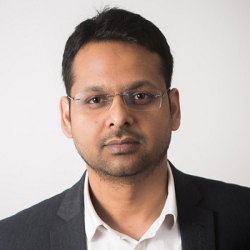 Ankur Mohan
Founder and CEO
MarketXLS
About MarketXLS
MarketXLS's Excel-based investment research and portfolio management software brings premium research and access to billions of real-time and historical capital market and economic data points. We provide a seamless trading experience with thousands of built-in functions, templates, and utilities.
We believe that institutional-level data, updating spreadsheets and faster research will help the user get more profits. [includes real-time data for stock, option, ETF, mutual fund, crypto-currency and economic datasets].
5 Minute Talk and Learn Series
DAY TRADING SPX OPTIONS using MarketXLS and ThinkOrSwim, gathering and analysing and recordkeeping
Option Trading using MarketXLS
Introduction to the Option Templates
Portfolio Management
Mastering the MarketXLS Help System
Finding Profitable Option
Managing your PUT/CALLs using MarketXLS (Katherine)
Crypto Currency with MarketXLS
Holistic Portfolio Management with Performance and Active Triggers
Using and Customizing the Guru Templates
Installing and Getting Started
Introduction to the Data and Functions in MarketXLS
Portfolio Performance and Optimization Techniques using Efficient Frontier
Realtime v Streaming v Delayed Data, when to use which
Dividends and more using MarketXLS
Fed Reserve and Economic Data
How Do I ?
Sample User Application — Trend Following Implementation
See how our expert users use MarketXLS in their Investment research
MarketXLS makes it easier for you to turn your Excel skills and Market knowledge into Profit
Options Profit Calculator
TShirt if you buy before you come
If you use Excel at any part of your trading journey, please stop by MarketXLS to learn how to leverage Excel to its best to gain advantage in the markets and to learn what the experts know. Stop by our booth #218, if you like what you see, buy before the show to avail a free MarketXLS Branded Tshirt. Show your order number at our booth
Please see this video, chat to larn more a little bit.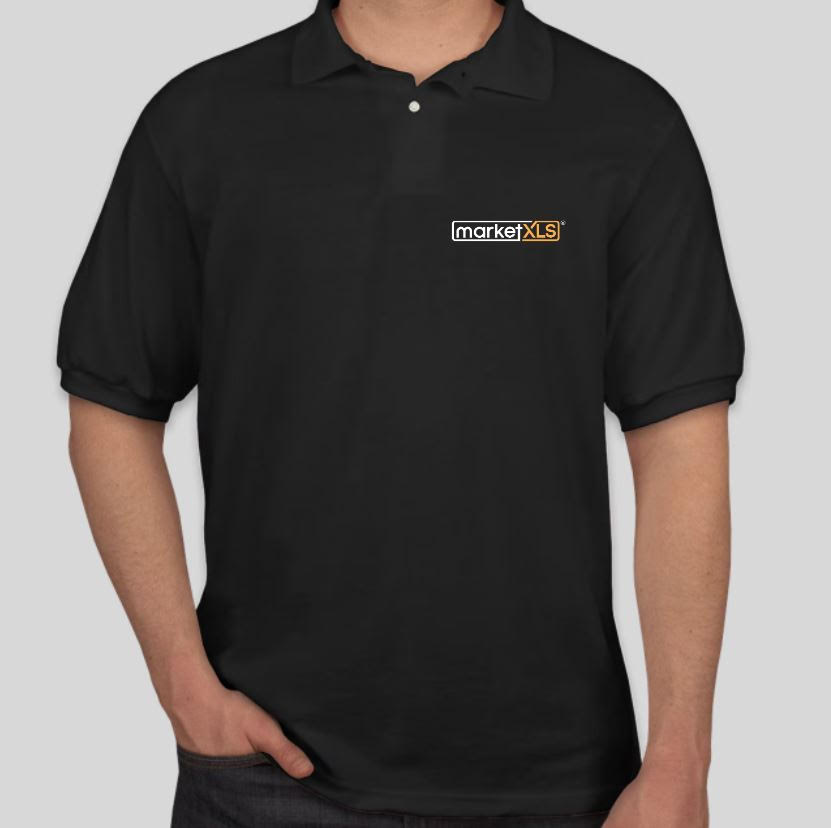 MarketXLS provides hundreds of pre-built templates created using MarketXLS functions to save investors time. Whether it is an options strategy or a valuation model, we have got you covered. Members can use them by simply downloading them in their Excel
Stand with Ukraine
As the situation in Ukraine escalates, many of us in MarketXLS are left with emotions too overwhelming to name. If you'd like to show your support, but aren't sure how to, we want to help make it easier for you to act.
For any amount donated, we'll extend your MarketXLS subscription for double of the donated amount. Please send proof of your payment to support@marketxls.com to avail the extention
From all of us at MarketXLS, thank you!