Option Strategies
Options strategies
Butterfly For Shorts Spread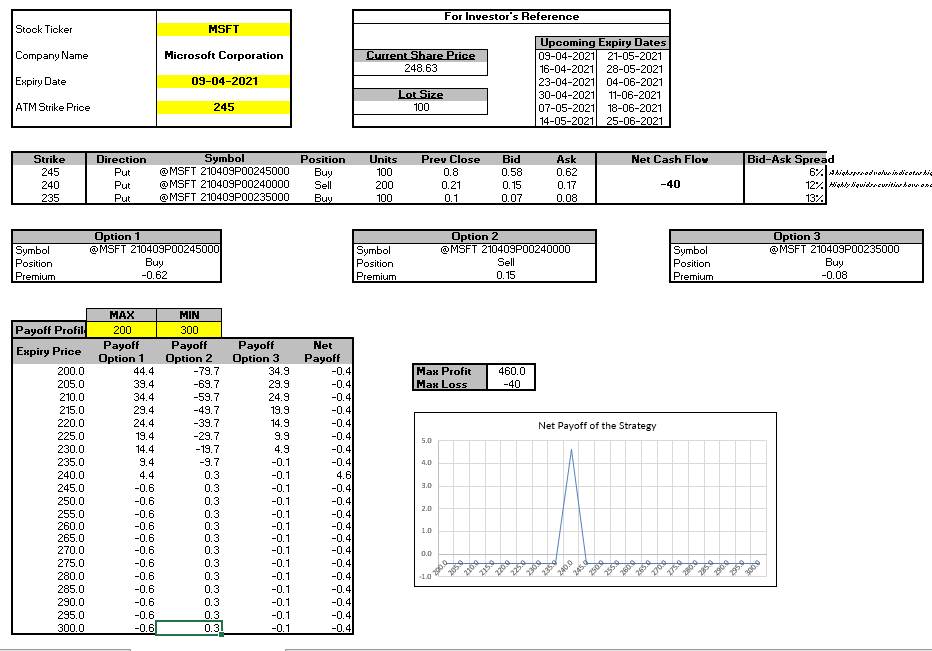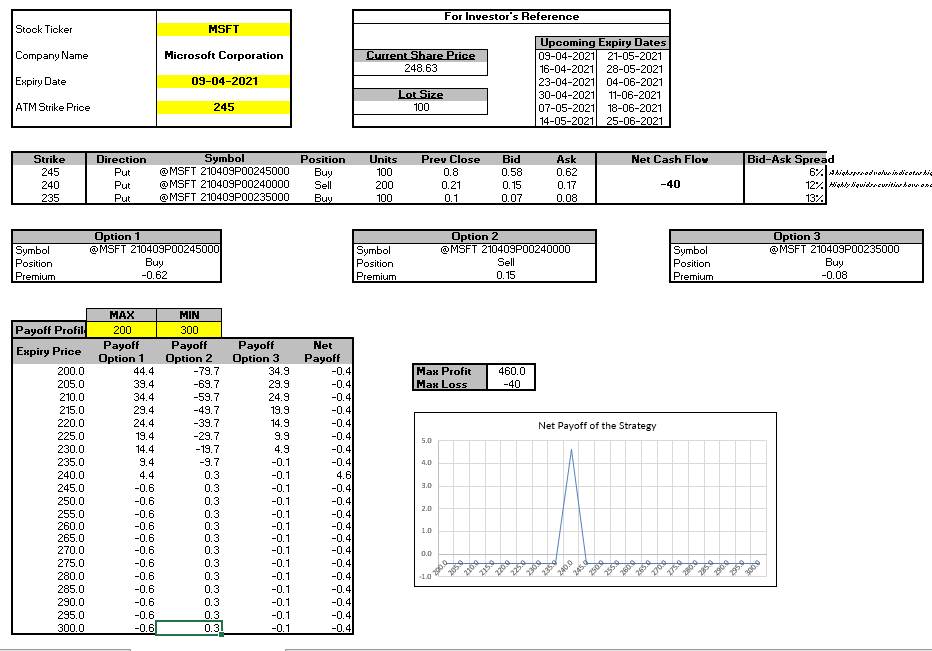 A butterfly spread with puts is an advanced options strategy that consists of three legs and total of 4 lots options. The trade involves buying one put at strike price A, selling two puts at strike price B and then buying one put at strike price C. The setup is what would happen if an investor combines the end of a long put spread and the start of a short put spread, joining them at strike price B. The Maximum loss is the debit premium.
Interested in building, analyzing and managing Portfolios in Excel?
Download our Free Portfolio Template
Top 100 Gainers Today
Top 100 losers Today
Stand with Ukraine
As the situation in Ukraine escalates, many of us in MarketXLS are left with emotions too overwhelming to name. If you'd like to show your support, but aren't sure how to, we want to help make it easier for you to act.
For any amount donated, we'll extend your MarketXLS subscription for double of the donated amount. Please send proof of your payment to support@marketxls.com to avail the extention
From all of us at MarketXLS, thank you!