Are Butterfly Spreads Right for You?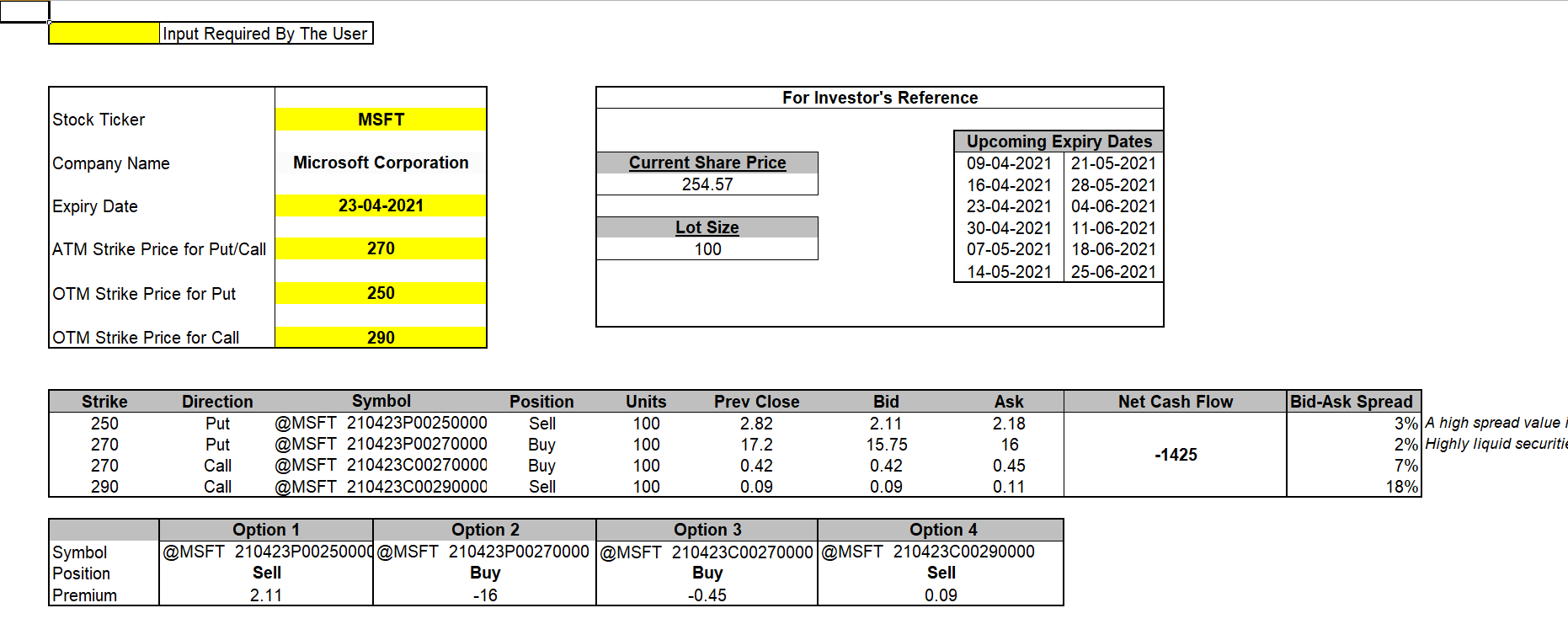 Are Butterfly Spreads Right for You?
A butterfly spread is a type of options trading strategy used by investors to maximize their reward potential and minimize their risk associated with market volatility. It is a type of complex options strategy that involves simultaneously holding four option contracts with three different strike prices. To truly understand the mechanics of a butterfly spread, it is important to have a solid understanding of options trading and the different options trading strategies.
What Is a Butterfly Spread?
A butterfly spread is an options trading strategy designed to profit when the underlying security has limited price movement. The four-part strategy involves the simultaneous purchase or sale of one call option, one put option at a lower strike price than that of the call option, and the sale of two identical call options and/or put options at a higher strike price. The objective of a butterfly spread is to benefit from limited price movement of the underlying security.
Types of Butterfly Spreads
There are two kinds of butterfly spreads: bull butterfly spreads and bear butterfly spreads. Bull butterfly spreads are used when the investor is looking to take a bullish position on the market, while bear butterfly spreads are used when the investor is looking to take a bearish position.
Benefits and Considerations of Butterfly Spreads
When used correctly, butterfly spreads can be a great way to capitalize on limited market movement. They can also be used to limit time decay, or the rate at which the value of the option contracts decreases. Since the strategy involves the purchase and sale of four different option contracts at various strike prices, investors also have the ability to adjust their risk management approach while using a butterfly spread.
Understanding Put Options and Call Options
To understand butterfly spreads, it is important to have a solid understanding of put options and call options. Put options give the investor the opportunity to sell the underlying security at a predetermined price, while call options give them the right to buy the security at a predetermined price. Depending on the type of butterfly spread being used, investors may use a combination of both put and call options.
MarketXLS and Butterfly Spreads
MarketXLS is a powerful tool for investors looking to capitalize on options trading, including butterfly spreads. MarketXLS plug-in provides extensive analysis and reporting tools that help investors make informed decisions while using a butterfly spread. The plug-in also offers a detailed Short Iron Butterfly Template that helps investors easily build, analyze, and track their butterfly spread profits. MarketXLS is the perfect tool for investors looking to take advantage of butterfly spreads.
Here are some templates that you can use to create your own models
Reverse Iron Butterfly Spread
Short Butterfly Spread
Long Butterfly with Calls Option Strategy
Long Butterfly with Puts Option Strategy
Butterfly for Shorts Spread
Reverse Iron Albatross Spread
Iron Butterfly Option Strategy
Search for all Templates here: https://marketxls.com/templates/
Relevant blogs that you can read to learn more about the topic
Long Butterfly Spread With Puts (Using Excel Template)
Reverse Iron Butterfly Options Strategy (Using MarketXLS Template)
How to Succeed in Orientational Trading
The Benefits of Using Call Credit Spreads for Trading
Understanding Yield Curve (Trading Strategy & Yield Curve Control)
Interested in building, analyzing and managing Portfolios in Excel?
Download our Free Portfolio Template
Call:

1-877-778-8358
I am so happy you are here. My name is Ankur and I am the founder/CEO of MarketXLS. Over the past four years, I have helped more than 2500 customers to implement their own investment research strategies and monitoring systems in Excel.
Implement

"your own"

investment strategies in Excel with thousands of MarketXLS functions and starter sheets.
Get started today