#1 Stock Market Plugin for Excel Call: (877)-778-8358[tcb-script id="fsc-api" src="https://d1f8f9xcsvx3ha.cloudfront.net/sbl/0.8.3/fastspring-builder.min.js" type="text/javascript" data-storefront="marketxls.onfastspring.com/popup-marketxls" data-popup-closed="dataPopupClosed" data-continuous="true"][/tcb-script]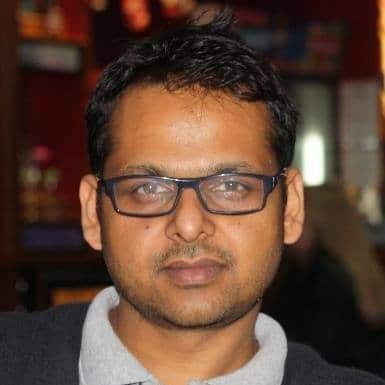 I am so happy you are here. My name is Ankur and I am the founder/CEO of MarketXLS. Over the past four years, I have helped more than 5,000 customers to implement their own investment research strategies and monitoring systems in Excel.How does it work? Click here to see short demo video(7 Minutes)We continually seek out the best data sources and tools that help individual investors close the information divide.We recently received investment funding for growth from Enterprise Ireland which has allowed us to share this solution with more people.We have created a special program — wherein — for $210 you can use the system for 1 year — and get all Stocks/Options historical data downloads in your Excel and 100s MarketXLS Templates ($1,500 value)Come try and use the platform that will give access to data that is available to the institutional traders and hedge fund managers.MarketXLS has been used by wealth managers, universities, and individual investors just like you who have taken control of their portfolios.I recommend you give it a go.For any questions feel free to book a call with one of my coaches here.[tcb-script] function dataPopupClosed(data) { console.log("test") fastspring.builder.reset(); window.location.replace("https://marketxls.com/tp31m4-ty?orderId=" + data.reference); }[/tcb-script] One Year for $580 $210No Auto-renewal, No Commitment, Real-time data included Get Access to 1 Billion Usable Market data pointsIN YOUR EXCEL SHEETSWITH EASY TO USE EXCEL FUNCTIONS[tcb-script] function dataPopupClosed(data) { console.log("test") fastspring.builder.reset(); window.location.replace("https://marketxls.com/tp31m4-ty?orderId=" + data.reference); }[/tcb-script] One year for $580 $210No Auto-renewal, No Commitment, All Templates included No AutoRenewal, No CommitmentHistorical data of all US Stocks, ETFs, Options and Mutual funds Included
KATHARINE H
Retired Income Investor & Options Trader
I use MarketXLS, along with my Excel skills, every day. I've set up my portfolio and my watchlist with buy and sell signals based on quality and technical indicators. And I track all of my option positions with help from MarketXLS. My favorite thing right now is using it to manage all the Puts that I sell.
Here is what you get in this trial
All Market DataStocks, Options, ETFs and Mutual Funds in your Excel SheetsAll Historial DataTime-series historical data for all US Stocks, Options, and ETFs100 MarketXLS TemplatesAnalyzing stocks? Creating an option strategy we have a template for itAll fundamental DataFinancial statements, historical fundamental data and key ratios (history) for all US StocksPortfolio ManagementTrack and manage your portfolios in Excel with our advanced portfolio analytics functionsMore than 600 stocks functionsAdvanced functions to analyse the markets like never before custom beta, volatility, volume averages and more.
Interested in building, analyzing and managing Portfolios in Excel?
Download our Free Portfolio Template
Stock screens
Public saved screens
Top 100 Gainers Today
Top 100 losers Today
Call:

1-877-778-8358
I am so happy you are here. My name is Ankur and I am the founder/CEO of MarketXLS. Over the past four years, I have helped more than 2500 customers to implement their own investment research strategies and monitoring systems in Excel.
Implement

"your own"

investment strategies in Excel with thousands of MarketXLS functions and starter sheets.
Get started today