Craft Your Own Strategy with Active Options Trading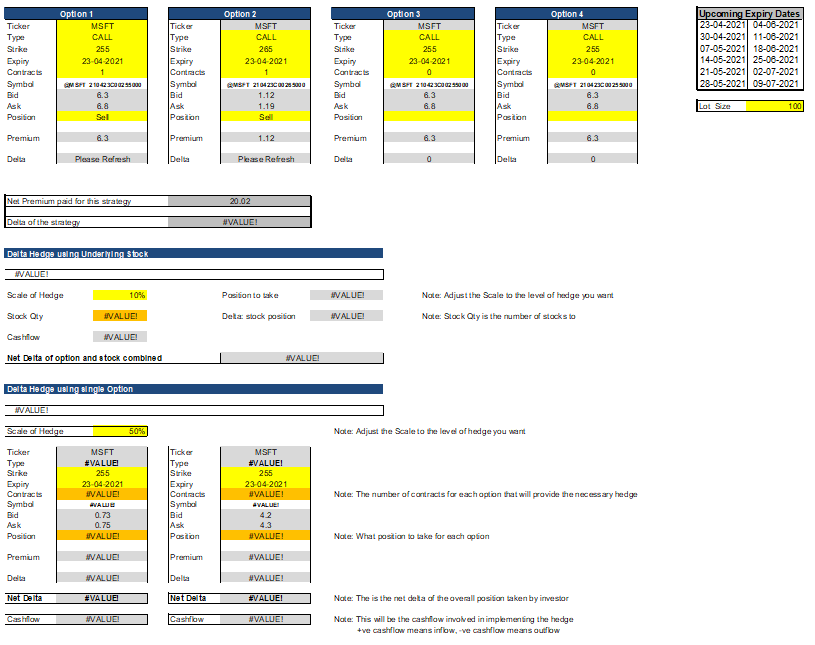 Craft Your Own Strategy with Active Options Trading
Active investing is a popular way to trade stocks and derivatives, and options trading is an important component of it. With a well-crafted options strategy and active trading, it is possible to generate tremendous profits while managing and mitigating risks.
Understanding Options and Volatility Index
The most important aspect of options trading is understanding the nature of call and put options, and how to select them to create the desired outcome in the passed. Call options grant the holder the right to purchase an asset, while put options grant the right to sell the asset for a specified strike price. This means that trades can be made in both directions, providing the flexibility to make money in rising or declining markets. In fact, options are an instrument that facilitates what is known as short selling.
A volatility index measures how volatile the market has been over a certain period of time. This is typically calculated using previously traded option prices and indicates the level of fear or exuberance that exists in the markets. By monitoring the Volatility index, traders can better time their trades and adjust their strategies accordingly.
Making the Right Strategy For You
Options trading involves the use of techniques such as spreads, hedging, leverage, and technical analysis. It is important to select a strategy that works best for individual investment style, risk tolerance, and goals. For example, if a trader is looking for a more aggressive strategy, they may use strategies such as selling naked calls and taking on more leverage. On the other hand, if a trader is more conservative, they may employ strategies such as covered calls, vertical spreads, and using less or no leverage.
When constructing a strategy, it is important to understand the 'Greeks', which are metrics used to measure the sensitivity of an option to the underlying stock price. Knowing the delta, gamma and theta of an option can allow a trader to make more informed choices when constructing their strategy.
Making Use of Active Trading Platforms
With the advancement of online platforms, active traders no longer have to sit in front of multiple screens and frantically trade options. Many platforms allow traders to quickly analyze markets, place orders, monitor positions and manage risks in real-time.
One such platform is MarketXLS, which is a comprehensive investing suite for active investors and traders. It provides users with tools to analyze stocks, options and indices, as well as the ability to quickly place trades. It also offers features for portfolio tracking, real-time alerts, back-testing strategies and integrated charting.
MarketXLS offers a number of products and services to ease trading and investing. Its Investing 101 guide can help beginner traders understand the basics of stock and options trading. For more experienced traders, MarketXLS's Charles Schwab integration provides direct-access trading and order routing directly from the MarketXLS software.
Final Word
Options trading is a powerful tool that can be used to reap great rewards. With a little preparation, study and practice, anyone can craft options strategies for their needs and goals. However, it is also important to understand and manage the inherent risks that come with options trading. A platform like MarketXLS can help make the process easier, allowing you to quickly analyze, trade and manage your positions.
Here are some templates that you can use to create your own models
Search for all Templates here: https://marketxls.com/templates/
Relevant blogs that you can read to learn more about the topic
How To Find The Most Active Options (Marketxls'S Option Scanner)
Best Options To Buy (Use Marketxls For Research)
Open Interest Analysis (Explained With Examples)
Jane Street Capital
Options Trading for Passive Income
Interested in building, analyzing and managing Portfolios in Excel?
Download our Free Portfolio Template
Call:

1-877-778-8358
I am so happy you are here. My name is Ankur and I am the founder/CEO of MarketXLS. Over the past four years, I have helped more than 2500 customers to implement their own investment research strategies and monitoring systems in Excel.
Implement

"your own"

investment strategies in Excel with thousands of MarketXLS functions and starter sheets.
Get started today