Basics
Option Strategies
Options
Options strategies
Stocks
Married Put Options Strategy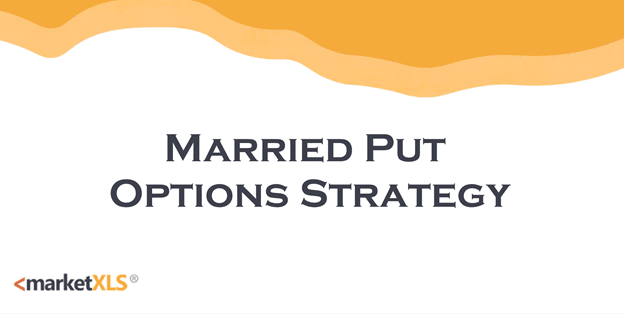 A married put is a name given to an options trading strategy where an investor, holding a long position in a stock, purchases an at-the-money put option on the same stock to protect against depreciation in the stock's price. This strategy is best implemented when your outlook on the stock/index is 'positive' in the near term. A Married Put is an unlimited profit and a limited risk strategy.
Template: https://marketxls.com/template/married-put/
More options strategy videos are available at: https://youtube.com/playlist?list=PLII0eGApb0LTxPOrHOQZUz2eXGuEDRGVx
Interested in building, analyzing and managing Portfolios in Excel?
Download our Free Portfolio Template
Stock screens
Public saved screens
Top 100 Gainers Today
Top 100 losers Today
Call:

1-877-778-8358
I am so happy you are here. My name is Ankur and I am the founder/CEO of MarketXLS. Over the past four years, I have helped more than 2500 customers to implement their own investment research strategies and monitoring systems in Excel.
Implement

"your own"

investment strategies in Excel with thousands of MarketXLS functions and starter sheets.
Get started today