Mastering the Art of Shorting Call Options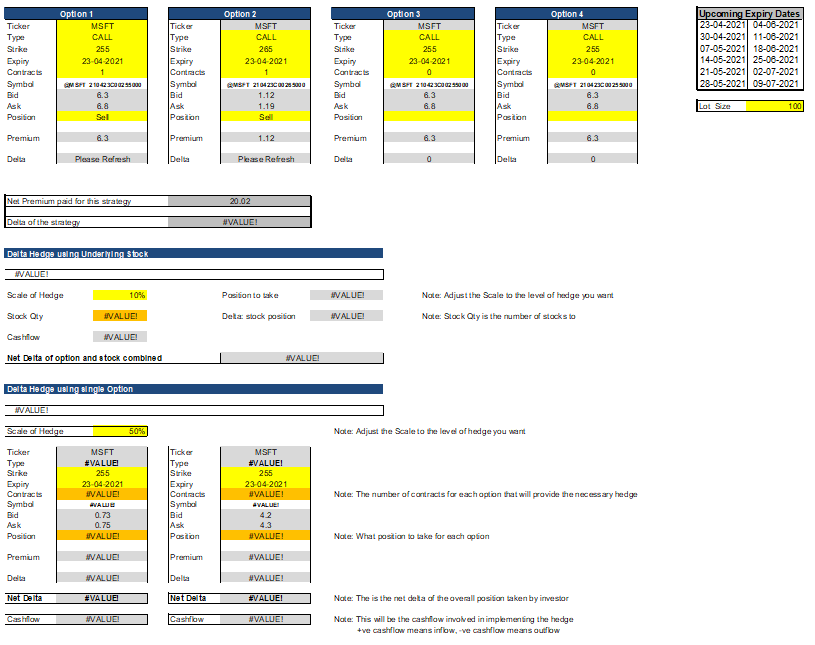 Mastering the Art of Shorting Call Options
Options trading can be an incredibly profitable strategy. Whether it's used to speculate on a sudden market move, hedge a broader portfolio, or gain exposure to a new asset class, traders of all levels can benefit from a better understanding of this valuable trading product. In particular, traders often take advantage of the unique profits that can be earned by 'shorting' a Call Option.
Basics of Short Selling a Call Option
Short Selling a Call Option involves taking a 'short' position on the option, and collecting a premium, or fee, for doing so. The short seller earns income when the price of the underlying asset decreases, enabling them to benefit in a bear market. The downside is that while the option is open, the maximum possible loss is unlimited, as the short seller is obligated to purchase the asset at the 'Strike Price' at a later date – theoretically, the Strike Price could keep going up and up.
When the short seller is ready to close their position, they will buy back the option, an action known as 'covering', at whatever current market value it is trading for, and pocket the difference. The amount to be received for 'covering' will depend on the Strike Price, market volatility, and the amount of time left for the option to expire.
Understanding the Risks
Before entering into any options trade, it's essential to understand the risks and rewards that may apply. While the potential upside of short selling a Call Option is immense, the risks must also be seriously considered. In particular, when shorting a Call Option, the downside risk is theoretically unlimited as the asset price could theoretically increase infinitely.
Managing Risk and Setting Stop Losses
To mitigate this downside risk, it's important to have a stop-loss strategy in place that ensures that if the market moves against you, an Options Contract is closed before losses get too high. This is essential in order to protect any profits made on the short against the high volatility often found in the market.
Using Leverage and Margin Trading
The exciting part of short selling a Call Option is the ability to use leverage and margin trading. By borrowing additional funds to make a larger bet, the potential return from a successful trade is much higher – though, of course, so is the potential for loss.
A Better Way to Master Options Trading: MarketXLS
MarketXLS is a powerful platform for options traders of all levels. With advanced analytics, calculators, and backtesting tools, it's easier than ever to explore sophisticated Options Contracts in a way that's most suitable for your strategy and risk profile. MarketXLS also offers a Pro account that comes with 24/7 live support, multiple watchlists, and options chain scanning across all assets. If you're looking to master the art of short selling Call Options and beyond, MarketXLS is the perfect tool to get you there.
Conclusion
Shorting a Call Option can be an incredibly powerful tool in any options trader's toolbox. With experienced analysis and risk management, short selling can be an extremely profitable approach in both a bull market and a bear market. MarketXLS makes the process of studying options trading easier, more efficient, and more accurate, so traders can take knowledgeable risks and make informed decisions with their portfolios.
Here are some templates that you can use to create your own models
Search for all Templates here: https://marketxls.com/templates/
Relevant blogs that you can read to learn more about the topic
Use of Options to Hedge Market Risk
How to hedge a drop in S&P 500 Using MarketXLS
Covered Calls- Managing And Tracking
Options Trading (Strategies)
Short Guts & Long Guts Option Strategy
Interested in building, analyzing and managing Portfolios in Excel?
Download our Free Portfolio Template
Call:

1-877-778-8358
I am so happy you are here. My name is Ankur and I am the founder/CEO of MarketXLS. Over the past four years, I have helped more than 2500 customers to implement their own investment research strategies and monitoring systems in Excel.
Implement

"your own"

investment strategies in Excel with thousands of MarketXLS functions and starter sheets.
Get started today