Basics
Fundamental analysis
Global Markets
Informative
Others
Stock Comparisons
Stock exchanges
Stock investments
How Events Like Russia-Ukraine Tensions Can Impact The Economy?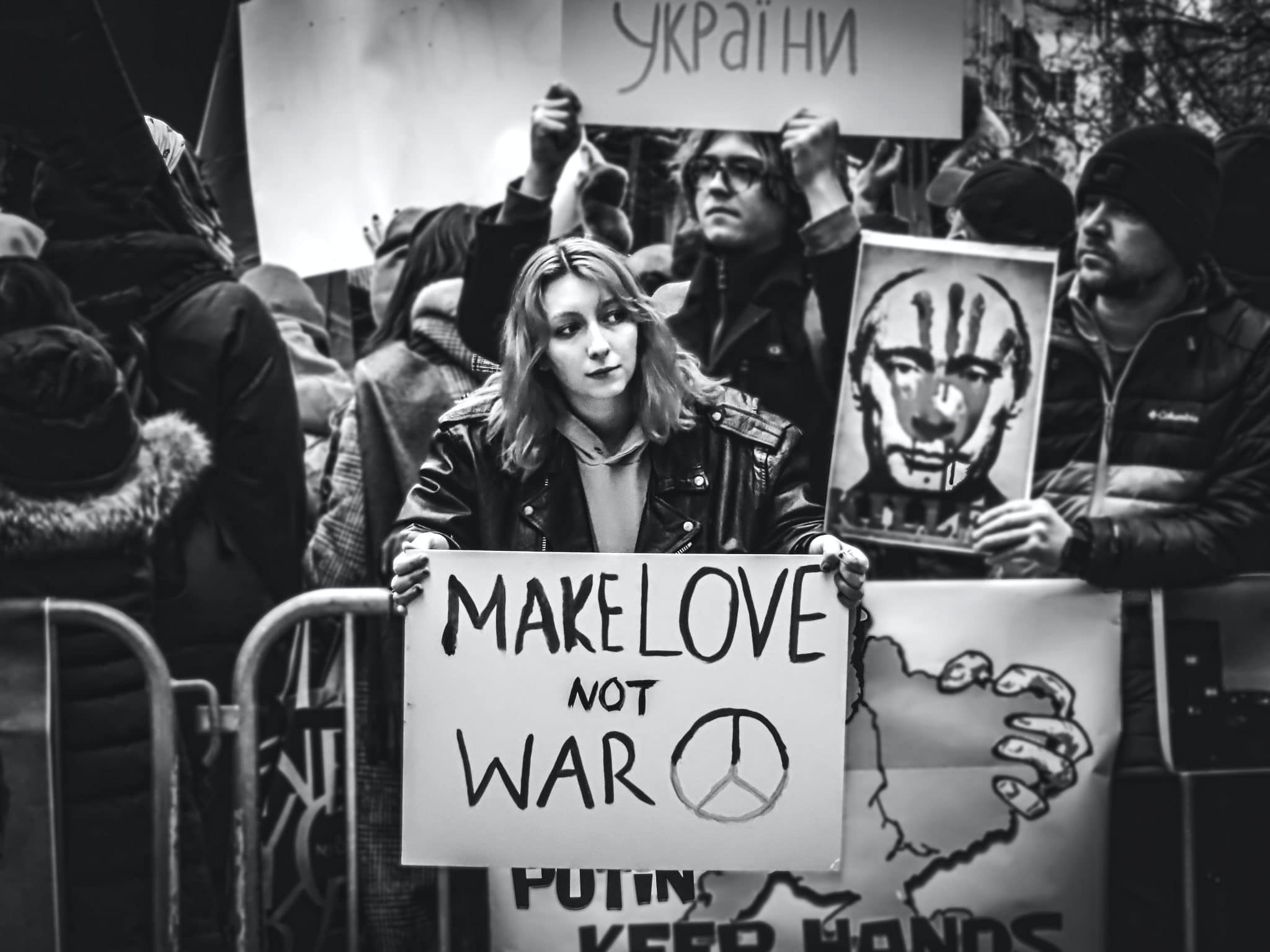 Russia has invaded Ukraine, but the consequences of this war are Global. It has already set the Global markets on a downward trend.Today let's break down why such events cause a global financial outage and why such a war could have substantial financial consequences for the world.
Effects Of The Russian Invasion On The Global Market –
Oil prices have already jumped to levels unseen since 2014 since Russia controls a big chunk of the oil market, being an energy superpower. Russia was producing 9.7 million barrels per day last year, as per Rystad energy. Moreover, supply concerns are driving the price up due to the possibility of economic sanctions on Russia.
About 30 – 40 % of the world's energy demand is met by oil and oil products, and hence a change in the price of oil could drive up the global inflation rate and reduce purchasing power and investing power in the markets leading to low returns.
Investors, too, on the other hand, hate uncertainty, and hence an invasion by Russia which will lead to a rise in oil prices and inflation may trigger investors to sell their stocks and escape the volatility and risk. These factors will contribute towards slower economic growth, which will further worsen the global economic outlook. The RSM analysis found that a jump to $110 oil would dent US GDP by one percentage point.
Russia is the largest country on Earth has a diverse landmass which has resulted in it being a commodities giant. Russia is a top producer of copper, natural gas, wheat, potash, nickel, and more.
The invasion could disrupt the commodities market at large if Russian exports are affected either by Putin or by the sanctions imposed on Russia.
More than 20% of Germany's natural gas is supplied by Russia. Hence, a disturbance to the European economic and export giant could have a multiplier effect on the global economy.
On the other hand, high oil prices incentivize American energy production. American natural gas exports to Europe have already surged to reduce Russian dependency.
The allied countries might impose economic sanctions on Russia to discourage it from continuing the war. But these economic sanctions come at a cost as Russia is one of the world's biggest exporters of natural gas and wheat. Therefore, the repercussions of these sanctions will be felt worldwide.
The allied countries also discussed cutting Russia from the global inter-bank system called SWIFT, which will destabilize and pressure Russia financially.
But what is SWIFT ?
SWIFT, the Society For Worldwide Interbank Financial Telecommunication, connects the banks worldwide to settle financial transactions. It includes over 11000 financial institutions worldwide and transmits more than 5 billion financial messages in a year. So naturally, an exclusion from SWIFT will drastically impact Russia's economy.
A Russian invasion could have a direct impact on the following things –
Inflation
Auto industry
Wheat Supply
Aluminum Supply
Energy Supply
Bottom Line –
The Russian invasion of Ukraine has further worsened an already declining economy worldwide. The Russian Ruble has already fallen a staggering 50% as of Monday! And the inflation in Russia is at 69%!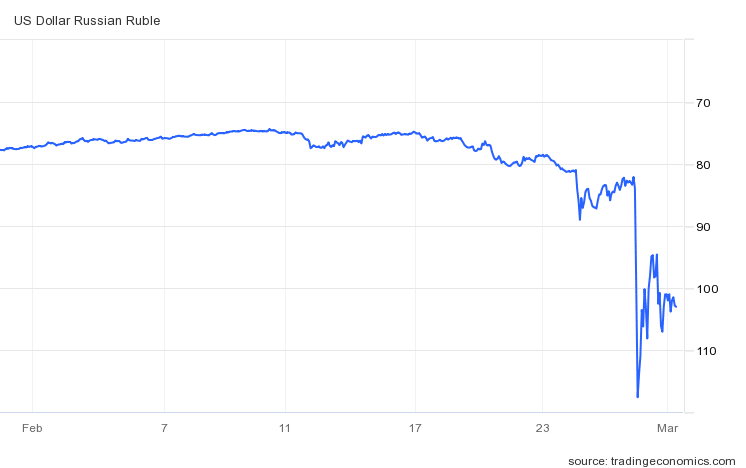 Russia has also signaled towards the use of nuclear power as a threat. We can only hope that this situation resolves amicably for the greater good.
Keep an eye on the global stocks and indices with precious insights using the MarketXLS stock screener!
Visit now – www.marketxls.com
Interested in building, analyzing and managing Portfolios in Excel?
Download our Free Portfolio Template
Stock screens
Public saved screens
Top 100 Gainers Today
Top 100 losers Today
Call:

1-877-778-8358
I am so happy you are here. My name is Ankur and I am the founder/CEO of MarketXLS. Over the past four years, I have helped more than 2500 customers to implement their own investment research strategies and monitoring systems in Excel.
Implement

"your own"

investment strategies in Excel with thousands of MarketXLS functions and starter sheets.
Get started today