Setting Up MACD for Expert Analysis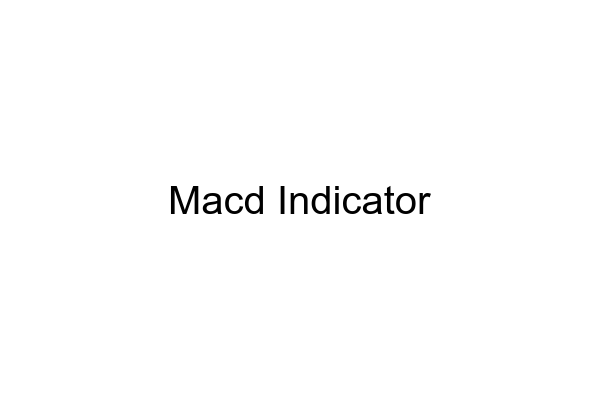 Setting Up Moving Average Convergence Divergence (MACD) for Expert Analysis
What is Moving Average Convergence Divergence (MACD)?
Moving Average Convergence Divergence (MACD) is a powerful technical analysis tool, commonly used in stock market trading and forex trading that helps traders identify trends, momentum, and the strength of both bullish and bearish moves. As a momentum indicator and technical indicator, it helps traders to stay on top of their trading strategy, allowing them to make decisions that are grounded in sound technical analysis.
How Does Moving Average Convergence Divergence (MACD) Work?
MACD works by taking two moving averages, a short-term and a long-term, and subtracting the longer-term moving average from the shorter one. This calculation produces the MACD line, which is then overlaid with a signal line, which is a collection of averages. The difference between these two lines is used as a trading signal, telling traders when to enter and exit trades. It also helps identify potential changes in a trend, along with momentum shifts.
How to Set Up Moving Average Convergence Divergence (MACD)?
Setting up MACD is a simple process. Traders will typically set up the histogram, which can only be enabled when the MACD line and the signal line have been created. The histogram is helpful in visualizing the difference in between the two lines, as it offers a graphical interpretation of the trading signals.
How to Interpret the Moving Average Convergence Divergence Signals?
MACD trading signals provide traders with information about the trend strength and momentum. When the MACD line crosses above the signal line, this is referred to as a "bullish crossover" and is a signal to buy. If the MACD line crosses below the signal line, this is referred to as a "bearish crossover" and is a signal to sell. Traders may also use other indicators such as the Balance Volume indicator along with MACD signals to maximize potential profits and reduce potential risks.
Conclusion
Moving Average Convergence Divergence is a powerful analysis tool used by traders of all levels. By setting up MACD, traders are able to better gauge the trend strength and momentum, allowing them to make more informed decisions. However, using the MACD trading signals on their own is not recommended. It is always advised to use complimentary analysis tools such as the Balance Volume indicator to create a well-rounded and high-performance trading system.
How MarketXLS Can Help You
MarketXLS is a comprehensive financial analysis tool that helps both beginner ​and experienced investors take their trading and investing to the next level. With MarketXLS, you can back test trading strategies, use a range of technical indicators, including MACD, and quickly create interactive charts and graphs to analyze markets. By taking advantage of the MarketXLS platform, traders can supercharge their trading success.
Here are some templates that you can use to create your own models
Search for all Templates here: https://marketxls.com/templates/
Relevant blogs that you can read to learn more about the topic
What is the MACD Indicator and How Can it Help You Trade?
On Balance Volume (Formula In Excel)
Marketxls New Release Version 9.2
Technical Indicators – Meaning & Application
Technical Indicators For Swing Traders (Using Marketxls)
Interested in building, analyzing and managing Portfolios in Excel?
Download our Free Portfolio Template
Call:

1-877-778-8358
I am so happy you are here. My name is Ankur and I am the founder/CEO of MarketXLS. Over the past four years, I have helped more than 2500 customers to implement their own investment research strategies and monitoring systems in Excel.
Implement

"your own"

investment strategies in Excel with thousands of MarketXLS functions and starter sheets.
Get started today