Guru functions
Valuation Models
Altman Z Score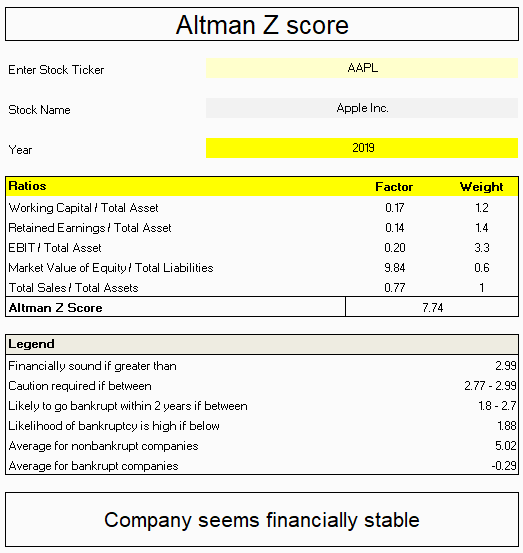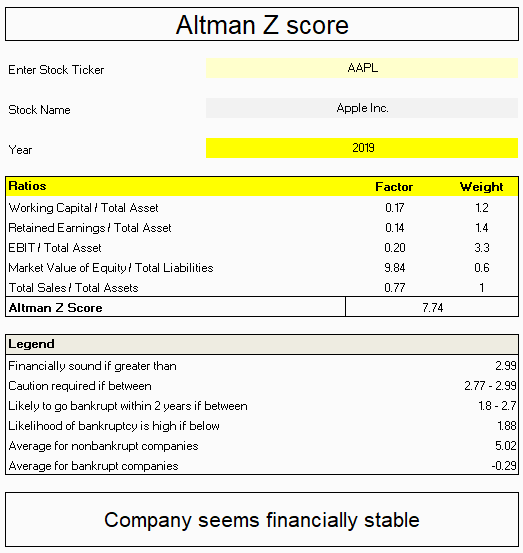 Investors look at the Altman Z score to gauge the possibility of a firm going bankrupt in the near future. This Model is a valuable predictor of the financial distress of firms.
The Z score was published in 1968 by Edward Altman to gauge the company's financial health. The Model incorporates 5 different ratios that are used to determine the chances of bankruptcy for the firm.
Interested in building, analyzing and managing Portfolios in Excel?
Download our Free Portfolio Template
Stand with Ukraine
As the situation in Ukraine escalates, many of us in MarketXLS are left with emotions too overwhelming to name. If you'd like to show your support, but aren't sure how to, we want to help make it easier for you to act.
For any amount donated, we'll extend your MarketXLS subscription for double of the donated amount. Please send proof of your payment to support@marketxls.com to avail the extention
From all of us at MarketXLS, thank you!