Understanding Open Interest in Options Trading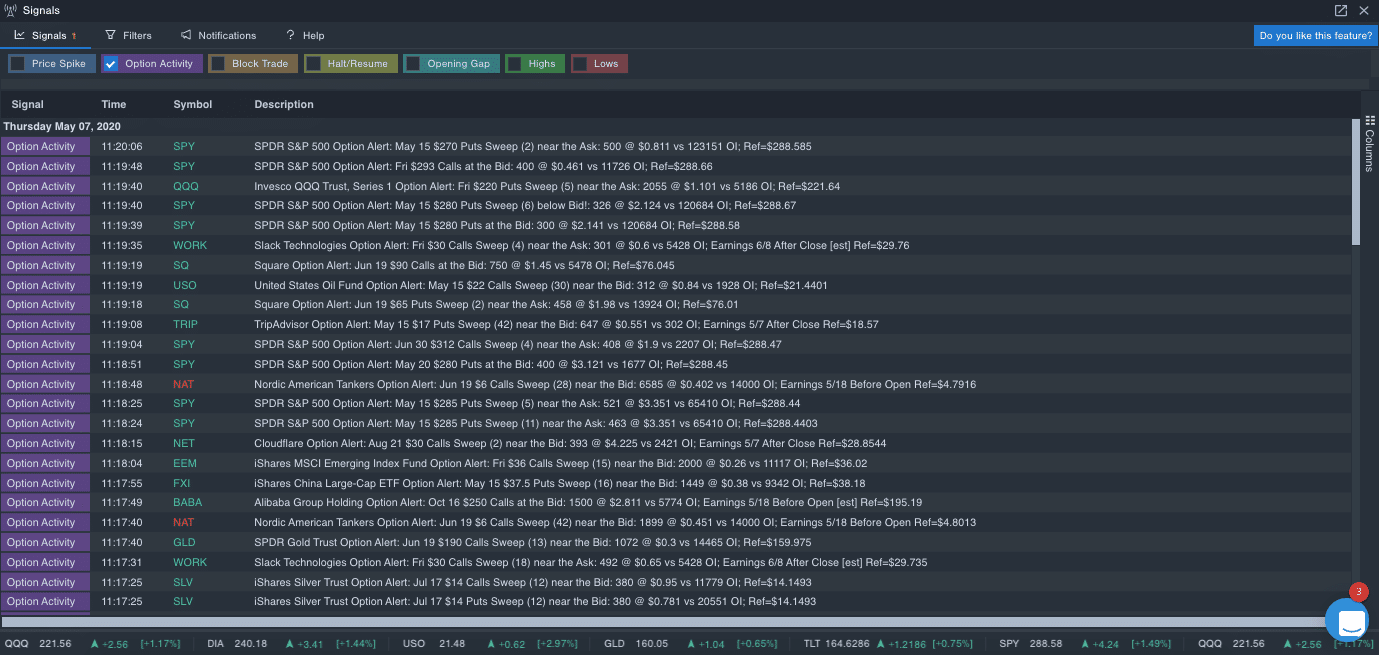 Understanding Open Interest in Options Trading
Options trading is a form of derivative trading that offers investors a range of options contracts, including put options and call options. Options trading can be used to benefit from a directional bet or to hedge against stock market risk. Open interest is one of the most important aspects of options trading, and can be used by option traders to gain a better understanding of market trends and the trades they might take.
What is Open Interest?
Open interest is the total number of options contracts that have been written but have not been closed out. Open interest determines the liquidity of markets, as the more contracts available for trading, the more transactions that can be executed. Open interest therefore has an indirect impact on the volatility of options prices.
What is the Relationship Between Open Interest and Options Volume?
Options volume refers to the total number of options contracts that have been written and closed out in a given day. This is different from open interest, as it does not refer to the total number of outstanding contracts from previous days. Volume provides insight into the liquidity and how many traders are buying and selling in the markets at one time.
How Does Open Interest Impact Market Volatility?
Open interest is closely related to market volatility, as it indicates the amount of trading in a particular option. When there is low open interest, fewer contracts are available for trading, resulting in prices being more volatile. As more contracts are available for trading, prices become more stable and the market less volatile.
How to Use Open Interest
Open interest can be used by option traders to get an insight into the market dynamics and to help inform their trading decisions. Open interest can be used to analyze the recent market trends, identify potential trading opportunities, and estimate the price direction of a particular option. It is also used to measure sentiment and liquidity, which can help traders gain an edge in the markets.
Option Greeks and Open Interest
Option traders often use the concept of Option Greeks in order to analyze and predict the movement of option prices. Option Greeks refer to a set of variables such as delta and gamma that are used to determine risk and option pricing. It is important to bear in mind that open interest is closely related to the Option Greeks, as it impacts the liquidity of the markets, which in turn affects option pricing.
MarketXLS and How it Can Help
MarketXLS provides investors and traders with comprehensive market data and analysis tools. It provides real-time market data for stocks, options, futures, currencies, and more. It also allows users to analyze option chains with Option Greeks and open interest level for each option contract. MarketXLS can help traders by providing the tools to make well-informed decisions about option trading.
In conclusion, open interest is a key concept in options trading, as it gives insight into the liquidity of the markets and the level of trading activity. MarketXLS offers traders the tools to analyze option chains and explore the open interest level for each option contract. With this information, traders can make more informed decisions and better capitalize on options trading opportunities.
Here are some templates that you can use to create your own models
Search for all Templates here: https://marketxls.com/templates/
Relevant blogs that you can read to learn more about the topic
Unusual Options Activity – How To Identify, Act And Track For Success
Interested in building, analyzing and managing Portfolios in Excel?
Download our Free Portfolio Template
Call:

1-877-778-8358
I am so happy you are here. My name is Ankur and I am the founder/CEO of MarketXLS. Over the past four years, I have helped more than 2500 customers to implement their own investment research strategies and monitoring systems in Excel.
Implement

"your own"

investment strategies in Excel with thousands of MarketXLS functions and starter sheets.
Get started today