Walter Schloss 'New Lows' Screen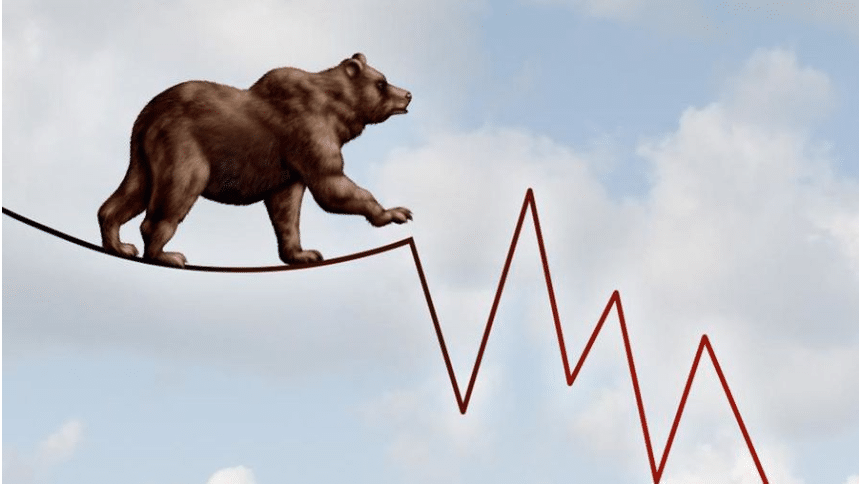 Usually when stock prices hit their 52-week lows, there is a lot of fear and panic among investors at that time. However, Walter Schloss' approach helps investors to find values among the lows. He said "We want to buy cheap stocks based on a small premium over book value, usually a depressed market price, a record that goes back at least 20 years and one that doesn't have much debt." Walter Schloss 'New Lows' Screen is a value investing screen focused on stocks that are hitting new lows and those trading at a price lower than their book value per share.
Background
The name Walter J. Schloss may not ring any investment bells to the average investor. But Walter J. Schloss studied under Ben Graham and earned a compounded annual rate of return of 15.7% during the 1956 to 2000 period, compared to the market's return of 11.2% annually over the same period.
He liked to look intensively at the numbers using ValueLine and annual reports and didn't use a computer or the internet. Warren Buffett has called him a "super investor" and highlighted his investing style in an article called "The Superinvestors of Graham-and-Doddsville."
Investing Style
Schloss preferred buying the things the way they are, rather than the way we think they might be at a later date. He doesn't care if it is January, Monday or even election year, all he believed is that if a business is worth a dollar and he buys it at 40 cents from the market, something good may happen.  
Finding Value Companies the Schloss Way
Schloss looked for stocks that are hitting new lows or trading at a price lower than their book value. He looked for companies having temporary problems, because of which they might be selling at a discount to their fair value. However, he avoids foreign companies and ones with huge and rising debts. He prefers stocks with a long history and where management holds a significant holding proportion of its stock. A few factors to consider for stock selection are as follows:
At or near its 52-week low price
At a 52-week low, a stock could signal a bargain although it is crucial to distinguish between temporary and permanent problems. It is important to understand the underlying reason for the fall in price. 
Price Less than Book Value
The book value is the liquidation value of the company and hence it is a potential bargain if the price is below the book value.
Debt
High debt is a sign of poor financial health, hence choosing companies with significantly low debt to equity is a plus point.
Inside Ownership
The shares owned by the company management represents the insider ownership. If the management has a higher stake in the company the shareholders and management interests are better aligned.
"Campbell Soup" Companies
Schloss favoured what he called Campbell Soup Companies, meaning the ones with a long history and that he considered stable and well known. He preferred to invest in businesses he understood, and, in the same vein, he avoided new industries he knew little about and foreign stocks as well. He believed the financial statements and valuation ratios of foreign firms were hard to compare with companies in the U.S. because many used different reporting and accounting techniques. 
Screening With the Schloss Strategy (Using MarketXLS)
MarketXLS provides a template for Walter Schloss 'New Lows' Screen. This Template Sheet is divided into two sections and the usage of each section is as follows:
The investor needs to enter the Stock tickers at the Index Sheet
Then the investor needs to go to the calculation sheet and needs to change the conditions as per their requirements. If they want to pick the stocks that are 50% up from lows then they need to enter 1.5 in the 1st condition.
Similarly, the investor needs to enter the value for Price to Book Value. If they want to pick stocks whose stock price is below 2x of book value then they need to enter 2 in the 2nd condition.
Similarly, the investor wants to have a condition on market capitalization of any stock then they can do by entering the number in 4th condition.
There is also a new guru screen function built into MarketXLS (=gs_walter_schloss_new_lows_screen). It's better in that you don't have to test tickers one at a time like with the template. But with this function you cannot tweak the criteria like you can with the template. 
The Bottom Line
From: www.aaii.com 
Walter Schloss 'New Lows' Screen is an effective technique to find smaller stocks with very low price-to-book ratios and a higher level of insider ownership when compared to stocks in S&P 500. 
However, a good amount of patience is required from investors. Schloss was a successful investor because he laid out criteria, studied the facts and ignored emotion. The key to any screening strategy is additional research. Blindly buying a stock that meets criteria does not result in good performance or better returns. 
There can be various reasons for a stock to be cheap but it is up to the investors to take up additional research and discover the reasons behind the same. Investors should invest based on solid research and analysis of the company's financial condition. 
Disclaimer
All trademarks referenced are the property of their respective owners. Other trademarks and trade names may be used in this document to refer to either the entity claiming the marks and names or their products. MarketXLS disclaims any proprietary interest in trademarks and trade names other than its own, or affiliation with the trademark owners.
None of the content published on marketxls.com constitutes a recommendation that any particular security, portfolio of securities, transaction, or investment strategy is suitable for any specific person. The author is not offering any professional advice of any kind. The reader should consult a professional financial advisor to determine their suitability for any strategies discussed herein. The article is written for helping users collect the required information from various sources deemed to be an authority in their content. The trademarks if any are the property of their owners and no representations are made.
References
Walter Schloss Investing Screen: Scrutinising the list of New Lows 
Finding Value Among the "Lows": The Walter J. Schloss Approach 
Interested in building, analyzing and managing Portfolios in Excel?
Download our Free Portfolio Template
Call:

1-877-778-8358
I am so happy you are here. My name is Ankur and I am the founder/CEO of MarketXLS. Over the past four years, I have helped more than 2500 customers to implement their own investment research strategies and monitoring systems in Excel.
Implement

"your own"

investment strategies in Excel with thousands of MarketXLS functions and starter sheets.
Get started today