Cut Complexity with Call Condor Spreadsheets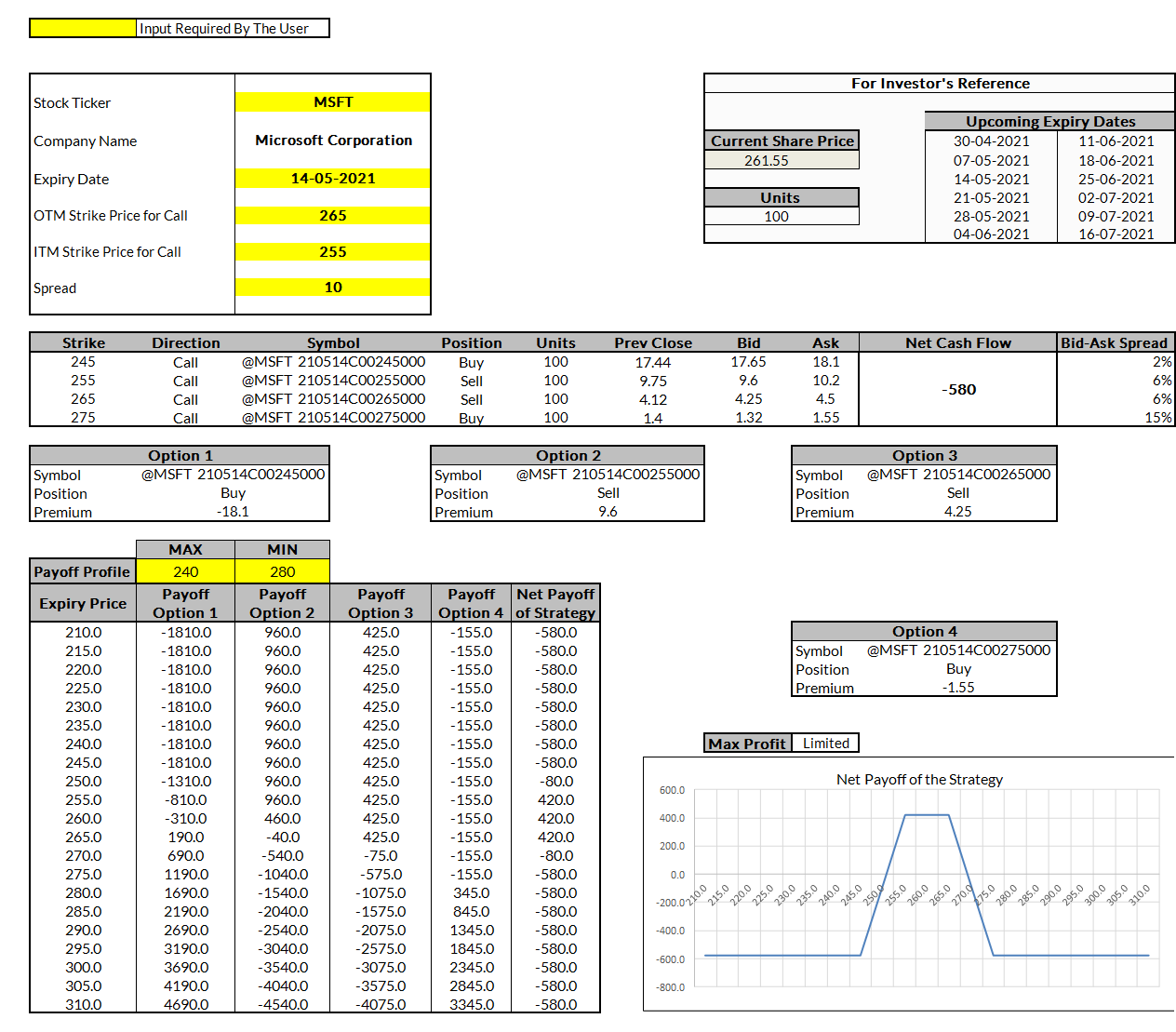 Cut Complexity with Call Condor Spreadsheets
One of the most powerful tools available to traders today is options trading. Options are often used to gain leverage to enhance returns or hedge against risk. Of all the powerful strategies, the Call Condor is a favorite as it allows for careful risk management with potentially high profits.
What is a Call Condor?
A Call Condor (or Iron Condor) is an options strategy used to create a profit from neutral or range-bound markets. Two spreads are involved—a bear call spread and a bull put spread—to build a structure like a butterfly in the shape of a condor.
The bear call spread consists of one sold call option with a higher strike price, and one purchased call option with lower strike price. The bull put spread consists of one sold put option with a lower strike price, and one purchased put option with a higher strike price.
These options are set to expire at the same time.
Benefits of the Call Condor
The Call Condor offers many benefits to limitations in risk and potential profit. The maximum loss is equal to the difference in strike prices minus the net credit received. Maximum profit potential is the net credit received. As the trade move further away from that sweet spot of maximum profit/minimum risk, the risk of loss increases and the maximum profit decreases.
Using volatility as an indicator can be beneficial when trading the condor. Higher or lower than expected implied volatility can result in less favorable option premiums, affecting the profitability of the trade.
Call Condor Spreadsheets
Using Call Condor Spreadsheets can be a great way to manage the complexity of trading these strategies. MarketXLS offers powerful spreadsheets specific to Iron Condors and other popular Options Strategies, like the Iron Condor Excel Template and Short Iron Butterfly Explained Excel Template. These spreadsheets help to quickly analyze option premiums and display the maximum and minimum potential risk/profit of a strategy without having to manually crunch numbers.
Options trading and advanced strategies can be complicated and hard to manage on your own. MarketXLS can be the perfect companion to a successful trading strategy. By providing insightful spreadsheets to crunch the numbers, traders can quickly analyze and strategically manage their positions.
For more information and to get access to these helpful Call Condor spreadsheets and other advanced strategies, visit MarketXLS today.
Here are some templates that you can use to create your own models
Call Condor Spread
Short Condor Spread
Reverse Iron Condor Spread
Long Albatross Spread
Short Albatross Spread
Iron Condor Option Strategy
Search for all Templates here: https://marketxls.com/templates/
Relevant blogs that you can read to learn more about the topic
Maximizing Returns With a Call Debit Spread
The Benefits of Using Call Credit Spreads for Trading
Reverse Iron Condor Options Strategy (Using Excel Template)
Short Albatross & Long Albatross Options Strategy
Volatility Surface Chart (It'S Impact On The Profitability Of Option Trades)
Interested in building, analyzing and managing Portfolios in Excel?
Download our Free Portfolio Template
Call:

1-877-778-8358
I am so happy you are here. My name is Ankur and I am the founder/CEO of MarketXLS. Over the past four years, I have helped more than 2500 customers to implement their own investment research strategies and monitoring systems in Excel.
Implement

"your own"

investment strategies in Excel with thousands of MarketXLS functions and starter sheets.
Get started today