Gain a Trading Edge with an Option Scanner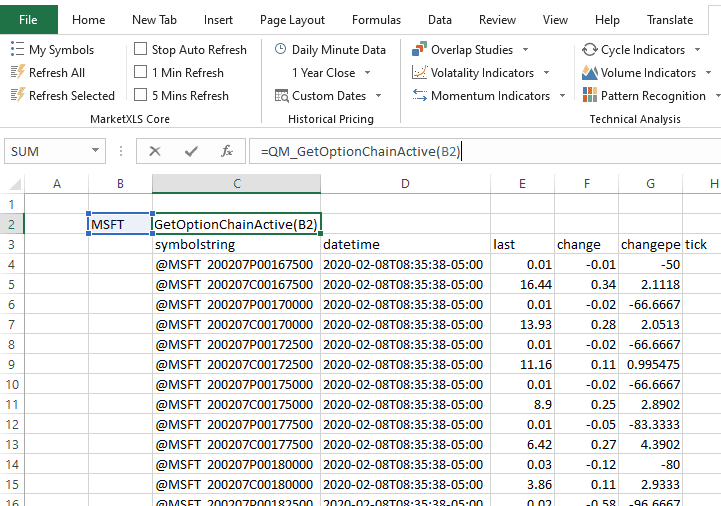 Gain a Trading Edge with an Option Scanner
Options trading is an increasingly popular investment activity among novice investors and experienced professionals alike. With the right tools and knowledge, profiting from options can be incredibly lucrative. At the same time, options trading can be risky if done without the right resources. One ideal way to improve your options trading is to gain an edge with an option scanner.
What is an Option Scanner?
An option scanner is a proprietary algorithm that identifies trading opportunities in the options market. It scours the market to identify options contracts that have a higher chance of providing a reward or profit on a timely basis. The option scanner looks for patterns and anomalies in the options data and identifies trades that offer the highest potential reward or success.
Benefits of Options Scanning
Options scanning simplifies the process of finding suitable trades for a wide range of trading strategies. It reduces the manual effort in analyzing hundreds of options contracts, and allows traders to focus their time on developing the most suitable strategies. The main benefit of options scanning is that it can identify trades that have the potential for the highest profit with the least amount of risk.
Types of Analysis
Options scanning involves technical analysis as well as fundamental analysis. Technical analysis involves examining the historical data of options contracts and stock prices. Chart patterns, momentum indicators and support/resistance levels are used to identify potential trading opportunities. Fundamental analysis assesses the key financial and economic factors that are likely to affect the prices of an option contract. Factors such as earnings reports and macroeconomic indicators are considered.
Applicability of Options Scanning
Options scanning is applicable to a wide range of trading strategies, such as swing trading and long-term investing. Swing traders typically buy and sell options contracts with short-term, one- to three-month expiration dates. By leveraging options scanning, swing traders can quickly identify trades that carry a lower risk of loss and a higher potential of profit.
On the other hand, long-term investors typically buy and sell options contracts with expiration dates of six months or more. By analyzing historical data with options scanning, long-term investors can more accurately estimate option prices over a longer duration.
Option Pricing
One of the key aspects of options trading is assessing the pricing of an option contract. Option pricing is based on various factors, including volatility, market sentiment and time. Knowing the fair value of an option contract provides traders with a better understanding of whether an options trade is profitable. Option pricing analysis can be done with an Option Scanner to quickly gather the necessary data.
Risk Management
Options scanning and pricing analysis helps traders to define their risk and to add safety to their trading plans. Knowing the volatility of an option contract provides information on the potential losses. A risk management plan typically limits the amount of capital that is put at risk by reducing trade size or by predicting the maximum potential losses.
Using MarketXLS to Gain a Trading Edge
MarketXLS provides a comprehensive option scanner that helps traders to identify profitable opportunities in the options market. Using a combination of technical analysis, fundamental analysis and pricing analysis, MarketXLS's option scanner measures the probability of profitability for each option trade. This enables traders to make informed decisions when entering into options-based trades. MarketXLS also helps traders to assess their trading opportunities using risk/reward analysis, enabling them to stay ahead of the market.
Here are some templates that you can use to create your own models
Search for all Templates here: https://marketxls.com/templates/
Relevant blogs that you can read to learn more about the topic
How To Find The Most Active Options (Marketxls'S Option Scanner)
Option Scanner
Craft Your Own Strategy with Active Options Trading
Retirement Income Series: Find The Best Covered Call Option Using Marketxls
Marketxls New Release Version 9.3
Interested in building, analyzing and managing Portfolios in Excel?
Download our Free Portfolio Template
Call:

1-877-778-8358
I am so happy you are here. My name is Ankur and I am the founder/CEO of MarketXLS. Over the past four years, I have helped more than 2500 customers to implement their own investment research strategies and monitoring systems in Excel.
Implement

"your own"

investment strategies in Excel with thousands of MarketXLS functions and starter sheets.
Get started today