Get Started in Option Trading With an Option Premium Calculator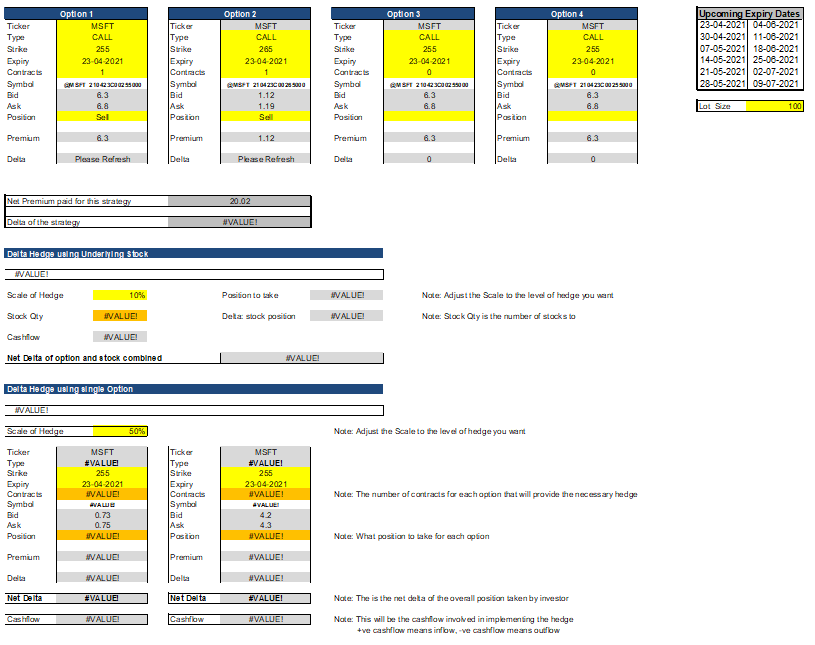 Get Started in Option Trading with an Option Premium Calculator
Options trading is a complex but profitable venture for investors. Many traders and investors understand the basics of options trading but struggle with the complexities and intricacies of successfully trading options. An important part of options trading is the ability to accurately calculate option premiums. The option premium calculator can help traders and investors forecast their maximum possible profits and losses, evaluate different strategies, and determine the value of an option under different market conditions.
What is the Option Premium?
The option premium is the monetary value that someone who has bought an option agreement pays to the option seller. It is the sum of intrinsic value, which is the current value of the underlying asset, and time value, which is the interest rate value or extrinsic value of the option.
Option Calculator
A powerful tool to help traders and investors accurately calculate option premiums, understand the value of their options in all market conditions, and set their desired risk/return levels is the option premium calculator. This calculator can quickly and accurately generate the values of a wide range of options and their associated premiums, allowing traders to make informed decisions about buying and selling options.
The option premium calculator takes into account a variety of factors, such as current market prices, option strategies, implied volatility, and time. It also includes the ability to view and analyze Option Greeks, which are the delta, gamma, theta, and vega measurements that indicate how an option may be affected by changes in the market.
Options Pricing and Strategies
The option calculator also helps traders better understand options pricing and uncover the best strategies to maximize profits. By using the software, traders can analyze different option strategies to determine which ones are better suited to their specific trading goals. They can also quickly run profit/loss projections to determine the expected return on their option purchases.
Another valuable feature of the software is the ability to accurately assess and analyze the risk associated with different options trades. This can help traders set clear risk limits and make sure they don't take on more risk than they can handle.
Capital Management
Finally, the option premium calculator can help traders and investors practice and develop risk-controlled capital management strategies. By accurately assessing the potential losses and profits in every option agreement, investors can understand the risks associated with different strategies and develop sound capital management strategies for their portfolios.
MarketXLS
At MarketXLS, we offer a powerful and user-friendly option premium calculator that is perfect for novice and experienced traders alike. By leveraging our software, you can quickly calculate premiums, evaluate different strategies, monitor Option Greeks, and generate accurate and reliable profit/loss projections.
Click here to find out more about MarketXLS' Option Premium Calculator .
Find out more about our Binomial Option Pricing Model Excel tool here . At MarketXLS, we help make trading options simpler and more rewarding.
Here are some templates that you can use to create your own models
Delta Neutral Hedging
Put-Call Parity Arbitrage
Search for all Templates here: https://marketxls.com/templates/
Relevant blogs that you can read to learn more about the topic
Analyze Risk & Reward with a Stock Option Calculator
Option Premium
Options Profit Calculator
Options Profit Calculator
How Are Options Priced?
Interested in building, analyzing and managing Portfolios in Excel?
Download our Free Portfolio Template
Call:

1-877-778-8358
I am so happy you are here. My name is Ankur and I am the founder/CEO of MarketXLS. Over the past four years, I have helped more than 2500 customers to implement their own investment research strategies and monitoring systems in Excel.
Implement

"your own"

investment strategies in Excel with thousands of MarketXLS functions and starter sheets.
Get started today