How to Spot a Bull Flag Pattern and Trade It for Profit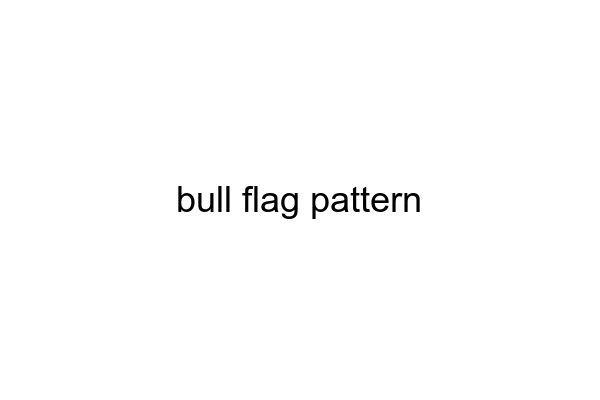 What is a Bull Flag Pattern?
A Bull Flag Pattern is one of the most common and recognizable chart patterns used by technical analysts for potential trend reversals or continuations. It is a type of consolidation pattern that usually occurs after a sharp uptrend and signals a potential reversal in trend continuation. A Bull Flag Pattern typically consists of parallel lines (flagpole and flag) that form an 'M' or 'W' shape on the chart.
How to Spot a Bull Flag Pattern?
Spotting a Bull Flag Pattern is relatively easy for experienced traders, as the pattern can be easily identified in a daily, weekly or monthly chart. To correctly identify the pattern, traders and investors should look for a sharp rally in price that is followed by a period of lower highs and lower lows during which price consolidates within a defined pattern. The flagpole is the first part of the pattern, usually indicating a sharp upswing. The flag then forms a parallel line of support and resistance from which reversals and continuation patterns can be identified.
Trading Strategy for Bull Flag Pattern
The trading strategy for a Bull Flag Pattern involves technical indicators for predicting and analyzing the price action to potentially capitalize on the breakouts. Traders can use various technical indicators such as trend analysis, moving averages, stochastic oscillator and momentum trading to identify the support and resistance levels of the flag pattern and generate entry signals. Traders should also consider the risk-reward ratio, volatility and psychological levels while trading the pattern. Setting a strict stop loss, limits downside risk.
How MarketXLS Can Help?
MarketXLS helps traders identify, analyze and capitalize on any Bull Flag Pattern and other chart patterns in real time. The MarketXLS platform is designed to provide traders with an array of in-depth and real-time technical analysis. Traders can use the platform to identify bullish and bearish flags, trade them for profit, demonstrate the risk-reward ratio, analyze volatility and momentum, identify entry and exit signals, and track the performance of their trade. MarketXLS also supports sophisticated analysis such as technical analysis of candlestick charts and comparative analysis of different stocks.
Here are some templates that you can use to create your own models
Search for all Templates here: https://marketxls.com/templates/
Interested in building, analyzing and managing Portfolios in Excel?
Download our Free Portfolio Template
Call:

1-877-778-8358
I am so happy you are here. My name is Ankur and I am the founder/CEO of MarketXLS. Over the past four years, I have helped more than 2500 customers to implement their own investment research strategies and monitoring systems in Excel.
Implement

"your own"

investment strategies in Excel with thousands of MarketXLS functions and starter sheets.
Get started today