Others
Stock investments
Stocks
Top 5G Penny Stocks-2021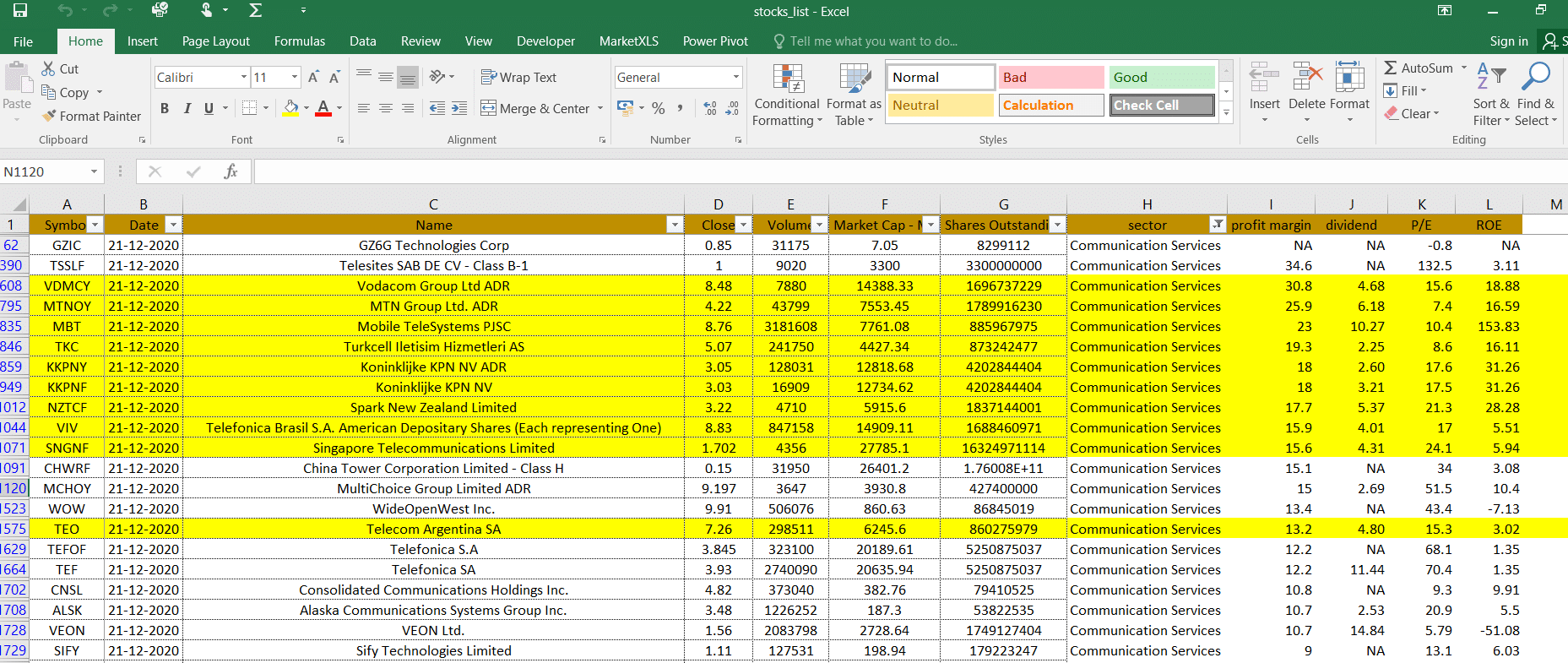 5g penny stocks
5G is the fifth generation of cellular networks. While its predecessor 4G LTE mostly focused on high-speed video streaming, major stakeholders claim 5G to do much more than just seamless video streaming or endless smooth calls. 5G is poised to bring the whole internet under one umbrella with the help of promising technologies like the cloud and IoT (internet of things). It will not only benefit the urban population but also cover the rural areas as it will be mostly wireless. The potential of 5G is still hard to assess. However, the installation has started in many parts of the world with basic uses, only with higher speed and smoothness.
5G is set to revolutionize the entire world and almost all the sectors will be benefited from it. However, the major stakeholders will be the telecom, semiconductor, and internet infrastructure sectors. The major frontrunners in 5G are giants like Apple, Ericsson, Nokia, Verizon, AT&T, etc. Some small-cap telecom companies have also hopped on the bandwagon and started to capitalize on this next big thing. I have tried to analyze some of them based on basic fundamentals and vision with the help of marketXLS.
My top 5 picks
One can get a rough idea about a stock from its profits and some key ratios irrespective of the sector. However, in the case of the Telecomm sector, you should always look for what the company is up to with respect to new technologies. Here, I have tried to shed some light on the stances taken by companies to make the most out of 5G.
Most of them are based outside the US but can be traded using ADRs.
Vodacom Group(ADR)
Vodacom Group, erstwhile a subsidiary of UK-based telecom giant Vodafone group is now a standalone business. It caters to the south African nation and also some parts of the rest of Africa. Vodacom is the largest telecom operator in South Africa. As far as 5g is concerned, it has already launched its services in Johannesburg, Pretoria, and Cape town, three of the major cities in South Africa. The stock is currently trading at $8.48 in the US.


MTN Group Ltd.(ADR)
MTN Group Limited, formerly M-Cell, is a South African multinational mobile telecommunications company, operating in many African, European, and Asian countries. Its head office is in Johannesburg. As of 30 June 2016, MTN recorded 232.6 million subscribers, making it the eighth largest mobile network operator in the world, and the largest in Africa. In terms of setting up 5g infrastructures, MTN is not very far from Vodacom and has already launched its 5g services in some of the major cities of South Africa. The stock is currently trading at $4.22 in the US.
MTN.png">
MTN-300×22.png" alt="" width="902″ height="66″ />
Mobile TeleSystems(PJSC)
Mobile TeleSystems PJSC or popularly known as MTS is a Moscow based telecom company that provides its services to mobile subscribers in Russia, Ukraine, Turkmenistan, Armenia, and Belarus. Telecom operators Rostelecom PJSC, MegaFon, Mobile TeleSystems PJSC, and Vimpelcom agreed to jointly develop and enhance the use of 5G networks in Russia. The current stock price of MTS is $8.76 in the US.


Turkcell Iletisim Hizmetleri(AS)
As the name itself suggests, it's a Turkish telecom giant based in Istanbul. Turkcell is a leading telecom company in turkey with 68.9 million subscribers as of 2015 across the world. Turkcell has already signed contracts with the likes of Huawei and Samsung for a 5g deployment. The share trades in the US stock market for $5.07 in the US.


Koninklijke KPN NV(ADR)
Koninklijke is a Dutch telecommunication company based in Rotterdam, Netherlands. The company's core operations include Network, wholesale business, and IT. When it comes to IT, this company is involved in modern IT solutions like the cloud and IoT which makes this company the frontrunner in my list in terms of vision and future prospects. The stock currently trades at $3.05 in the US.


This analysis is purely done on the marketXLS platform. For more information on the software visit marketXLS.com. Below is an image to give a brief idea of how the analysis is done in marketXLS.
The bottom line
While most investors prefer to stay away from penny stocks, it is not always a bad idea to trade them, provided you do a detailed analysis of such stocks. As you can see in my 5 picks there are stocks with decent profit margins and ROEs. Some of them even pay dividends. All in all, 5G stocks have huge growth potential in the near future. If you are skeptical about small-cap stocks, go for more stable stocks like the ones I have cited at the very beginning of this article.
Disclaimer
None of the content published on marketxls.com constitutes a recommendation that any particular security, portfolio of securities, transaction, or investment strategy is suitable for any specific person.
The author is not offering any professional advice of any kind. The reader should consult a professional financial advisor to determine their suitability for any strategies discussed herein.
the article is written for helping users collect the required information from various sources deemed to be an authority in their content. The trademarks if any are the property of their owners and no representations are made.
References
To read more about 5g, click here.
To read more about penny stocks, click here.
To know more about fundamental analysis, click here.
Interested in building, analyzing and managing Portfolios in Excel?
Download our Free Portfolio Template
Stock screens
Public saved screens
Top 100 Gainers Today
Top 100 losers Today
Call:

1-877-778-8358
I am so happy you are here. My name is Ankur and I am the founder/CEO of MarketXLS. Over the past four years, I have helped more than 2500 customers to implement their own investment research strategies and monitoring systems in Excel.
Implement

"your own"

investment strategies in Excel with thousands of MarketXLS functions and starter sheets.
Get started today