Trend Analysis & Forecast
| Last Price | Trend_Min | Trend | Trend_Max | Signal | SMA 50 | SMA 200 |
| --- | --- | --- | --- | --- | --- | --- |
| 5.4858 | -13.103 | -8.818 | 3.515 | Declining Trend | 5.49 | 5.49 |
| Symbol | Date | Close | Signal | Trend | Volume |
| --- | --- | --- | --- | --- | --- |
| BHR | Forward 20 | 4.18 | Declining Trend | -5.483 | 851759 |
| BHR | Forward 19 | 4.18 | Declining Trend | -5.853 | 851759 |
| BHR | Forward 18 | 4.18 | Declining Trend | -5.229 | 851759 |
| BHR | Forward 17 | 4.18 | Declining Trend | -3.433 | 851759 |
| BHR | Forward 16 | 4.18 | Declining Trend | -4.404 | 851759 |
| BHR | Forward 15 | 4.18 | Declining Trend | -4.816 | 851759 |
| BHR | Forward 14 | 4.18 | Declining Trend | -5.462 | 851759 |
| BHR | Forward 13 | 4.18 | Declining Trend | -5.822 | 851759 |
| BHR | Forward 12 | 4.18 | Declining Trend | -7.063 | 851759 |
| BHR | Forward 11 | 4.18 | Declining Trend | -4.608 | 851759 |
| BHR | Forward 10 | 4.18 | Declining Trend | -4.504 | 851759 |
| BHR | Forward 9 | 4.18 | Declining Trend | -6.946 | 851759 |
| BHR | Forward 8 | 4.18 | Declining Trend | -7.548 | 851759 |
| BHR | Forward 7 | 4.18 | Declining Trend | -8.126 | 851759 |
| BHR | Forward 6 | 4.18 | Declining Trend | -7.432 | 851759 |
| BHR | Forward 5 | 4.18 | Declining Trend | -8.054 | 851759 |
| BHR | Forward 4 | 4.18 | Declining Trend | -8.204 | 851759 |
| BHR | Forward 3 | 4.18 | Declining Trend | -8.962 | 851759 |
| BHR | Forward 2 | 4.18 | Declining Trend | -8.797 | 851759 |
| BHR | Forward 1 | 4.18 | Declining Trend | -8.165 | 851759 |
| BHR | 2022-07-06 | 4.18 | Declining Trend | -8.818 | 851759 |
| BHR | 2022-07-05 | 4.34 | Declining Trend | -7.844 | 382428 |
| BHR | 2022-07-01 | 4.3 | Declining Trend | -7.469 | 611094 |
| BHR | 2022-06-30 | 4.29 | Declining Trend | -5.453 | 386538 |
| BHR | 2022-06-29 | 4.32 | Declining Trend | -6.224 | 542156 |
| BHR | 2022-06-28 | 4.54 | Declining Trend | -5.401 | 537570 |
| BHR | 2022-06-27 | 4.7 | Declining Trend | -5.201 | 550579 |
| BHR | 2022-06-24 | 4.63 | Declining Trend | -6.003 | 2609406 |
| BHR | 2022-06-23 | 4.4 | Declining Trend | -13.103 | 866353 |
| BHR | 2022-06-22 | 4.61 | Declining Trend | -9.148 | 931836 |
| BHR | 2022-06-21 | 4.73 | Declining Trend | -7.888 | 641002 |
| BHR | 2022-06-17 | 4.9 | Declining Trend | -9.176 | 963720 |
| BHR | 2022-06-16 | 5.0 | Declining Trend | -8.702 | 760496 |
| BHR | 2022-06-15 | 5.55 | Declining Trend | -4.979 | 1701981 |
| BHR | 2022-06-14 | 5.12 | Declining Trend | -11.717 | 644083 |
| BHR | 2022-06-13 | 5.11 | Declining Trend | -12.556 | 1153771 |
| BHR | 2022-06-10 | 5.96 | Declining Trend | -2.676 | 980566 |
| BHR | 2022-06-09 | 6.29 | Rising Trend | 0.167 | 659280 |
| BHR | 2022-06-08 | 6.61 | Rising Trend | 2.725 | 612923 |
| BHR | 2022-06-07 | 6.59 | Rising Trend | 3.041 | 785583 |
| BHR | 2022-06-06 | 6.33 | Rising Trend | 0.644 | 697456 |
| BHR | 2022-06-03 | 6.03 | Declining Trend | -1.658 | 532904 |
| BHR | 2022-06-02 | 6.04 | Declining Trend | -1.01 | 580017 |
| BHR | 2022-06-01 | 5.96 | Declining Trend | -1.194 | 1021261 |
| BHR | 2022-05-31 | 5.8 | Declining Trend | -3.606 | 383564 |
| BHR | 2022-05-27 | 5.82 | Declining Trend | -2.815 | 483055 |
| BHR | 2022-05-26 | 5.55 | Declining Trend | -4.443 | 531285 |
| BHR | 2022-05-25 | 5.32 | Declining Trend | -6.027 | 522890 |
| BHR | 2022-05-24 | 5.15 | Declining Trend | -7.221 | 561056 |
| BHR | 2022-05-23 | 5.27 | Declining Trend | -6.603 | 1004520 |
| BHR | 2022-05-20 | 5.31 | Declining Trend | -6.076 | 1254459 |
| BHR | 2022-05-19 | 5.58 | Declining Trend | -1.766 | 564152 |
| BHR | 2022-05-18 | 5.68 | Declining Trend | -0.484 | 620238 |
| BHR | 2022-05-17 | 5.77 | Declining Trend | -0.023 | 889585 |
| BHR | 2022-05-16 | 5.54 | Declining Trend | -1.317 | 604859 |
| BHR | 2022-05-13 | 5.49 | Declining Trend | -2.8 | 698641 |
| BHR | 2022-05-12 | 5.44 | Declining Trend | -3.532 | 800764 |
| BHR | 2022-05-11 | 5.63 | Declining Trend | -2.309 | 510873 |
| BHR | 2022-05-10 | 5.77 | Declining Trend | -1.144 | 1398091 |
| BHR | 2022-05-09 | 5.58 | Declining Trend | -3.661 | 1150967 |
| BHR | 2022-05-06 | 5.95 | Rising Trend | 0.249 | 515414 |
| BHR | 2022-05-05 | 6.02 | Rising Trend | 0.029 | 629566 |
| BHR | 2022-05-04 | 6.19 | Rising Trend | 1.417 | 486297 |
| BHR | 2022-05-03 | 5.98 | Rising Trend | 0.648 | 642079 |
| BHR | 2022-05-02 | 5.83 | Declining Trend | -0.859 | 618091 |
| BHR | 2022-04-29 | 6.06 | Rising Trend | 1.224 | 663149 |
| BHR | 2022-04-28 | 6.35 | Rising Trend | 3.515 | 592853 |
| BHR | 2022-04-27 | 6.2 | Rising Trend | 2.482 | 488446 |
| BHR | 2022-04-26 | 6.14 | Rising Trend | 2.105 | 696135 |
| BHR | 2022-04-25 | 6.34 | Rising Trend | 2.841 | 429141 |
| BHR | 2022-04-22 | 6.37 | Rising Trend | 2.848 | 727843 |
| BHR | 2022-04-21 | 6.11 | Rising Trend | 1.613 | 303516 |
| BHR | 2022-04-20 | 6.08 | Rising Trend | 2.604 | 371943 |
| BHR | 2022-04-19 | 6.14 | Rising Trend | 3.048 | 324092 |
| BHR | 2022-04-18 | 6.0 | Rising Trend | 3.055 | 247942 |
| BHR | 2022-04-14 | 5.98 | Rising Trend | 2.889 | 623206 |
| BHR | 2022-04-13 | 6.03 | Rising Trend | 3.165 | 489749 |
| BHR | 2022-04-12 | 5.55 | Rising Trend | 0.662 | 365127 |
| BHR | 2022-04-11 | 5.41 | Rising Trend | 0.408 | 294484 |
| BHR | 2022-04-08 | 5.41 | Rising Trend | 0.343 | 305906 |
| BHR | 2022-04-07 | 5.5 | Rising Trend | 0.485 | 460561 |
| BHR | 2022-04-06 | 5.71 | Rising Trend | 1.462 | 858686 |
| BHR | 2022-04-05 | 5.95 | Rising Trend | 3.941 | 354774 |
| BHR | 2022-04-04 | 6.2 | Rising Trend | 4.968 | 477116 |
| BHR | 2022-04-01 | 6.19 | Rising Trend | 4.773 | 777734 |
| BHR | 2022-03-31 | 6.18 | Rising Trend | 5.47 | 375005 |
| BHR | 2022-03-30 | 6.2 | Rising Trend | 5.335 | 241792 |
| BHR | 2022-03-29 | 6.36 | Rising Trend | 5.893 | 469793 |
| BHR | 2022-03-28 | 6.1204 | Rising Trend | 4.739 | 308967 |
| BHR | 2022-03-25 | 6.0105 | Rising Trend | 3.803 | 241792 |
| BHR | 2022-03-24 | 5.9407 | Rising Trend | 3.886 | 195788 |
| BHR | 2022-03-23 | 5.9706 | Rising Trend | 4.596 | 252842 |
| BHR | 2022-03-22 | 6.0605 | Rising Trend | 5.348 | 286304 |
| BHR | 2022-03-21 | 5.8608 | Rising Trend | 4.832 | 639020 |
| BHR | 2022-03-18 | 6.0605 | Rising Trend | 6.284 | 740541 |
| BHR | 2022-03-17 | 6.0405 | Rising Trend | 6.209 | 325369 |
| BHR | 2022-03-16 | 5.9606 | Rising Trend | 6.001 | 559190 |
| BHR | 2022-03-15 | 5.8808 | Rising Trend | 5.89 | 365437 |
| BHR | 2022-03-14 | 5.751 | Rising Trend | 5.887 | 569861 |
| BHR | 2022-03-11 | 5.8308 | Rising Trend | 6.324 | 304631 |
| BHR | 2022-03-10 | 6.0305 | Rising Trend | 6.82 | 470194 |
| BHR | 2022-03-09 | 6.1304 | Rising Trend | 7.716 | 701037 |
| BHR | 2022-03-08 | 5.9007 | Rising Trend | 6.533 | 571020 |
| BHR | 2022-03-07 | 5.6911 | Rising Trend | 5.735 | 387625 |
| BHR | 2022-03-04 | 5.9207 | Rising Trend | 6.085 | 296448 |
| BHR | 2022-03-03 | 5.9207 | Rising Trend | 6.23 | 290847 |
| BHR | 2022-03-02 | 5.9706 | Rising Trend | 5.975 | 273995 |
| BHR | 2022-03-01 | 5.731 | Rising Trend | 5.262 | 540258 |
| BHR | 2022-02-28 | 5.9506 | Rising Trend | 6.283 | 579299 |
| BHR | 2022-02-25 | 6.1903 | Rising Trend | 7.357 | 1111984 |
| BHR | 2022-02-24 | 5.9007 | Rising Trend | 4.315 | 517446 |
| BHR | 2022-02-23 | 5.8508 | Rising Trend | 4.453 | 469526 |
| BHR | 2022-02-22 | 6.0105 | Rising Trend | 5.637 | 722080 |
| BHR | 2022-02-18 | 6.1503 | Rising Trend | 6.546 | 499147 |
| BHR | 2022-02-17 | 6.4399 | Rising Trend | 8.238 | 673522 |
| BHR | 2022-02-16 | 6.4399 | Rising Trend | 8.384 | 850360 |
| BHR | 2022-02-15 | 6.0405 | Rising Trend | 5.087 | 533326 |
| BHR | 2022-02-14 | 5.741 | Rising Trend | 3.391 | 389130 |
| BHR | 2022-02-11 | 5.9107 | Rising Trend | 4.138 | 894740 |
| BHR | 2022-02-10 | 5.8208 | Rising Trend | 3.526 | 350715 |
| BHR | 2022-02-09 | 5.701 | Rising Trend | 2.809 | 382792 |
| BHR | 2022-02-08 | 5.6311 | Rising Trend | 3.317 | 328471 |
| BHR | 2022-02-07 | 5.5313 | Rising Trend | 3.036 | 335940 |
| BHR | 2022-02-04 | 5.3915 | Rising Trend | 3.478 | 363935 |
| BHR | 2022-02-03 | 5.2717 | Rising Trend | 2.881 | 166103 |
| BHR | 2022-02-02 | 5.3017 | Rising Trend | 2.699 | 258464 |
| BHR | 2022-02-01 | 5.3716 | Rising Trend | 2.527 | 368298 |
| BHR | 2022-01-31 | 5.3416 | Rising Trend | 2.712 | 324875 |
| BHR | 2022-01-28 | 5.102 | Rising Trend | 2.048 | 879511 |
| BHR | 2022-01-27 | 5.072 | Rising Trend | 1.848 | 766128 |
| BHR | 2022-01-26 | 5.1519 | Rising Trend | 2.627 | 366874 |
| BHR | 2022-01-25 | 5.3216 | Rising Trend | 2.761 | 313192 |
| BHR | 2022-01-24 | 5.2218 | Rising Trend | 2.51 | 543990 |
| BHR | 2022-01-21 | 5.1619 | Rising Trend | 2.25 | 400322 |
| BHR | 2022-01-20 | 5.2517 | Rising Trend | 2.59 | 360243 |
| BHR | 2022-01-19 | 5.4414 | Rising Trend | 3.315 | 421924 |
| BHR | 2022-01-18 | 5.6112 | Rising Trend | 4.143 | 644269 |
| BHR | 2022-01-14 | 5.6212 | Rising Trend | 4.097 | 506425 |
| BHR | 2022-01-13 | 5.5113 | Rising Trend | 3.477 | 879166 |
| BHR | 2022-01-12 | 5.3416 | Rising Trend | 2.02 | 845277 |
| BHR | 2022-01-11 | 5.3416 | Rising Trend | 1.83 | 604430 |
| BHR | 2022-01-10 | 5.1719 | Rising Trend | 1.649 | 347102 |
| BHR | 2022-01-07 | 5.3116 | Rising Trend | 2.122 | 626434 |
| BHR | 2022-01-06 | 5.2717 | Rising Trend | 2.505 | 483291 |
| BHR | 2022-01-05 | 5.2418 | Rising Trend | 2.021 | 351046 |
| BHR | 2022-01-04 | 5.4015 | Rising Trend | 2.193 | 732159 |
| BHR | 2022-01-03 | 5.3416 | Rising Trend | 2.048 | 518312 |
| BHR | 2021-12-31 | 5.092 | Rising Trend | 0.894 | 312555 |
| BHR | 2021-12-30 | 5.1419 | Rising Trend | 0.657 | 483948 |
| BHR | 2021-12-29 | 5.102 | Rising Trend | 0.261 | 405985 |
| BHR | 2021-12-28 | 5.0221 | Rising Trend | 0.552 | 465323 |
| BHR | 2021-12-27 | 5.112 | Rising Trend | 0.769 | 794129 |
| BHR | 2021-12-23 | 4.9422 | Rising Trend | 0.074 | 264199 |
| BHR | 2021-12-22 | 4.9422 | Rising Trend | 0.2 | 386349 |
| BHR | 2021-12-21 | 4.7625 | Declining Trend | -0.986 | 429510 |
| BHR | 2021-12-20 | 4.4031 | Declining Trend | -2.524 | 558110 |
| BHR | 2021-12-17 | 4.463 | Declining Trend | -3.807 | 1184226 |
| BHR | 2021-12-16 | 4.453 | Declining Trend | -3.666 | 295343 |
| BHR | 2021-12-15 | 4.5029 | Declining Trend | -3.698 | 543128 |
| BHR | 2021-12-14 | 4.7126 | Declining Trend | -2.56 | 808077 |
| BHR | 2021-12-13 | 4.6527 | Declining Trend | -2.852 | 560398 |
| BHR | 2021-12-10 | 4.7625 | Declining Trend | -1.485 | 288412 |
| BHR | 2021-12-09 | 4.8024 | Declining Trend | -1.723 | 301495 |
| BHR | 2021-12-08 | 4.8124 | Declining Trend | -1.062 | 301169 |
| BHR | 2021-12-07 | 4.7326 | Declining Trend | -1.671 | 398974 |
| BHR | 2021-12-06 | 4.6926 | Declining Trend | -2.367 | 637843 |
| BHR | 2021-12-03 | 4.443 | Declining Trend | -3.541 | 390234 |
| BHR | 2021-12-02 | 4.5329 | Declining Trend | -3.324 | 635333 |
| BHR | 2021-12-01 | 4.1934 | Declining Trend | -5.84 | 767623 |
| BHR | 2021-11-30 | 4.3532 | Declining Trend | -5.11 | 873135 |
| BHR | 2021-11-29 | 4.6227 | Declining Trend | -2.153 | 742177 |
| BHR | 2021-11-26 | 4.7326 | Declining Trend | -1.68 | 712471 |
| BHR | 2021-11-24 | 4.8923 | Rising Trend | 0.12 | 189765 |
| BHR | 2021-11-23 | 4.8823 | Rising Trend | 0.68 | 485494 |
| BHR | 2021-11-22 | 4.9123 | Rising Trend | 0.842 | 494415 |
| BHR | 2021-11-19 | 4.9422 | Rising Trend | 0.953 | 846780 |
| BHR | 2021-11-18 | 5.0321 | Declining Trend | -0.649 | 425534 |
| BHR | 2021-11-17 | 5.0121 | Declining Trend | -0.358 | 296503 |
| BHR | 2021-11-16 | 5.062 | Declining Trend | -0.861 | 346305 |
| BHR | 2021-11-15 | 5.112 | Declining Trend | -0.998 | 402187 |
| BHR | 2021-11-12 | 5.1918 | Declining Trend | -0.614 | 279514 |
| BHR | 2021-11-11 | 5.2917 | Declining Trend | -0.323 | 307427 |
| BHR | 2021-11-10 | 5.3316 | Declining Trend | -0.239 | 263800 |
| BHR | 2021-11-09 | 5.4614 | Rising Trend | 0.403 | 268550 |
| BHR | 2021-11-08 | 5.4814 | Rising Trend | 0.183 | 489449 |
| BHR | 2021-11-05 | 5.6311 | Rising Trend | 1.084 | 464126 |
| BHR | 2021-11-04 | 5.3616 | Rising Trend | 0.791 | 394502 |
| BHR | 2021-11-03 | 5.5812 | Rising Trend | 1.591 | 510710 |
| BHR | 2021-11-02 | 5.4115 | Rising Trend | 0.382 | 635277 |
| BHR | 2021-11-01 | 5.3915 | Rising Trend | 0.034 | 535715 |
| BHR | 2021-10-29 | 5.072 | Declining Trend | -1.241 | 497336 |
| BHR | 2021-10-28 | 4.9822 | Declining Trend | -1.827 | 549091 |
| BHR | 2021-10-27 | 4.8624 | Declining Trend | -1.776 | 567906 |
| BHR | 2021-10-26 | 4.8424 | Declining Trend | -1.388 | 340621 |
| BHR | 2021-10-25 | 4.8224 | Declining Trend | -1.234 | 240636 |
| BHR | 2021-10-22 | 4.8424 | Declining Trend | -1.219 | 281777 |
| BHR | 2021-10-21 | 4.8923 | Declining Trend | -3.709 | 271704 |
| BHR | 2021-10-20 | 4.8524 | Declining Trend | -3.081 | 281830 |
| BHR | 2021-10-19 | 4.8524 | Declining Trend | -2.97 | 640619 |
| BHR | 2021-10-18 | 4.8923 | Declining Trend | -4.079 | 350531 |
| BHR | 2021-10-15 | 4.8923 | Declining Trend | -4.419 | 455257 |
| BHR | 2021-10-14 | 4.8224 | Declining Trend | -5.084 | 469462 |
| BHR | 2021-10-13 | 4.7625 | Declining Trend | -3.853 | 328149 |
| BHR | 2021-10-12 | 4.8024 | Declining Trend | -6.012 | 386804 |
| BHR | 2021-10-11 | 4.8524 | Declining Trend | -6.146 | 267588 |
| BHR | 2021-10-08 | 4.7126 | Declining Trend | -6.536 | 320767 |
| BHR | 2021-10-07 | 4.6826 | Declining Trend | -6.194 | 311698 |
| BHR | 2021-10-06 | 4.7226 | Declining Trend | -7.514 | 418014 |
| BHR | 2021-10-05 | 4.8024 | Declining Trend | -8.004 | 755909 |
| BHR | 2021-10-04 | 4.8624 | Declining Trend | -7.961 | 651756 |
| BHR | 2021-10-01 | 5.0521 | Declining Trend | -6.195 | 935367 |
| BHR | 2021-09-30 | 4.8424 | Declining Trend | -7.977 | 619631 |
| BHR | 2021-09-29 | 4.8923 | Declining Trend | -6.85 | 898438 |
| BHR | 2021-09-28 | 5.082 | Declining Trend | -4.187 | 1431202 |
| BHR | 2021-09-27 | 5.1819 | Declining Trend | -5.902 | 1397771 |
| BHR | 2021-09-24 | 5.102 | Declining Trend | -7.108 | 1075202 |
| BHR | 2021-09-23 | 5.062 | Declining Trend | -10.219 | 2095386 |
| BHR | 2021-09-22 | 4.9522 | Declining Trend | -11.741 | 728425 |
| BHR | 2021-09-21 | 4.8424 | Declining Trend | -12.433 | 666987 |
| BHR | 2021-09-20 | 4.9023 | Declining Trend | -13.535 | 698823 |
| BHR | 2021-09-17 | 4.9223 | Declining Trend | -15.36 | 2683646 |
| BHR | 2021-09-16 | 5.1419 | Declining Trend | -10.037 | 1242540 |
| BHR | 2021-09-15 | 5.062 | Declining Trend | -9.393 | 1056066 |
| BHR | 2021-09-14 | 5.082 | Declining Trend | -11.924 | 587235 |
| BHR | 2021-09-13 | 5.082 | Declining Trend | -11.909 | 1619444 |
| BHR | 2021-09-10 | 5.0221 | Declining Trend | -12.509 | 672574 |
| BHR | 2021-09-09 | 5.0121 | Declining Trend | -12.565 | 357012 |
| BHR | 2021-09-08 | 5.0321 | Declining Trend | -12.881 | 337491 |
| BHR | 2021-09-07 | 5.082 | Declining Trend | -12.501 | 402313 |
| BHR | 2021-09-03 | 5.062 | Declining Trend | -12.618 | 532478 |
| BHR | 2021-09-02 | 5.112 | Declining Trend | -12.43 | 387625 |
| BHR | 2021-09-01 | 5.092 | Declining Trend | -12.1 | 423436 |
| BHR | 2021-08-31 | 5.0321 | Declining Trend | -12.43 | 457538 |
| BHR | 2021-08-30 | 5.0021 | Declining Trend | -11.536 | 344430 |
| BHR | 2021-08-27 | 5.1419 | Declining Trend | -13.743 | 681610 |
| BHR | 2021-08-26 | 4.9223 | Declining Trend | -14.901 | 473960 |
| BHR | 2021-08-25 | 5.112 | Declining Trend | -15.424 | 761375 |
| BHR | 2021-08-24 | 5.092 | Declining Trend | -15.455 | 877477 |
| BHR | 2021-08-23 | 4.9023 | Declining Trend | -16.941 | 641563 |
| BHR | 2021-08-20 | 4.7625 | Declining Trend | -19.476 | 444818 |
| BHR | 2021-08-19 | 4.6926 | Declining Trend | -21.874 | 1242775 |
| BHR | 2021-08-18 | 4.9822 | Declining Trend | -18.219 | 589277 |
| BHR | 2021-08-17 | 4.9223 | Declining Trend | -16.445 | 1281395 |
| BHR | 2021-08-16 | 5.072 | Declining Trend | -14.109 | 663280 |
| BHR | 2021-08-13 | 5.2218 | Declining Trend | -29.119 | 723269 |
| BHR | 2021-08-12 | 5.2717 | Declining Trend | -28.629 | 1242514 |
| BHR | 2021-08-11 | 5.3815 | Declining Trend | -27.219 | 1136129 |
| BHR | 2021-08-10 | 5.3017 | Declining Trend | -27.973 | 758742 |
| BHR | 2021-08-09 | 5.1918 | Declining Trend | -29.163 | 447398 |
| BHR | 2021-08-06 | 5.3815 | Declining Trend | -29.322 | 385619 |
| BHR | 2021-08-05 | 5.2617 | Declining Trend | -29.476 | 642842 |
| BHR | 2021-08-04 | 5.0521 | Declining Trend | -30.102 | 579922 |
| BHR | 2021-08-03 | 5.2018 | Declining Trend | -27.904 | 861566 |
| BHR | 2021-08-02 | 5.1918 | Declining Trend | -26.679 | 960574 |
| BHR | 2021-07-30 | 5.092 | Declining Trend | -29.917 | 586543 |
| BHR | 2021-07-29 | 5.2318 | Declining Trend | -28.667 | 535263 |
| BHR | 2021-07-28 | 5.2218 | Declining Trend | -28.112 | 914505 |
| BHR | 2021-07-27 | 5.1918 | Declining Trend | -29.794 | 355452 |
| BHR | 2021-07-26 | 5.3216 | Declining Trend | -28.466 | 648415 |
| BHR | 2021-07-23 | 5.2218 | Declining Trend | -30.685 | 603949 |
| BHR | 2021-07-22 | 5.2717 | Declining Trend | -32.203 | 482208 |
| BHR | 2021-07-21 | 5.5513 | Declining Trend | -30.458 | 627707 |
| BHR | 2021-07-20 | 5.3416 | Declining Trend | -29.858 | 1232416 |
| BHR | 2021-07-19 | 5.1219 | Declining Trend | -32.356 | 1527872 |
| BHR | 2021-07-16 | 5.4015 | Declining Trend | -44.153 | 938925 |
| BHR | 2021-07-15 | 5.6511 | Declining Trend | -41.978 | 621069 |
| BHR | 2021-07-14 | 5.6811 | Declining Trend | -42.165 | 1619807 |
| BHR | 2021-07-13 | 5.3516 | Declining Trend | -47.321 | 2160721 |
| BHR | 2021-07-12 | 5.7909 | Declining Trend | -38.022 | 445843 |
| BHR | 2021-07-09 | 5.8109 | Declining Trend | -39.111 | 575887 |
| BHR | 2021-07-08 | 5.6411 | Declining Trend | -39.542 | 1089698 |
| BHR | 2021-07-07 | 5.7909 | Declining Trend | -37.24 | 1945395 |
| BHR | 2021-07-06 | 6.0405 | Declining Trend | -31.15 | 3025322 |
| BHR | 2021-07-02 | 6.1004 | Declining Trend | -27.844 | 530379 |
| BHR | 2021-07-01 | 6.2302 | Declining Trend | -29.713 | 1077336 |
| BHR | 2021-06-30 | 6.2002 | Declining Trend | -29.579 | 755815 |
| BHR | 2021-06-29 | 6.0505 | Declining Trend | -29.874 | 1824526 |
| BHR | 2021-06-28 | 6.0205 | Declining Trend | -31.941 | 1668208 |
| BHR | 2021-06-25 | 5.9107 | Declining Trend | -33.195 | 9163052 |
| BHR | 2021-06-24 | 6.0605 | Declining Trend | -22.067 | 1140877 |
| BHR | 2021-06-23 | 6.0804 | Declining Trend | -23.165 | 1194346 |
| BHR | 2021-06-22 | 6.0705 | Declining Trend | -23.281 | 1129073 |
| BHR | 2021-06-21 | 6.0305 | Declining Trend | -23.122 | 1451559 |
| BHR | 2021-06-18 | 6.0405 | Declining Trend | -20.658 | 1853265 |
| BHR | 2021-06-17 | 6.0804 | Declining Trend | -35.858 | 2044664 |
| BHR | 2021-06-16 | 6.38 | Declining Trend | -30.319 | 1139661 |
| BHR | 2021-06-15 | 6.4499 | Declining Trend | -29.392 | 935994 |
| BHR | 2021-06-14 | 6.4099 | Declining Trend | -28.286 | 1340266 |
| BHR | 2021-06-11 | 6.5697 | Declining Trend | -25.925 | 763730 |
| BHR | 2021-06-10 | 6.4499 | Declining Trend | -27.799 | 769390 |
| BHR | 2021-06-09 | 6.4099 | Declining Trend | -27.685 | 1267469 |
| BHR | 2021-06-08 | 6.39 | Declining Trend | -27.017 | 1510554 |
| BHR | 2021-06-07 | 6.1304 | Declining Trend | -29.11 | 2435807 |
| BHR | 2021-06-04 | 6.0305 | Declining Trend | -31.175 | 666616 |
| BHR | 2021-06-03 | 6.0205 | Declining Trend | -29.902 | 938470 |
| BHR | 2021-06-02 | 6.1603 | Declining Trend | -28.71 | 1343252 |
| BHR | 2021-06-01 | 6.0605 | Declining Trend | -29.793 | 1600438 |
| BHR | 2021-05-28 | 6.1403 | Declining Trend | -29.962 | 840218 |
| BHR | 2021-05-27 | 6.0105 | Declining Trend | -31.051 | 952234 |
| BHR | 2021-05-26 | 5.8608 | Declining Trend | -34.56 | 985822 |
| BHR | 2021-05-25 | 5.701 | Declining Trend | -35.689 | 614773 |
| BHR | 2021-05-24 | 5.8408 | Declining Trend | -34.004 | 1260252 |
| BHR | 2021-05-21 | 5.9706 | Declining Trend | -31.358 | 703939 |
| BHR | 2021-05-20 | 5.9606 | Declining Trend | -28.534 | 782768 |
| BHR | 2021-05-19 | 6.0305 | Declining Trend | -44.108 | 962135 |
| BHR | 2021-05-18 | 5.9806 | Declining Trend | -44.617 | 1430683 |
| BHR | 2021-05-17 | 5.8009 | Declining Trend | -47.165 | 822788 |
| BHR | 2021-05-14 | 5.5712 | Declining Trend | -48.281 | 2449396 |
| BHR | 2021-05-13 | 5.062 | Declining Trend | -61.072 | 3837781 |
| BHR | 2021-05-12 | 6.7294 | Rising Trend | 1.859 | 456690 |
| BHR | 2021-05-11 | 6.999 | Rising Trend | 3.859 | 710923 |
| BHR | 2021-05-10 | 6.969 | Rising Trend | 4.202 | 1208551 |
| BHR | 2021-05-07 | 6.7694 | Rising Trend | 3.973 | 1254973 |
| BHR | 2021-05-06 | 6.9391 | Rising Trend | 6.235 | 1620709 |
| BHR | 2021-05-05 | 7.2087 | Rising Trend | 11.799 | 1015484 |
| BHR | 2021-05-04 | 6.9091 | Rising Trend | 8.369 | 1808393 |
| BHR | 2021-05-03 | 6.8892 | Rising Trend | 8.353 | 1652077 |
| BHR | 2021-04-30 | 6.5397 | Rising Trend | 1.748 | 1267504 |
| BHR | 2021-04-29 | 6.3201 | Declining Trend | -1.117 | 941562 |
| BHR | 2021-04-28 | 6.0505 | Declining Trend | -5.365 | 1121867 |
| BHR | 2021-04-27 | 5.9906 | Declining Trend | -5.747 | 984818 |
| BHR | 2021-04-26 | 5.5313 | Declining Trend | -9.988 | 1479698 |
| BHR | 2021-04-23 | 5.9207 | Declining Trend | -3.764 | 759504 |
| BHR | 2021-04-22 | 5.8109 | Declining Trend | -4.845 | 405920 |
| BHR | 2021-04-21 | 5.9906 | Declining Trend | -4.292 | 263684 |
| BHR | 2021-04-20 | 5.721 | Declining Trend | -4.807 | 670380 |
| BHR | 2021-04-19 | 5.721 | Declining Trend | -4.389 | 623798 |
| BHR | 2021-04-16 | 5.711 | Declining Trend | -4.265 | 1106924 |
| BHR | 2021-04-15 | 5.711 | Declining Trend | -3.959 | 483680 |
| BHR | 2021-04-14 | 5.9407 | Declining Trend | -2.976 | 522119 |
| BHR | 2021-04-13 | 6.0804 | Declining Trend | -2.311 | 543890 |
| BHR | 2021-04-12 | 6.1403 | Declining Trend | -1.55 | 417796 |
| BHR | 2021-04-09 | 6.3201 | Rising Trend | 0.175 | 526212 |
| BHR | 2021-04-08 | 6.1803 | Declining Trend | -0.969 | 934368 |
| BHR | 2021-04-07 | 6.1503 | Declining Trend | -0.791 | 330898 |
| BHR | 2021-04-06 | 6.1104 | Declining Trend | -1.51 | 257610 |
| BHR | 2021-04-05 | 6.1703 | Declining Trend | -2.114 | 261117 |
| BHR | 2021-04-01 | 6.2102 | Declining Trend | -1.4 | 177641 |
| BHR | 2021-03-31 | 6.0605 | Declining Trend | -0.998 | 358462 |
| BHR | 2021-03-30 | 6.1903 | Declining Trend | -2.173 | 385970 |
| BHR | 2021-03-29 | 6.2402 | Declining Trend | -1.839 | 272014 |
| BHR | 2021-03-26 | 6.3999 | Declining Trend | -1.269 | 377204 |
| BHR | 2021-03-25 | 6.1703 | Declining Trend | -1.619 | 555679 |
| BHR | 2021-03-24 | 5.8907 | Declining Trend | -4.096 | 1498024 |
| BHR | 2021-03-23 | 6.4499 | Rising Trend | 4.296 | 921934 |
| BHR | 2021-03-22 | 6.4898 | Rising Trend | 5.069 | 736437 |
| BHR | 2021-03-19 | 6.7294 | Rising Trend | 7.311 | 572296 |
| BHR | 2021-03-18 | 6.7095 | Rising Trend | 7.627 | 391109 |
| BHR | 2021-03-17 | 6.979 | Rising Trend | 8.629 | 431776 |
| BHR | 2021-03-16 | 6.8792 | Rising Trend | 8.43 | 535206 |
| BHR | 2021-03-15 | 7.009 | Rising Trend | 8.918 | 764949 |
| BHR | 2021-03-12 | 6.9591 | Rising Trend | 9.01 | 1134847 |
| BHR | 2021-03-11 | 6.9291 | Rising Trend | 9.761 | 331427 |
| BHR | 2021-03-10 | 6.979 | Rising Trend | 9.972 | 471881 |
| BHR | 2021-03-09 | 6.9391 | Rising Trend | 10.461 | 440371 |
| BHR | 2021-03-08 | 6.979 | Rising Trend | 10.142 | 972405 |
| BHR | 2021-03-05 | 6.7594 | Rising Trend | 7.424 | 1392714 |
| BHR | 2021-03-04 | 6.5497 | Rising Trend | 2.787 | 861091 |
| BHR | 2021-03-03 | 6.8592 | Rising Trend | 5.902 | 502966 |
| BHR | 2021-03-02 | 6.4898 | Rising Trend | 4.363 | 818904 |
| BHR | 2021-03-01 | 6.7993 | Rising Trend | 7.516 | 1296297 |
| BHR | 2021-02-26 | 6.969 | Rising Trend | 11.36 | 936720 |
| BHR | 2021-02-25 | 6.8892 | Rising Trend | 11.01 | 646619 |
| BHR | 2021-02-24 | 7.2686 | Rising Trend | 12.852 | 489910 |
| BHR | 2021-02-23 | 6.999 | Rising Trend | 11.597 | 506716 |
| BHR | 2021-02-22 | 6.8093 | Rising Trend | 11.357 | 676548 |
| BHR | 2021-02-19 | 6.4399 | Rising Trend | 10.216 | 533529 |
| BHR | 2021-02-18 | 6.0705 | Rising Trend | 9.01 | 269123 |
| BHR | 2021-02-17 | 6.0105 | Rising Trend | 8.065 | 310684 |
| BHR | 2021-02-16 | 5.9506 | Rising Trend | 7.981 | 707075 |
| BHR | 2021-02-12 | 5.5912 | Rising Trend | 5.029 | 300187 |
| BHR | 2021-02-11 | 5.6511 | Rising Trend | 14.776 | 421943 |
| BHR | 2021-02-10 | 5.3915 | Rising Trend | 14.014 | 220252 |
| BHR | 2021-02-09 | 5.2617 | Rising Trend | 14.469 | 309483 |
| BHR | 2021-02-08 | 5.3716 | Rising Trend | 14.998 | 253697 |
| BHR | 2021-02-05 | 5.3416 | Rising Trend | 15.121 | 236145 |
| BHR | 2021-02-04 | 5.3915 | Rising Trend | 15.206 | 287003 |
| BHR | 2021-02-03 | 5.3416 | Rising Trend | 13.193 | 245316 |
| BHR | 2021-02-02 | 5.2817 | Rising Trend | 14.222 | 498983 |
| BHR | 2021-02-01 | 5.112 | Rising Trend | 13.275 | 420821 |
| BHR | 2021-01-29 | 4.9921 | Rising Trend | 13.141 | 367297 |
| BHR | 2021-01-28 | 5.1319 | Rising Trend | 14.657 | 589332 |
| BHR | 2021-01-27 | 4.9921 | Rising Trend | 13.712 | 435594 |
| BHR | 2021-01-26 | 5.0521 | Rising Trend | 13.333 | 305930 |
| BHR | 2021-01-25 | 4.7425 | Rising Trend | 12.412 | 285456 |
| BHR | 2021-01-22 | 4.7925 | Rising Trend | 12.64 | 392581 |
| BHR | 2021-01-21 | 4.6926 | Rising Trend | 13.652 | 299686 |
| BHR | 2021-01-20 | 4.7925 | Rising Trend | 14.415 | 155156 |
| BHR | 2021-01-19 | 4.8524 | Rising Trend | 13.671 | 176823 |
| BHR | 2021-01-15 | 4.9722 | Rising Trend | 14.014 | 224168 |
| BHR | 2021-01-14 | 5.1219 | Rising Trend | 13.848 | 513955 |
| BHR | 2021-01-13 | 4.7725 | Rising Trend | 21.669 | 208368 |
| BHR | 2021-01-12 | 4.7425 | Rising Trend | 21.868 | 246880 |
| BHR | 2021-01-11 | 4.5928 | Rising Trend | 22.244 | 307258 |
| BHR | 2021-01-08 | 4.8024 | Rising Trend | 22.848 | 411051 |
| BHR | 2021-01-07 | 4.8723 | Rising Trend | 23.215 | 244217 |
| BHR | 2021-01-06 | 4.9223 | Rising Trend | 23.426 | 374251 |
| BHR | 2021-01-05 | 4.6727 | Rising Trend | 20.442 | 386249 |
| BHR | 2021-01-04 | 4.5129 | Rising Trend | 21.072 | 451010 |
| BHR | 2020-12-31 | 4.6028 | Rising Trend | 21.12 | 210773 |

Braemar Hotels & Resorts Inc.
BHR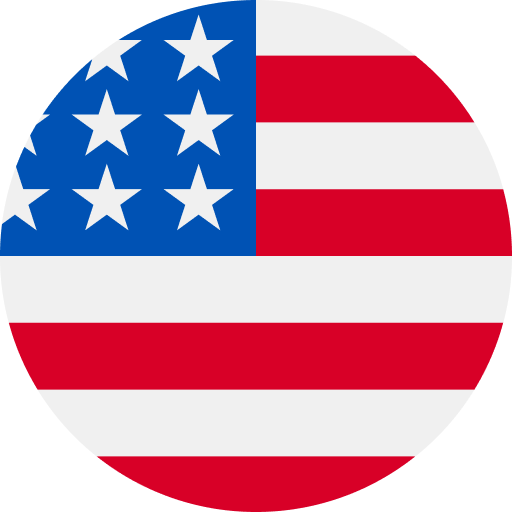 NYE
Sector: 
Real Estate
Industry: 
REIT - Hotel & Motel
Optionable: Yes  Market Cap: 309 M  90-day average vol: 699,706
Previous close: 4.34  Open: 4.3  Bid: 4.31  Ask: 4.31
Last updated: Thursday 7th July 2022
MarketXLS Rank
Value 
Technical 
Quality 
Top MarketXLS Rank stocks
Stand with Ukraine
As the situation in Ukraine escalates, many of us in MarketXLS are left with emotions too overwhelming to name. If you'd like to show your support, but aren't sure how to, we want to help make it easier for you to act.
For any amount donated, we'll extend your MarketXLS subscription for double of the donated amount. Please send proof of your payment to support@marketxls.com to avail the extention
From all of us at MarketXLS, thank you!