Basics
Informative
Stocks
Templates
Investing in Consumer Discretionary/Cyclical Stocks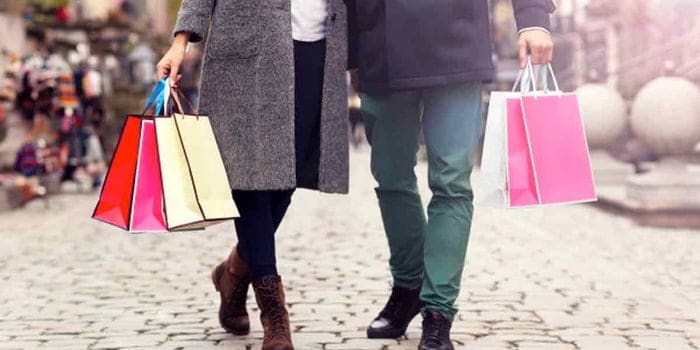 Introduction
Consumer discretionary is an expression for services and goods that are non-essential items. Consumers will only buy non-essential items when they have enough income left to afford those products. While consumers might want durable goods or new clothes, they will avoid purchasing them if they are financially unstable. These sorts of services and products are called consumer discretionaries or consumer cyclical. Examples of consumer discretionary products include high-end apparel, entertainment, durable goods, leisure activities, home furnishings and automobiles.
Generally, when the economy is strong, consumers have more income and spend more on consumer discretionary products. On the other hand, when an economy is in contraction, consumers tend to earn less and divert their spending more on consumer staples, also known as consumer defensive.
Consumer discretionaries are quintessential because they highlight the strength of the economy. In total, consumer spending contributes about 70 percent of the United States gross domestic product (GDP). When the economy is booming, consumer discretionaries sell more services and products. If the economy is declining, these companies sell fewer products.
Why Invest in the Discretionary Sector?
▪ These stocks have the potential for higher returns, especially when the economy is strong. For example, during the longest economic expansion in US history, the S&P 500 Consumer Discretionary Index gave returns of 41.3% in 2009, compared to the 26.5% of S&P 500 Index. And it continues to fetch consistently higher returns for many years.
▪ Another benefit of this sector is that it is easier for investors to take entry into the market. Since consumer discretionary stocks perform in correspondence with the economy, investors can track economic indicators, such as the gross domestic product (GDP), to judge whether it might be a good time to start investing.
Economic Indicators for Consumer Discretionary Stocks
▪ Interest rates: Interest rates are used by the analysts to read the market conditions. When interest rates are high, borrowing cost also increases. This encourages companies to borrow less and save more. The Federal Reserve increases interest rates to prevent bubbles and reduce inflation. To stimulate the economy, the Federal Reserve decreases interest rates. Investors can tell the condition of the economy by looking at changes in the Federal Reserve's interest rates.
▪ GDP: GDP is an important metric for understanding the overall economy. If the economy is doing well, GDP will increase. When this happens, people generally shell out more money on consumer discretionaries.
▪ Consumer confidence: Consumer confidence signifies the way consumers feel about the economy. If consumers are optimistic about the future, they may consider buying a car or taking a vacation. Because this causes consumer discretionaries to generate revenue, these companies are likely to report higher sales and thus more earnings.
▪ Alternate Indicators: Other monthly indicators to predict consumer discretionary trends include retail sales, unemployment levels, labour market earnings, non-farm payrolls, services activity, manufacturing activity, home sales, etc.
Stocks & ETFs Investors may consider in this Sector
The following industries are examples of consumer discretionaries:
Automobile manufacturers
Homebuilders
Companies that sell luxury goods
Furniture sellers
Apparel businesses
Manufacturers of consumer electronics
Hotels and resorts
Department stores
Makers of housewares, appliances and home furnishings
Restaurants
Sellers of consumer services
The TJX Companies, Inc. with its subsidiaries, operates as an off-price home fashions and apparel retailer. It operates through four segments: HomeGoods, Marmaxx, TJX International and TJX Canada. The business model of the entity has driven wide profit margins and solid growth over the years, and the corporation plans to expand to more than 6,000 stores internationally, up from about 4,500 as of now.
NIKE, Inc. (NKE)
Nike has created a dominant position in apparel and athletic footwear, with more than half a century of improvisation & innovation in making sports equipment accessible to a broad consumer base. Nike's market share in athletic footwear is estimated to be around 25%-30%, putting it well ahead of international competitors like Asics or Adidas.
Though the pandemic hurt Nike's operations, the company has built a strong digital ecosystem with apps like SNKRS and the Nike Training Club that has shielded much of the impact of the crisis.
Tesla, Inc. (TSLA)
Tesla is mainly engaged in the manufacturing and designing of electric cars, SUVs and trucks, as well as electric vehicle Powertrain components. Tesla recently announced its financial results for Q1 FY 2021, ending March 31, 2021. The company's net income rose by 2,637% as revenue increased by 73.5%. Tesla delivered approximately 185,00 vehicles in the first quarter.
Starbucks Corporation (SBUX)
Starbucks Corporation, together with its subsidiaries, operates as a marketer, retailer, and roaster of specialty coffee globally. For fiscal 2019, Starbucks' sales grew at a healthy rate of 5% worldwide. The company now forecasts strong growth through 2022 as it emerges from the pandemic, and it will be among the biggest beneficiaries of the COVID-19 vaccine.
The company operates more than 33,000 locations worldwide as of December 2020, and it expects to have more than 50,000 locations by 2030.
Etsy Inc. (ETSY)
Etsy is an e-commerce company selling vintage and handmade items as well as supplies, art, clothing, paper goods, housewares and related products and is one of the fastest-growing companies in the sector. The company recently announced financial results for Q1 FY 2021. Its net income rose by 1,048% as revenue grew by 141%.
General Motors Co. (GM)
GM manufactures, designs, and sells trucks, cars, crossovers, and automobile parts. The company also offers automobile financing. The company recently announced financial results for Q1 of its 2021 fiscal year (FY), the three-month period that ended March 31, 2021. Its net income rose by 953% despite a 0.7% decline in revenue. It is currently trading at levels of $59 making it a good value stock.
What ETFs track the consumer discretionary sector?
Some popular ETFs that follow the sector include:
Consumer Discretionary Select Sector SPDR ETF (XLY)
Vanguard Consumer Discretionary ETF (VCR)
SPDR S&P Homebuilders ETF (XHB)
Fidelity MSCI Consumer Discretionary Index (FDIS)
SPDR S&P Retail ETF (XRT)
iShares US Home Construction ETF (ITB)
These ETFs are good investment options to consider when seeking to route through different types of economic cycles.
Risks Associated With Consumer Discretionary Sector
Economic cycles have a huge impact on how consumer discretionary stocks perform. Since this sector is extremely variable, here are a few things to watch out for:
▪ Weak economy: The sector suffers in a weakening economy, especially when there are high rates of unemployment. Rational consumers tend to control their spending and remove luxury goods from their budget.
▪ High interest rates: Consumers often purchase more expensive products, such as jewelry or cars, on credit. Higher interest rates are harsh on customers and they may discourage spending.
▪ Poor consumer confidence: How consumers think about the economy plays a key role in consumer spending. An optimistic outlook can generate more revenues, whereas a loss in confidence usually means that consumers are planning to save rather than spend. For example, when consumer confidence was at an all-time low in 2009 (after the Great Recession), all major areas of spending were affected and dropped to an average of 2.8%, according to the US Department of Labour, except for healthcare.
Speculating on the Long Term
Coronavirus has hit the consumer discretionary sector pretty hard, as many of the entities either can't operate during the pandemic or are operating at a reduced capacity. Among the sector, most hurt by the pandemic are restaurants, hotels, travel, retail, and entertainment.
It is worth mentioning that the Coronavirus pandemic is a unique incident, and so this recession differs from the typical recession, which merely causes consumers to spend prudently. Still, it serves as a good example of how crises affect consumer discretionary industries differently from consumer staples, like grocery stores, which sell necessities and can therefore manage tough times in a better way.
Although the pandemic has created unprecedented hurdles for many consumer discretionary corporations, investors foresee a unique opportunity in the sector, as good news is on the way in the form of a vaccine. Investor focus on well-known brands and industry leaders in this sector is generally a formula for success. These companies would emerge strongly from the pandemic, as they can capture market share from struggling rivals and have more cash to reinvest.
For the moment, demand may be restricted for experiences like travel and restaurant dining, but that demand will resurge soon. Long-term investors can take advantage of the recovery by buying high-quality stocks that are currently trading at a discount.
Intra Sector Comparison using MarketXLS Template:
MarketXLS provides a ready-to-use template for facilitating intra sector comparison of companies on the basis of Market Cap. for various sectors. Using the Intra Sector View template, the Investor can select the ETF and compare the companies that are part of that index. The investor can also modify the stocks/components of the ETF based on his requirement. The comparison is based on CMP, Market Capitalisation, P/E, Revenue, and Profit Growth, ROE, and ROC indicators.
You can click here to go to the template.
For more such informative content, visit https://marketxls.com/blog
Disclaimer
All trademarks referenced are the property of their respective owners. Other trademarks and trade names may be used in this document to refer to either the entity claiming the marks and names or their products. MarketXLS disclaims any proprietary interest in trademarks and trade names other than its own, or affiliation with the trademark owners.
None of the content published on marketxls.com constitutes a recommendation that any particular security, portfolio of securities, transaction, or investment strategy is suitable for any specific person. The author is not offering any professional advice of any kind. The reader should consult a professional financial advisor to determine their suitability for any strategies discussed herein. The article is written for helping users collect the required information from various sources deemed to be an authority in their content. The trademarks if any are the property of their owners and no representations are made.
Reference
https://investmentu.com/consumer-discretionary/
https://www.fool.com/investing/stock-market/market-sectors/consumer-discretionary/
Image Source
https://www.reuters.com/article/us-global-markets-discretionary-idUKKBN2A41XK
Interested in building, analyzing and managing Portfolios in Excel?
Download our Free Portfolio Template
Call:

1-877-778-8358
I am so happy you are here. My name is Ankur and I am the founder/CEO of MarketXLS. Over the past four years, I have helped more than 2500 customers to implement their own investment research strategies and monitoring systems in Excel.
Implement

"your own"

investment strategies in Excel with thousands of MarketXLS functions and starter sheets.
Get started today
Get Access to
1 Billion

Usable Market data points

IN YOUR EXCEL SHEETS

WITH EASY TO USE EXCEL FUNCTIONSGet started today
🎉 Exciting news! 🎉



You are invited to join our

Discord Channel

.

Interact, learn, and grow with experts in the markets! Join our Discord