Basics
crypto
Cryptocurrency
Getting Started
Global Markets
How to use MarketXLS
Using MarketXLS
CryptoCurrency Features in MarketXLS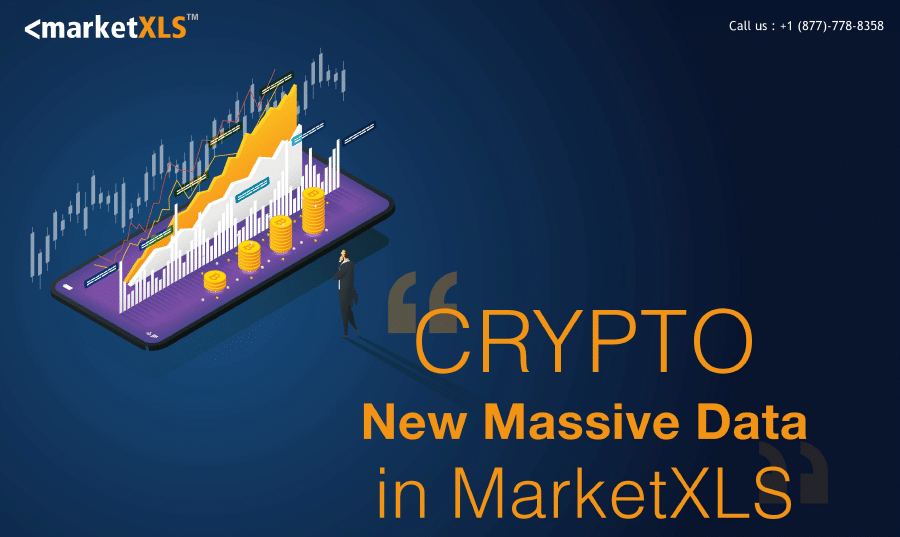 We have been striving hard to make MarketXLS the best investor research tool for you, and your suggestions have been guiding our developments. We are pleased to announce that MarketXLS now includes Cryptocurrency data.

Now, you may ask, what's different between MarketXLS data and the rest, so here is why – We have a better methodology of pulling in Crypto data in your Excel.
With MarketXLS, you can use the name of the exchange at the end of the symbol to get the data from that specific exchange.
For example – use BTCUSD:BINANCE to get data from the Binance exchange and ETHUSD: BITMEX to get data from the BitMEX exchange.
However, sometimes, you might find that a crypto token is not listed on an exchange.
So,we have developed our own methodology and symbology for exchanges, which we call "DEFAULT."
For example –
You can use BTCUSD: DEFAULT to get the default data.
Then, our system will automatically determine where that token is listed and return the most appropriate price and analytics.
You can download a list of all cryptos available straight to your excel by going to "Utilities" and "Utilities List" in the dropdown menu.
Next, choose "Crypto Currencies," which will open the whole list of cryptos with their exchanges.
Here is what you can do with Crypto data now being available:
1) Get Intraday prices in your excel using =Last() function, =Ask(), =Bid() functions –

Just go to an excel cell and type =Ask("ETHUSD:DEFAULT").
Similarly, you can also try other functions such as last and bid to get the desired output.
2) Get historical data points on specific days in the past using =close historicals.

3) Get 20 Technical indicators using technical functions like = SMA, =EMA, etc.

4) Get Other analytical results like Drawdown and Stock Return functions.

5) Use mxls_db_query functions to get Min, Max, High and Low from a range of data series.

6) Get Volume averages.

And a lot more.
To find which functions work with cryptos, click on search and help and search for Crypto. All the functions you will see should be available for crypto symbols.
We have thoroughly changed all the data and analytics, and we believe it may be one of the most comprehensive datasets available in any Excel solution in the market.
Note : Cryptos are not streaming data right now.
Check out our informative knowledge base for a step-by-step guide to MarketXLS.
You can use cryptos on numerous functions such as
=close_historical(), =stockreturnfifteendays(), =custombetaoneyear() and many more.
Our team has also performed minor optimizations to run MarketXLS smoothly.
Email us at support@marketxls.com with any of your concerns or issues that you face.
Interested in building, analyzing and managing Portfolios in Excel?
Download our Free Portfolio Template
Call:

1-877-778-8358
I am so happy you are here. My name is Ankur and I am the founder/CEO of MarketXLS. Over the past four years, I have helped more than 2500 customers to implement their own investment research strategies and monitoring systems in Excel.
Implement

"your own"

investment strategies in Excel with thousands of MarketXLS functions and starter sheets.
Get started today
Get Access to
1 Billion

Usable Market data points

IN YOUR EXCEL SHEETS

WITH EASY TO USE EXCEL FUNCTIONSGet started today