Harnessing the Power of Heikin Ashi Trading An Essential Trading Strategy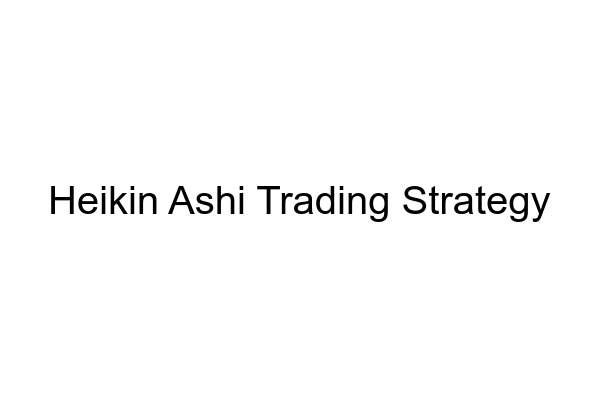 Harnessing the Power of Heikin Ashi Trading – An Essential Trading Strategy
Heikin Ashi is a powerful trading strategy based on technical analysis and is widely used by traders all over the world. This trading strategy focuses on utilizing candlestick patterns to determine buy and sell signals as well as to identify support and resistance levels on a chart. It is also used to identify trend direction, which helps in forming trading strategies. With Heikin Ashi trading, traders are able to develop a comprehensive trading strategy that is suited to their specific market and trading style.
What Is Heikin Ashi Strategy?
The Heikin Ashi strategy was developed by professional Japanese traders. This strategy is named after the Japanese word "Heiki", which means Average. Heikin Ashi charting technique is different from the conventional candlestick plotting in a few specific aspects, which makes it superior to the regular candlestick charting. It is believed that this alternate plotting technique makes it easier to see trends in the market and make better-informed trading decisions.
How To Use Heikin Ashi Forex Strategies?
Heikin Ashi strategies involve analyzing Heikin Ashi candlesticks, which are used to identify support and resistance levels and trend directions. The technique uses open, high, low and closing prices from the time period to generate the candles. Heikin Ashi charts also provide traders with additional information about trend strength and reversals, making it an important trading tool.
Overview Of Heikin Ashi Technical Analysis
Heikin Ashi trend trading is a popular strategy among both beginners and expert traders. By using the Heikin Ashi charting technique, traders are able to determine various aspects of the price action including trend direction, trend reversals and support/resistance levels. This technique is also used to identify various candlestick patterns that can be used to predict future price movements.
Heikin Ashi Price action & Candlestick Patterns
Heikin Ashi price action is the use of the Heikin Ashi charting technique to determine the direction of the trend. By analyzing the candlestick patterns, traders can determine the short and long-term trends in the market and form their trading strategies accordingly. In addition, traders can use Heikin Ashi to identify support and resistance levels, which can be used to limit risk and maximize potential profits.
Heikin Ashi Support and Resistance
Heikin Ashi support and resistance levels are used by traders to identify possible levels at which the price might reverse or pause during a trend. By understanding the levels of support and resistance on a chart, traders can then form their strategies accordingly. For example, if a trader believes that the price will reach a level of support, they might enter a trade on the assumption that it will eventually break through the support and move higher.
Heikin Ashi Moving Averages
Heikin Ashi moving averages are used to determine trend direction and identify potential reversal points. Moving averages help traders to identify areas of support and resistance and they can be used to generate trading signals. The Heikin Ashi moving averages use a slightly different calculation methodology compared to the exclusive moving averages and provide traders with a more accurate view of price action.
Heikin Ashi Strategical Investing
Heikin Ashi strategical investing is a popular trading strategy that involves combining fundamental, technical and sentiment analysis tools in order to form a comprehensive trading strategy. By incorporating different analysis tools, traders can better identify potential trading opportunities and develop an effective strategy for entering and exiting the market.
MarketXLS
MarketXLS is a platform that provides investors and traders with financial research and analysis. The platform offers access to real-time stock, forex and crypto data, charting tools, Excel automation, custom formulas and signals. This platform can be used to find Heikin Ashi analysis that can help traders make informed trading decisions. MarketXLS is a great choice for those looking to take their trading strategies to the next level.
Here are some templates that you can use to create your own models
Search for all Templates here: https://marketxls.com/templates/
Interested in building, analyzing and managing Portfolios in Excel?
Download our Free Portfolio Template
Call:

1-877-778-8358
I am so happy you are here. My name is Ankur and I am the founder/CEO of MarketXLS. Over the past four years, I have helped more than 2500 customers to implement their own investment research strategies and monitoring systems in Excel.
Implement

"your own"

investment strategies in Excel with thousands of MarketXLS functions and starter sheets.
Get started today