Investing In The Real Estate Sector (Sector Analysis Series)
Written by 
Ansh Thakkar (Individual Contributor)
 on 
Tue Jun 15 2021
 about 
Informative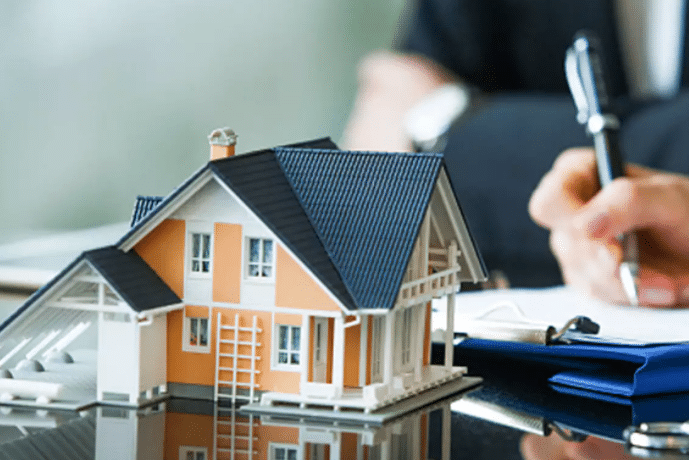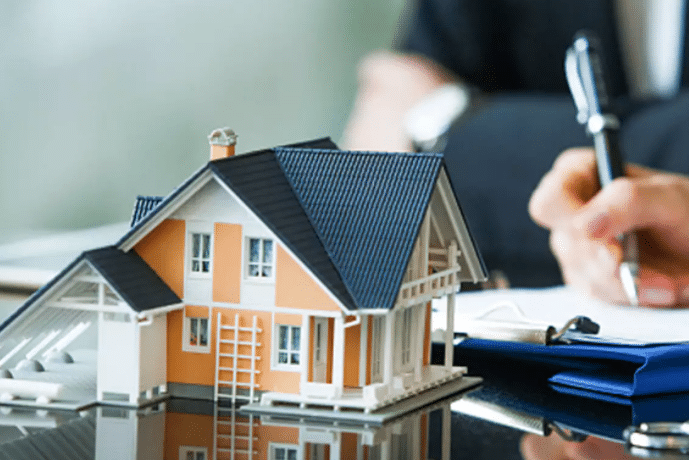 Preface
When talking about real-estate, the first thing which comes to a layman's mind is investing in property and houses. The orthodox investors still believe that investment in real-estate is only possible by acquiring big physical properties. According to them, profits can only be earned through renting the properties bought or selling them at a higher price after a specific period. But, in today's world, there are a large variety of investment options for investing in the real estate sector other than investment in properties, houses and lands. However, the most popular way is by investing in the properties and renting it or earning capital gains by selling it at a higher price in the future. We will be discussing all the aspects related to investment in the real-estate sector. The topics of discussion would be:
• Why Invest in the Sector?
• Ways of Investing in the Sector
• Participants in the Real-Estate Sector
• What are REITs? Top 5 REITs
• Risks of Investing in the Real-Estate Sector
Why Invest in the Real-Estate Sector?
There are various advantages of investing in the real-estate sector. I have listed a few possible arguments for investing in the real-estate sector.
• Hedging
Hedging means reducing risks, offered by investments in asset classes, through strategies. An investor can hegde his risks by investing in the real-estate sector. This sector can act as a useful hedge against the risks provided by equity investments.
• Low Volatility of the Real-Estate Market
If an investor wants to "play safe" and not undertake much risk, he can invest in the real-estate market. This market is less volatile as compared to the equity and bonds market and hence it does not show abrupt and huge movements in the short term.
• Diversification
The profile of your portfolio should always be diversified. This is based on the famous saying that "One should not put all his eggs in one nest." Real-Estate has a negative correlation with almost all the other asset classes. This would mean that if the equities/bonds in your portfolio are in red (down), your investment in the real-estate would be in green (up).
• Demand for Land
The demand for land and property is never going to reduce in the future. The main reason behind this is the world's increasing population. As the population increases, more land will be required to accommodate people.

• A better yield than the discount rate of US Treasuries
Discount rate is the average rate of return provided by other assets in the market. The real-estate sector offers a better yield than the yield provided by the US Treasury market. This means that the Treasury Rate is usually low when compared to the yield provided by this sector.
• Various ways of Investment
Many investors do not prefer investing in properties. Besides owning the properties, there are various other ways of investment in the Real-Estate Sector. A few of them are:
Real Estate Mutual Funds
These mutual funds collectively invest the investors' money in real estate stocks and manage them accordingly. This ensures diversification and reduction of risk.
Eg.: Cohen & Steers Inc, Real Estate Select Sector Sector SPDR.
Real Estate Investment Trusts (REITs)
This is one of the best options of investing in the real estate sector. These companies own, guide and govern rented commercial property They provide greater diversification, maximize returns and minimize the risks. Some of the REITs provide regular dividends as well.
Eg.: Federal Realty Investment Trust (Invest in properties of shopping centres), Corporate Office Properties Trust (Invests in Office Buildings)
Equity Shares
This involves investing in the shares of public and private companies having their business in the real estate sector. There are many real estate companies which are listed on the exchanges.
Eg.: Brookfield Property Partners LP
• Dividends
There are 206 dividend-paying companies out of a total of 256 companies in the real estate sector. Investing in these stocks would assure you a fixed income in the form of dividends besides providing capital gains.
Participants in the Real-Estate Sector
Earlier, investment opportunities in the real estate sector were less and hence there weren't many participants in this sector. However, things have changed now. The real estate sector also includes the REITs along with the publicly traded companies which are engaged in the real estate business. There are, in total, 256 stocks in this sector. The companies in this sector range from Equity REITs to Real Estate Operating Companies and those involved in the Real Estate Services.
Let us have a bird's eye view of the participants in the sector.
What are REITs?
What are REITs?
Real Estate Investment Trusts (REITs) are companies which possess, control and manage income-generating real estate properties. Their business also extends to the dealings of mortgages and sub mortgages on the physical properties. An investor can invest in these REITs directly by purchasing shares of the company or through ETFs (Exchange Traded Funds) or MFs (Mutual Funds).
There are nearly 160 REITs which are listed on exchanges, out of which 95% stocks are dividend paying. This ensures a fixed income in the form of dividends, in addition to the capital gains, if any. Dividend payout is one the biggest benefits of investing in the REITs.
The REITs are classified on the basis of sectors. A specific sector REIT focuses on the potential income-generating properties in that sector. I have listed out 4 types of Sector REITs so that after going through them, you will have greater clarity while making your investment decisions.
• Retail REITs
These are companies which invest in properties in shopping malls and standing retail outlets. They earn the majority of their income through rents, which are fixed and pre-decided. Hence, such REITs receive their return irrespective of the profits/ losses made by the retail business owner. But, if the retailers become bankrupt due to lack of cash flow, they could default on those monthly payments. Hence, the returns are also accompanied by an equal amount of risk.
• Healthcare REITs
These REITs invest in the properties of hospitals and medical centres. The success of these REITs depends upon the healthcare system and structure of the country. It also depends upon the death rate,predominant age group of the population, diseases and various other demographic factors. If the majority of the population is aging, then the demand for healthcare and medical products would be high. As a result, investment in such properties would be lucrative.
• Office REITs
Office REITs invest in commercial and office buildings. Their primary targets are commercial areas. They receive income in the form of rents from the person who agrees to occupy the property by paying a fixed monthly rent.
• Hotel & Resort REITs
These REITs invest in properties of hotels, motels & resorts. These REITs earn a lot during vacations and normal conditions. But, incase of national emergencies, extraordinary circumstances, economic recessions and depressions, they suffer the most. In such situations, people do not prefer going out or spending money on such luxuries. Rather they prefer spending on the necessities.
Risks & Perils Associated
Though the Real-Estate Sector looks good and helps in the diversification of the portfolio, there are various risks associated with investing in this sector.
Disclaimer
None of the content published on marketxls.com constitutes a recommendation that any particular security, portfolio of securities, transaction, or investment strategy is suitable for any specific person.
The author is not offering any professional advice of any kind. The reader should consult a professional financial advisor to determine their suitability for any strategies discussed herein.
The article is written to help users collect the required information from various sources deemed to be an authority in their content. The trademarks, if any, are the property of their owners, and no representations are made. All trademarks referenced are the property of their respective owners. Other trademarks and trade names may be used in this document to refer to either the entity claiming the marks and names or their products. MarketXLS disclaims any proprietary interest in trademarks and trade names other than its own or affiliation with the trademark owner.
Reference
https://www.investopedia.com/mortgage/real-estate-investing-guide/
https://www.investopedia.com/articles/mortgages-real-estate/10/real-estate-investment-trust-reit.asp
Interested in building, analyzing and managing Portfolios in Excel?
Download our Free Portfolio Template
Call:

1-877-778-8358
Welcome! I'm Ankur, the founder/CEO of MarketXLS. With over six years of experience, I've helped 2500+ customers implement personalized investment research strategies and monitoring systems in Excel.
Implement

"your own"

investment strategies in Excel with thousands of MarketXLS functions and Templates.
Get started today
Get Access to
1 Billion

Usable Market data points

IN YOUR EXCEL SHEETS

WITH EASY TO USE EXCEL FUNCTIONSGet started today
🎉 Exciting news! 🎉



You are invited to join our

Discord Channel

.

Interact, learn, and grow with experts in the markets! Join our Discord