Basics
Option Strategies
Options
Options strategies
Templates
Long Guts Options Strategy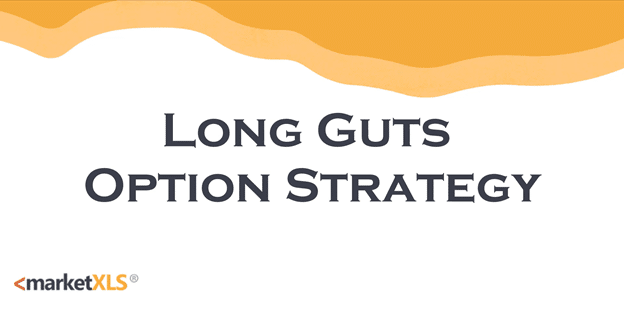 The long guts is a neutral strategy in options trading that involves the simultaneous buying of an in-the-money call option and an in-the-money put option of the same underlying stock and expiration date. This is an unlimited profit, limited risk strategy that is taken when the options trader thinks that the underlying stock will experience significant volatility in the near term. The long guts is a debit spread as a net debit is taken to enter the trade.
In this video we will be discussing:
What long guts strategy is
How long guts strategy works
How it is calculated using Marketxls
Template: https://marketxls.com/template/long-gut/
To read more about the strategy: https://marketxls.com/short-guts-long-guts-option-strategy/
Interested in building, analyzing and managing Portfolios in Excel?
Download our Free Portfolio Template
Stock screens
Public saved screens
Top 100 Gainers Today
Top 100 losers Today
Call:

1-877-778-8358
I am so happy you are here. My name is Ankur and I am the founder/CEO of MarketXLS. Over the past four years, I have helped more than 2500 customers to implement their own investment research strategies and monitoring systems in Excel.
Get Access to

1 Billion

Usable Market data points

IN YOUR EXCEL SHEETS

WITH EASY TO USE EXCEL FUNCTIONS
Get started today