Basics
Informative
Others
Stocks
Penny Stocks Under 10 Cents (Meaning, Some Good Picks, Limitations)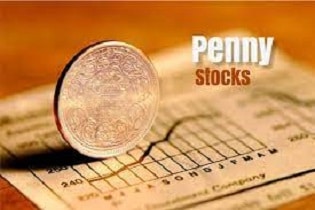 Meaning:
Penny Stocks Under 10 Cents is a list of 10 cent stocks trading under the OTC Bulletin Board (OTCBB) market. These stocks have a minimum trading volume of 100,000 shares and sorted by the percent gains and losses of the day.
Features to Look for in Stocks Under 10 Cents:
▪Product and Potential Future Earnings: Due to the minimum listing standards, many penny stocks might be hard to research. Research your potential purchases as much as possible so you know you're investing in a real company with a viable product or service. You'll also need to make sure that there's potential for decent future earnings per share. Keep in mind that the penny stock market is rife with scams, so learn to avoid them.
▪ Assets and Liabilities: Study the company's financials for assets and other tangibles that might make the stock an asset play, which means that stockholders might benefit from liquidation of the company's assets. If the company is laden with liabilities, stockholders may not be entitled to the proceeds of the sale of company assets.
▪ Liquidity: Because of their low price and speculative nature, penny stocks could be hard to sell once you've acquired a relatively large position. Liquidating a large position in an illiquid market could wind up costing you most of your profits. Dealing in penny stocks with an active and deep market seems best if you plan on taking large positions.
▪ Financial Soundness: Financially sound companies meet their working capital requirements and other obligations. Financial statements provide a detailed picture of a company's financial position.
▪ Past Performance: Historical performance helps to understand the company's profit-generating capacity. Year-on-year growth, revenues, operating cash flows, debt-to-equity ratio, etc., indicate a company's efficiency and reliability.
Some Top Picks investors may consider under a dime:
▪ Innerscope Hearing Technologies (OTCMKTS:INND)
Innerscope Hearing Technologies is a hearing-aid specialist that provides myriad solutions for the hearing impaired. Its stock currently trades at 2 cents. According to the World Health Organization (WHO), hearing loss is projected to affect 630 million people worldwide by 2030. Therefore, INND stock is levered to a somewhat burgeoning market. Plus, with baby boomers now advancing in age, you might figure the company has a viable market right here at home.


▪ Viper Networks (OTCMKTS:VPER)
Priced at around 3 cents VPER stock has some intriguing qualities attached to it. This is because of the stock's underlying business. Billed as a smart-city and Internet of Things (IoT) products manufacturer and service provider, Viper is certainly in a relevant field. For instance, the company offers wireless and smart grid applications that will cater to next-generation urban centers. On top of that, its 360-degree view camera facilitates several security-use cases.


▪ Utilicraft Aerospace Industries (OTCMKTS:UITA)
About as risky of a name as you can get among penny stocks, Utilicraft Aerospace specializes in "aircraft engineering, leasing, and maintenance repair and overhaul services, as well as jet charter services". Of course, with the pandemic running around, UITA stock doesn't offer a confidently bullish thesis, to say the least. However, that could be changing over the next several months. While it has its criticisms, the Covid-19 vaccine rollout appears to have played a significant role in the reduction of infections. The stock is presently trading at levels of under 10 cents.


▪ Social Life Network (OTCMKTS:WDLF)
Social Life is a technology business incubator (TBI) that provides social media and e-commerce startups with digitalization resources that can help these small enterprises get up and running quickly. Moreover, part of how the company distinguishes itself from other TBIs is its utilization of artificial intelligence (AI) and blockchain. That allows it to learn online behaviors of prospective customers and develop more profitable platforms for its clients. Social life network credit has an impressive website and investor pitch deck despite the fact that, again, WDLF stock trades for a few cents.


▪ Sun Pacific Holding Corp. (OTCMKTS:SNPW)
Sun Pacific Holding Corp., a green energy company, provides solar panel and lighting products in the United States. The company offers solar bus stops, solar trashcans, and street kiosks, as well as advertising services. It also provides general, electrical, and plumbing contracting services to a range of public and commercial customers. In addition, the company engages in building and developing a waste-to-energy plant in the State of Rhode Island. The stock currently trades around 5 cents but has a comparably good potential to perform considering its niche of operating activities in renewable energy.


( This is the data of stocks as of April 2021 )
Limitations of Penny Stocks:
▪ Lack of Information Available to the Public
When considering options for potential investments, it's important to have enough information to make an informed decision. For some penny stocks, information on corporate performance can be very difficult to find. When this is the case, the information that is available about them may not come from credible sources.
▪ No Minimum Standards
Stocks on the OTCBB and pink sheets do not have to fulfill minimum standard requirements to remain available for sale through OTC exchanges. Minimum standards can act as a safety cushion for some investors. When a company is not subject to higher standards, investing in that company becomes much riskier.
▪ Lack of History
Many of the companies considered to be penny stocks could be newly formed, and some could be approaching bankruptcy. These companies will generally have poor track records or no track record at all.
▪ Liquidity and Fraud
Stocks that trade infrequently do not have much liquidity. As a result, it is possible that investors won't be able to sell the stock once it is acquired. The investors might need to lower their price until it is considered attractive to another buyer. Low liquidity levels also provide opportunities for some traders to manipulate stock prices.
Should You Invest in Penny Stocks?
The answer to this question depends on your goals as an investor or speculator and your pain threshold when it comes to risk tolerance. The first and foremost consideration before jumping into the penny stock market is if you can afford to lose your entire investment.
Disclaimer:
All trademarks referenced are the property of their respective owners. Other trademarks and trade names may be used in this document to refer to either the entity claiming the marks and names or their products. MarketXLS disclaims any proprietary interest in trademarks and trade names other than its own, or affiliation with the trademark owner. None of the content published on marketxls.com constitutes a recommendation that any particular security, portfolio of securities, transaction, or investment strategy is suitable for any specific person. The author is not offering any professional advice of any kind. The reader should consult a professional financial advisor to determine their suitability for any strategies discussed herein. The article is written to help users collect the required information from various sources deemed an authority in their content. The trademarks, if any, are the property of their owners, and no representations are made.
Reference:
https://in.finance.yahoo.com/
https://investorplace.com/
Image source:
https://pennystocks.com/tag/stocks-under-10-cents/
Interested in building, analyzing and managing Portfolios in Excel?
Download our Free Portfolio Template
Call:

1-877-778-8358
I am so happy you are here. My name is Ankur and I am the founder/CEO of MarketXLS. Over the past four years, I have helped more than 2500 customers to implement their own investment research strategies and monitoring systems in Excel.
Implement

"your own"

investment strategies in Excel with thousands of MarketXLS functions and starter sheets.
Get started today
Get Access to
1 Billion

Usable Market data points

IN YOUR EXCEL SHEETS

WITH EASY TO USE EXCEL FUNCTIONSGet started today
🎉 Exciting news! 🎉



You are invited to join our

Discord Channel

.

Interact, learn, and grow with experts in the markets! Join our Discord