Option Strategies
Options strategies
Short Put Ladder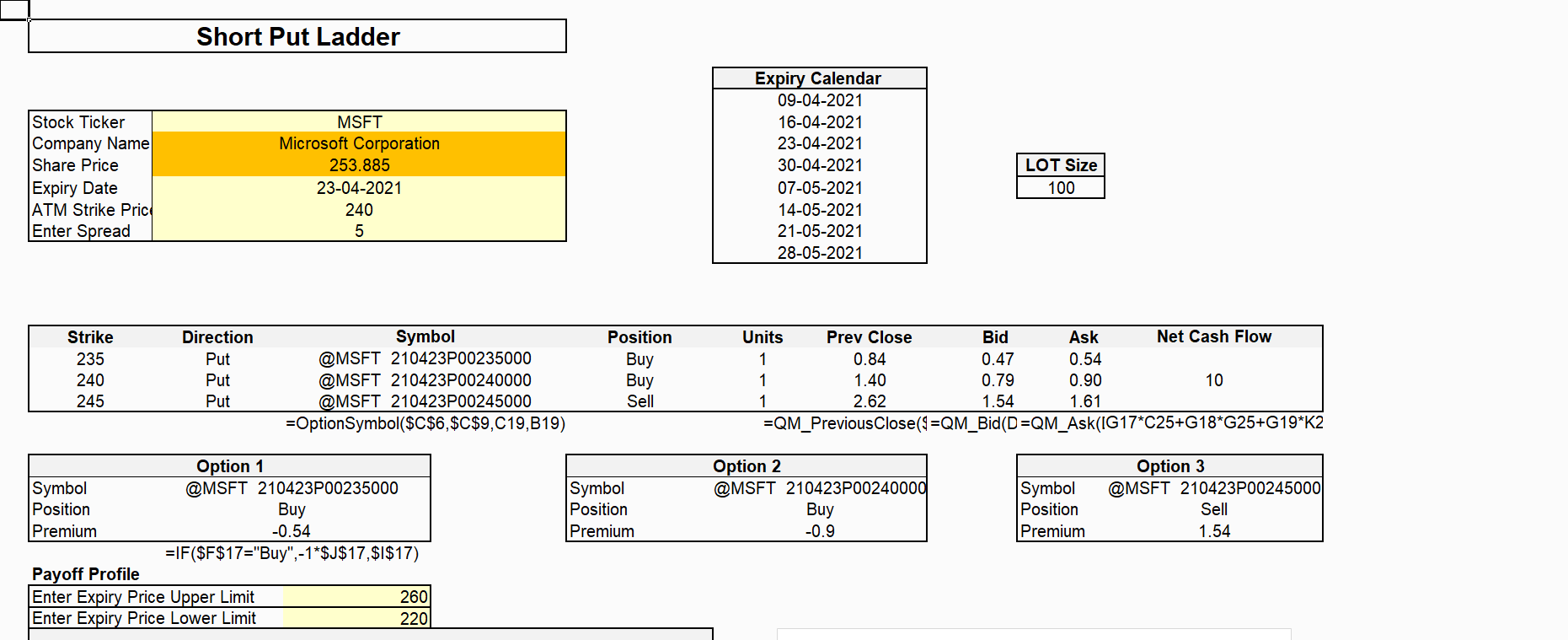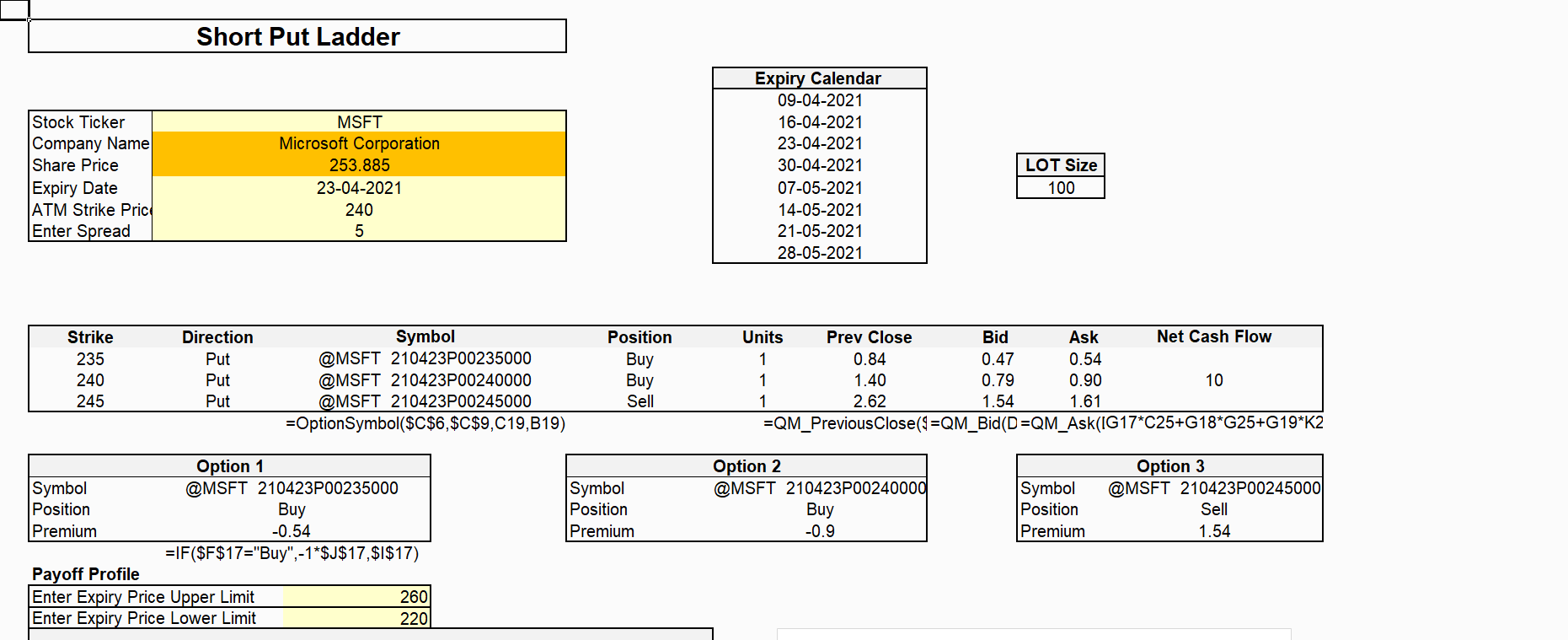 The short put ladder or bull put ladder is a unlimited profit, limited risk strategy which is the extension of Bull Put spread. This trade involves selling an in-the-money put, buying an at-the-money put and buying another lower strike out-of-the-money put of the same underlying security and expiration date. The motive behind initiating this strategy is to get unlimited reward if the underlying asset goes down.
Interested in building, analyzing and managing Portfolios in Excel?
Download our Free Portfolio Template
Stand with Ukraine
As the situation in Ukraine escalates, many of us in MarketXLS are left with emotions too overwhelming to name. If you'd like to show your support, but aren't sure how to, we want to help make it easier for you to act.
For any amount donated, we'll extend your MarketXLS subscription for double of the donated amount. Please send proof of your payment to support@marketxls.com to avail the extention
From all of us at MarketXLS, thank you!