Std Dev Calcuator R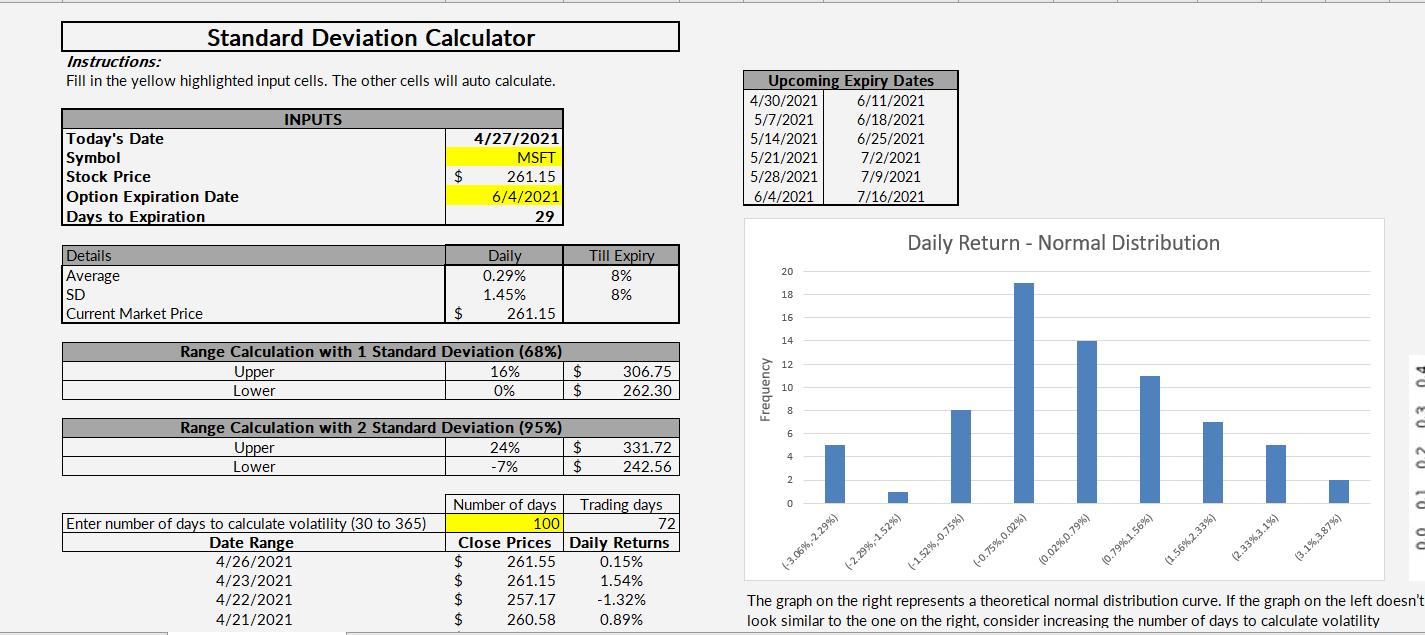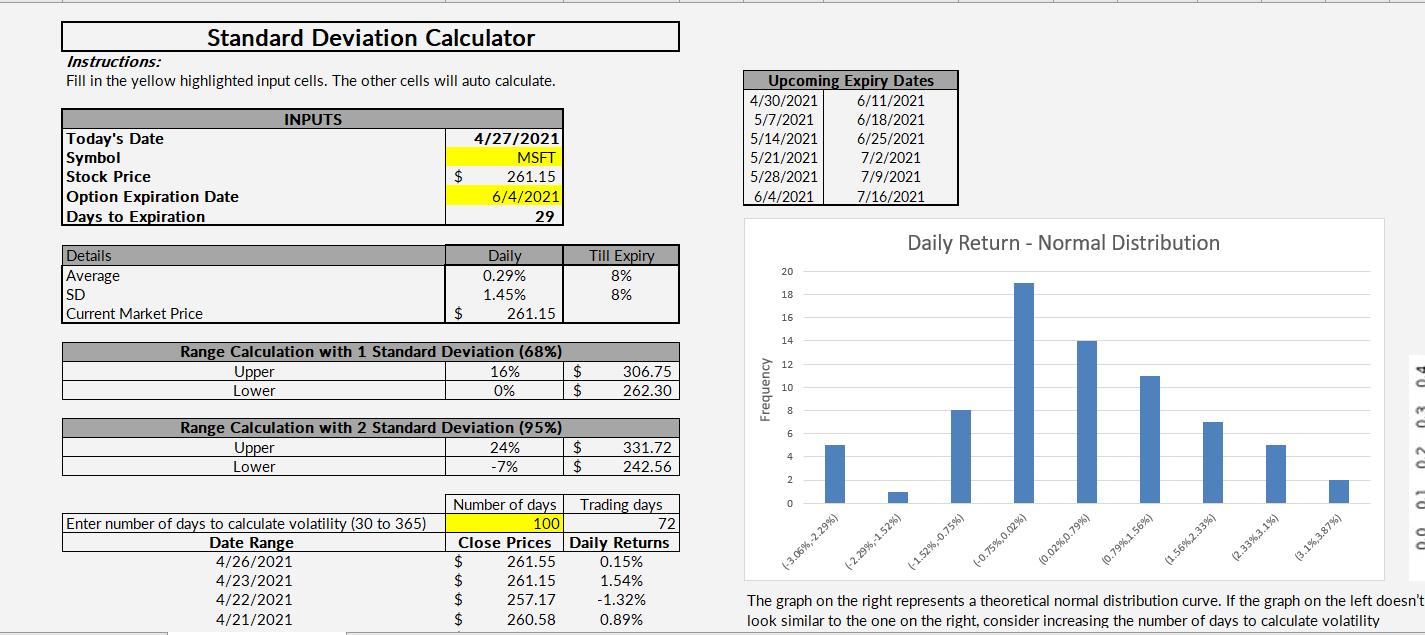 Standard Deviation is a mathematical concept that measures the stock's volatility by showing the difference between actual value and average value. The bigger the difference is, the higher the standard deviation which means high volatility. A small difference between the prices means a low standard deviation and a low volatility. Standard deviation can be used to measure how risky an investment is and the minimum required return on the investment.

Interested in building, analyzing and managing Portfolios in Excel?
Download our Free Portfolio Template
Top 100 Gainers Today
Top 100 losers Today
Stand with Ukraine
As the situation in Ukraine escalates, many of us in MarketXLS are left with emotions too overwhelming to name. If you'd like to show your support, but aren't sure how to, we want to help make it easier for you to act.
For any amount donated, we'll extend your MarketXLS subscription for double of the donated amount. Please send proof of your payment to support@marketxls.com to avail the extention
From all of us at MarketXLS, thank you!