Fundamental analysis
Valuation Models
Stock Health Checkup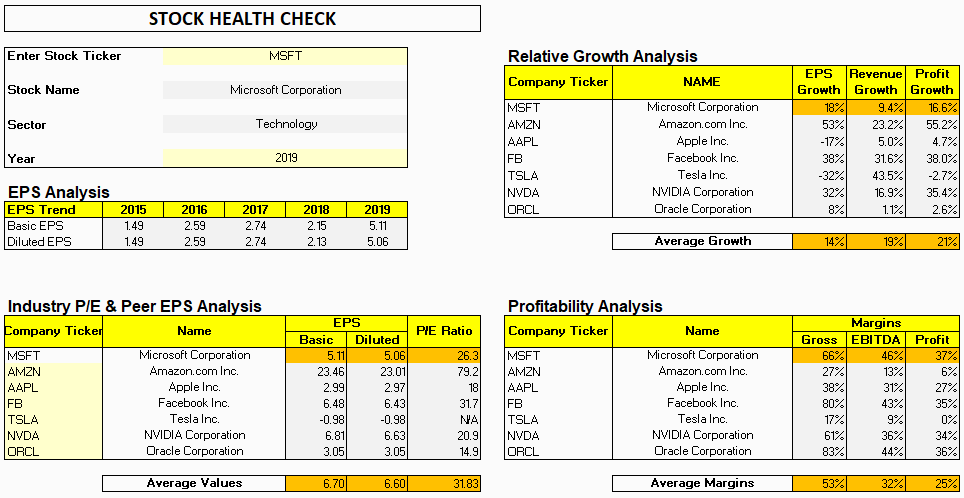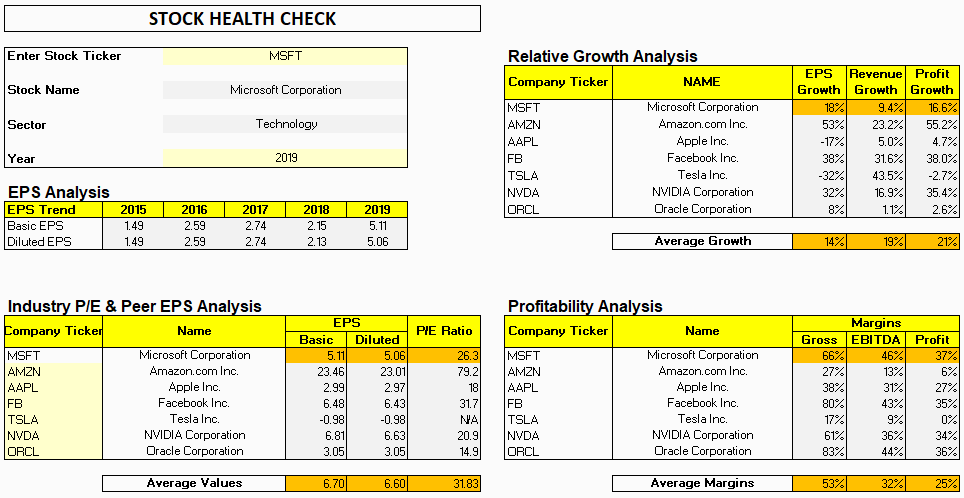 Investors need to judge the stocks on various parameters before they invest in them. This template will provide investors with tools to analyze the stock based on its numbers from financial statements and also compare the performance of the company with its peers from the industry.
The template provides the following analysis:
> EPS growth (Basic and Dilutive)
> Revenue and Net Income Growth
> Comparison of EPS, P/E ratio with peers
> Profitability Margins relative to the peer

Interested in building, analyzing and managing Portfolios in Excel?
Download our Free Portfolio Template
Stand with Ukraine
As the situation in Ukraine escalates, many of us in MarketXLS are left with emotions too overwhelming to name. If you'd like to show your support, but aren't sure how to, we want to help make it easier for you to act.
For any amount donated, we'll extend your MarketXLS subscription for double of the donated amount. Please send proof of your payment to support@marketxls.com to avail the extention
From all of us at MarketXLS, thank you!