Installing MarketXLS
Once MarketXLS is installed:
Open Excel and MarketXLS should appear on the menu at the top.
Go to Settings/Help on the right side of the bar.
Click on Apply License - Add your License key there.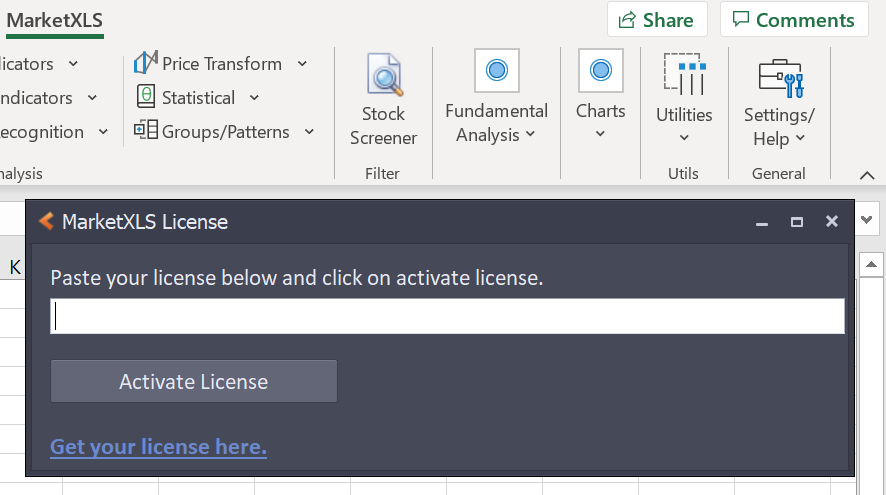 If you have a Advanced, or Premium plan you have been provided with a Quotemedia Username and Password in your email. The username is your email address.
Go to Settings/Help on MarketXLS and click on the last option "Settings".
Once it opens up click on the second tab "Data Subscriptions".
This is where you input your credentials.
Copy your credentials and paste them. You will only have to paste them once and not every time you open Excel.
Click on Save and then Test Connection.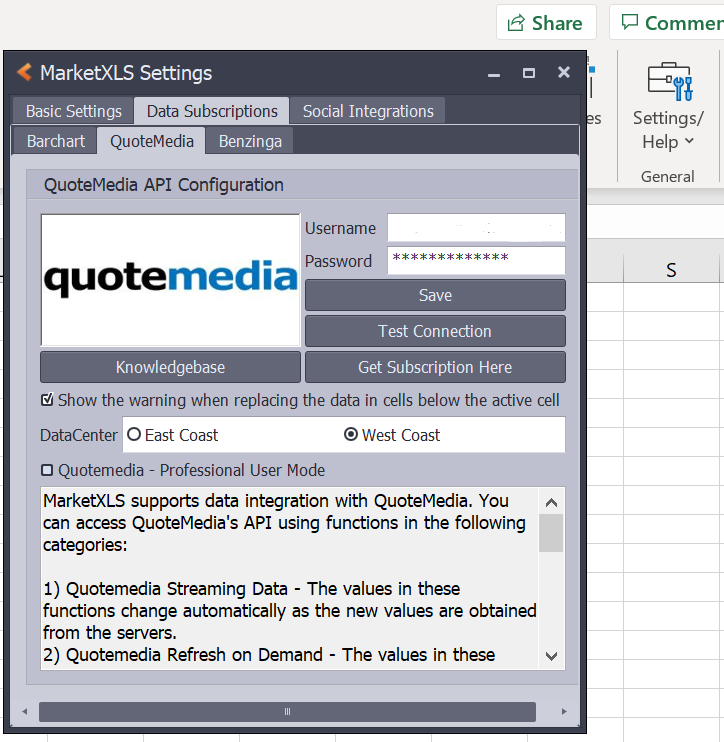 Here is a video that you can watch to install and get started with MarketXLS.