ETFs
Fundamental analysis
Others
Stocks
Mutual Funds Prices In Excel (With Marketxls Addin)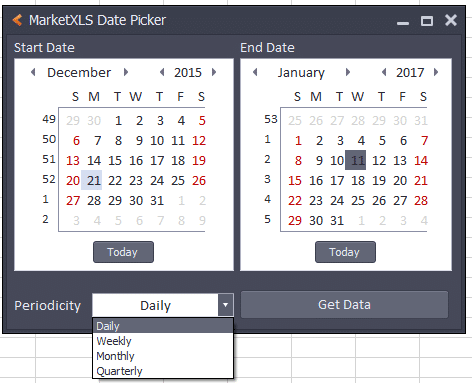 The United States enjoy a massive mutual fund base. The availability of so many mutual fund investment opportunities, however, comes with the challenge of proper market analysis. Considering that past performances are no longer an indicator of improved dividends and capital gains in the future, mutual fund investors need to base their analysis on the current trends. What better way to do it than on Excel? Well, we recommend MarketXLS, a plugin that allows you to turn an Excel spreadsheet into a financial platform and provides you with Live Mutual Funds Prices in Excel.

Mutual Fund Analysis with MarketXLS

Whether you are looking for an Excel-based mutual fund portfolio tracker or template, MarketXLS has you covered. It allows you to study relevant mutual fund metrics that you can use to base your investment decision. For a start, MarketXLS allows you to obtain live financial and historic stock quotes that you can analyze with ease. The information is displayed in beautiful charts that are straightforward.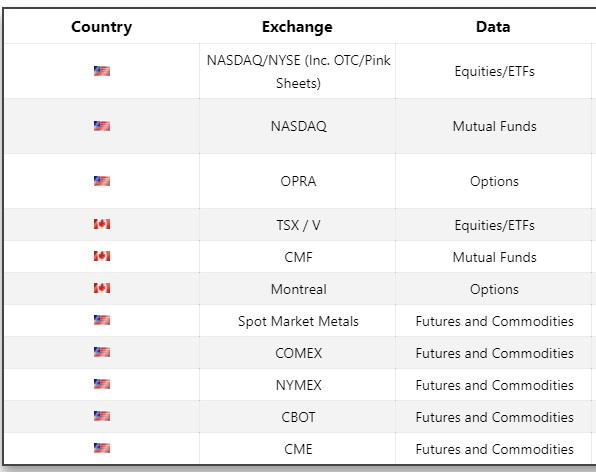 If you need help with financial arithmetic, the Excel plugin gives you access to more than 300 formulas that you can use to analyze varied mutual fund financials. To make matters more interesting, you can download the spreadsheet together with the charts for future interpretation and analysis. The bonus is that you are provided with Twitter Integration advantages and can access personal support service.

How to Get the Most Out of MarketXLS

MarketXLS allows you to track the latest trends in the US mutual fund market and other leading markets. To get the most out of the Excel plugin, you need to do the following:

• Focus on the statistics – By converting Excel into a financial market platform, MarketXLS allows you to access current and historical financial data. Comparing the two groups is one effective way of arriving at a conclusive evaluation of your mutual fund performance. Based on the statistics, you can know how you'll perform in the coming days.

• Identify top stocks – Every smart mutual fund investor is hawk-eyed. Simply, they are always looking for investment opportunities which command more dividend payments and capital gains. Luckily, this is something you can identify with MarketXLS with Mutual Fund prices in Excel

• Study the portfolio – As a mutual fund investor, you should know where your money has been invested. This means studying the portfolio of the managers; which you can do effortlessly with MarketXLS. To do it, you need to identify the top holdings and scrutinize their overall performance. This is easy considering that their stocks are recognizable.

• Compare with benchmarks – The only way you can know how your mutual fund investment is faring is by comparing it with its relevant benchmark. While on Excel, MarketXLS can help you do it seamlessly. It allows you to understand your average returns in comparisons to mutual funds of the same category.
Getting Mutual Fund prices with MarketXLS is super easy. Just use this function =qm_Last("BIAGX") to get the latest price for "Brown Advisory Growth Equity Fund" for example.
Interested in building, analyzing and managing Portfolios in Excel?
Download our Free Portfolio Template
Stock screens
Public saved screens
Top 100 Gainers Today
Top 100 losers Today
Call:

1-877-778-8358
I am so happy you are here. My name is Ankur and I am the founder/CEO of MarketXLS. Over the past four years, I have helped more than 2500 customers to implement their own investment research strategies and monitoring systems in Excel.
Implement

"your own"

investment strategies in Excel with thousands of MarketXLS functions and starter sheets.
Get started today