Basics
Option Strategies
Options
Options strategies
Templates
Put Ratio Spread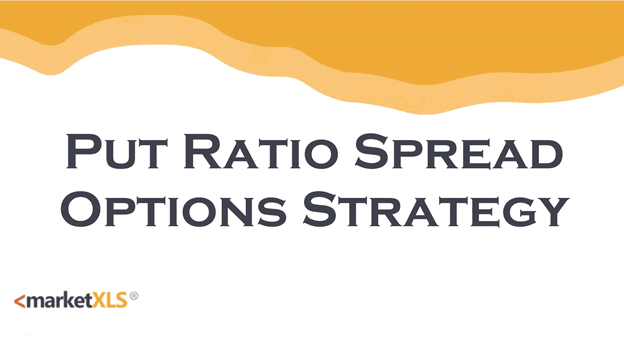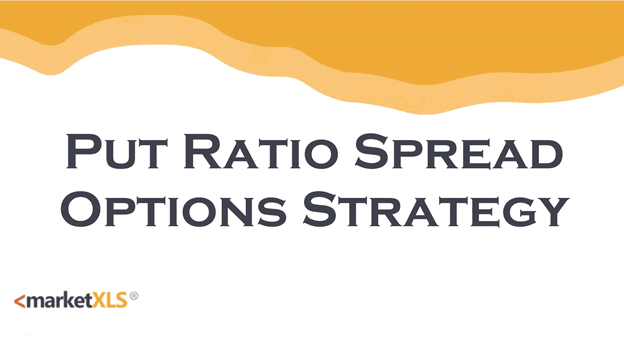 The Put Ratio Spread is a neutral strategy in options trading adopted by traders. The strategy involves buying a select number of put options of a particular stock and expiration date at a higher strike price and selling more options at a lower strike price. It is an unlimited risk options trading strategy which offers a limited profit and is generally opted for by options trader when they believe that the particular stock will not grow and the price will fall, but not more than the strike price in the near term. This options trading strategy is majorly used to reduce the upfront costs of premium and in some cases, upfront credit can also be received. The put ratio strategy permits you to buy a put that is at-the-money or slightly out-of-the-money without paying the complete price. The goal is to obtain the put with strike B for a credit or a very small debit by selling the two puts with strike A.
Template: https://marketxls.com/template/put-ratio-spread/
To read about this strategy in detail: https://marketxls.com/put-ratio-spread/
Interested in building, analyzing and managing Portfolios in Excel?
Download our Free Portfolio Template
Top 100 Gainers Today
Top 100 losers Today
Stand with Ukraine
As the situation in Ukraine escalates, many of us in MarketXLS are left with emotions too overwhelming to name. If you'd like to show your support, but aren't sure how to, we want to help make it easier for you to act.
For any amount donated, we'll extend your MarketXLS subscription for double of the donated amount. Please send proof of your payment to support@marketxls.com to avail the extention
From all of us at MarketXLS, thank you!