Investing In European Stocks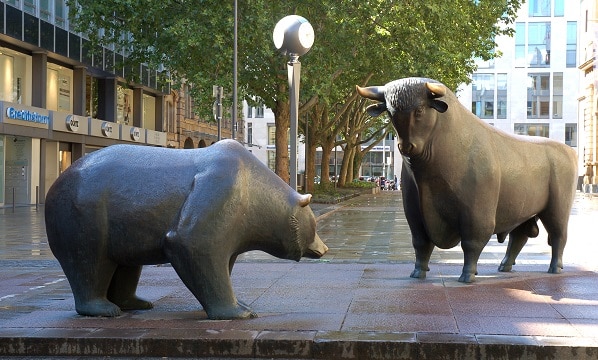 With the increasing integration of the world markets, the borders are increasingly becoming virtual. The accessibility to goods and services offered across the globe has increased with much ease.
Whether it is traveling and exploring new destinations, studying abroad, or even essential products, consumers enjoy access to all the global goods and services. However, when it comes to investing and saving, why are we often restricted to domestic choices?
National boundaries do not bind today's investing opportunities. Investors can quickly diversify their portfolios and gain exposure to the international economies.
In this blog, let's look at how we can invest in the European Stock Markets.
About the European Stock Markets
Europe comprises fifty nations, and each nation has its own culture, political system, and economic strengths and weaknesses. The disparate nature of European economies has been seen as a distinct advantage for investors seeking geographical diversification.
The companies that inhabit the region are also diverse and include global success stories such as BNP Paribas, Christian Dior, and Heineken.
The European Stock Exchanges make up two of the top ten global major stock markets. Euronext is the largest, with nearly 1,500 listed issuers worth €3.8 trillion in market capitalization. It is seated in many cities, primarily operating markets in Amsterdam, Brussels, Dublin, Lisbon, London, Milan, Oslo, and Paris.
The London Stock Exchange is the oldest and second-largest with a market capitalization of $4.2 trillion. Others include the Deutsche Borse, SIX Swiss Exchange, Nasdaq Nordic among the top 5 in Europe.
The markets are regulated with their respective exchange, and country regulators such as the Financial Conduct Authority is the regulatory body for the London Stock Exchange. Similarly, MiFID (Markets in Financial Instruments Directive) is a European Union regulatory framework that exerts a higher degree of transparency in the operation of financial markets and standardizes disclosure requirements for investment firms and banks operating in the European Union.
Ways of Investing in European Stocks
American Depository Receipts (ADRs)
One way of approaching the European markets is by way of American Depository Receipts. They are negotiable certificates issued by a U.S. depositary bank representing a specified number of shares of a foreign company's stock. The ADR trades on the exchange as any domestic shares would. These are also quoted and traded in U.S. Dollars, so it saves the hassle of any foreign exchange.
Global Depository Receipts (GDRs)
Similar to ADRs are the Global Depository Receipts. A depository bank issues the certificates of foreign companies in international markets, typically in Europe. It makes them available to investors within and outside the U.S. Like ADRs, GDRs are denominated in U.S. Dollars and denominated in euros or pounds. They can also be found on the London Stock Exchange, Luxembourg Stock Exchange, and exchanges in Singapore, Frankfurt, and Dubai.
Exchange Traded Funds (ETFs)
Another way to invest in European stocks is to invest in exchange-traded funds (ETFs). An exchange-traded fund (ETF) is a type of security that tracks an index, sector, commodity, or another asset but can be purchased or sold on a stock exchange the same as a regular stock. Investors can gain exposure by investing in an exchange-traded fund that tracks the European markets.
Mutual Funds
Investors who want to gain exposure in the global markets but do not want to get into the fuss of stock selections and management can invest in global or international mutual funds. Investors can instantly diversify their portfolio while getting exposure to foreign companies, spreading their investment across various companies. Since some of the Mutual funds don't have to be actively managed, they tend to have lower costs than other investments and have less risk than investing directly overseas. When comparing funds, look for a mutual fund that tracks the European markets.
Direct Investing
One can directly invest in the European markets by opening a global account with a broker in the home country or opening an account with a local broker in the target country. However, it is not a good idea for retail investors as there are many additional costs, taxes, technical support, foreign currency translations, and a lot of other factors to consider.

Notable Stocks
ASML Holding (AMS: ASML)
ASML is the world's leading semiconductor company headquartered in Veldhoven, Netherlands. It is one of the largest suppliers of photolithography systems for the semiconductor industry. It provides chipmakers with everything they need – hardware, software, and services – to mass produce patterns on silicon through lithography.
SAP SE (NYSE: SAP)
SAP SE is a German multinational software corporation that develops enterprise software to manage business operations and customer relations. The company is known for its ERP software. It is the largest non-American software company by revenue, world's third-largest publicly traded software company by revenue, and the largest German company by market capitalization.
AstraZeneca (NASDAQ: AZN)
AstraZeneca plc is a British-Swedish multinational pharmaceutical and biotechnology company with its headquarters at the Cambridge Biomedical Campus in Cambridge, England. It has a portfolio of products for major diseases in oncology, cardiovascular, gastrointestinal, infection, neuroscience, respiratory, and inflammation. It is best known for its involvement in developing the Oxford-Astrazeneca COVID-19 vaccine.
Sanofi (NASDAQ: SNY)
Sanofi S.A. is a French multinational pharmaceutical company headquartered in Paris, France. It is one of the world's largest by prescription sales. It is a part of the Euro Stoxx 50 stock market index. It covers seven major therapeutic areas: cardiovascular, central nervous system, diabetes, internal medicine, oncology, thrombosis, and vaccines (it is the world's largest producer of the latter through its subsidiary Sanofi Pasteur).
ABB Ltd (NYSE: ABB)
ABB Ltd, formerly ASEA Brown Boveri, is a Swedish–Swiss multinational corporation operating mainly in robotics, power, heavy electrical equipment, and automation technology areas. It is in the Fortune Global 500 list of 2018 and has been a global Fortune 500 company for 24 years.
European Exchange Traded Funds
There are a lot of European ETFs that trade in the U.S. Some of the European ETFs are as follows:
Vanguard FTSE Europe ETF
This fund tracks the performance of the FTSE Developed Europe All Cap Index, which measures the investment return of stocks issued by companies located in the major markets of Europe.
iShares Core MSCI Europe ETF
The iShares Core MSCI Europe ETF seeks to track the investment results of an index composed of large, mid, and small-capitalization European equities. It tracks the performance of an index composed of companies from developed countries in Europe.
SPDR EURO STOXX 50 ETF
It is a comparatively smaller and simpler European ETF in that it's benchmarked to an index of 50 large and representative stocks in the region, including Germany's SAP (SAP), French drugmaker Sanofi (SNY), and U.K.-based chemicals giant Linde (LIN).
Other than these, there are a lot of country-specific funds available such as the iShares MSCI Sweden ETF (EWD) that tracks the performance of the large- and mid-cap segments of the Swedish equity market and iShares MSCI Denmark ETF (EDEN) that measures the MSCI Denmark IMI 25/50 Index, which measures the performance of a broad basket of Denmark-based equity securities.
Extraction of Data and Analysing the Markets using MarketXLS
MarketXLS provides a one-stop solution to all your needs for trading in the financial markets. Keep your sheets updated with live Stock Quotes in Excel. Streaming market data for stocks, ETFs, options, mutual funds, currencies refreshed or refreshed on-demand. You can get all the historical data (EOD, Intraday) you may need with MarketXLS functions or in a few clicks. Update the Excel tables dynamically and save your time in formatting those tables.
Investors can pull out the data of the Stocks, ETFs traded in U.S. markets with the help of MarketXLS formulas and functions. Investors can store the real-time data in Excel Sheets that are robust and can be in sync with the latest update. They can also get many technical and fundamental analysis data and the company's financial statements at the click of a button!
They can access stocks listed not only on American exchanges but also get Global coverage with add-ons. If you have invested abroad you can buy data bundles as you need them and get access to the stocks listed on the foreign exchanges as all versions allow integration of addons with other data partners like Quotemedia & Barchart.
Get the add-ons here: https://marketxls.com/quotemedia-plans/
Investment is foreign markets is subject to foreign exchange risk, one must constantly keep a check on the same. It becomes very tedious to manage the portfolio and manually update the Excel sheet with the latest currency rates. However, with MarketXLS you can Stream real time prices* and excel cells change colors as prices move up or down. For currencies excel will not hang even if you stream 300 symbols at one go
The Bottom line
Europe has had its fair share of bad news over the past few years, including political instability and the as-yet unresolved sovereign debt crisis. The stock prices of the European banks post the Greek, and other sovereign bonds in the 2010-12 eurozone debt crisis have struggled to tread water.
The US S&P 500 index has outperformed the Stoxx Europe 600 index, and it trades at a relatively lower P/E compared to the U.S. Equities. However, such generalizations can be exhaustive. Europe remains a world leader in many areas and has specialized in luxury goods and top-class cars, chemicals, and high-end engineering.
European utilities offer a great diversity of business mix compared to the U.S. ones by including more solar and wind generation. The dividend yield from MSCI Europe is higher than for the S&P 500; hence, investors looking for income from investments in European equities may be the right place for them.
An investor's investment in international markets also depends upon risk tolerance. By investing in European markets, investors are also susceptible to currency risk. Before making investments, investors should consider the pitfalls, understand the risks and rewards, and stick to investments they know.
Disclaimer
None of the content published on marketxls.com constitutes a recommendation that any particular security, portfolio of securities, transaction, or investment strategy is suitable for any specific person.
The author is not offering any professional advice of any kind. The reader should consult a professional financial advisor to determine their suitability for any strategies discussed herein.
The article is written to help users collect the required information from various sources deemed to be an authority in their content. The trademarks, if any, are the property of their owners, and no representations are made. All trademarks referenced are the property of their respective owners. Other trademarks and trade names may be used in this document to refer to either the entity claiming the marks and names or their products. MarketXLS disclaims any proprietary interest in trademarks and trade names other than its own or affiliation with the trademark owner.
References
Three reasons to invest in Europe | Hargreaves Lansdown. https://www.hl.co.uk/news/articles/archive/three-reasons-to-invest-in-europe
What to Know About Investing In Europe
https://money.usnews.com/investing/investing-101/articles/what-to-know-about-investing-in-european-stocks
International Markets 6 Ways to Invest in Foreign Stocks
https://www.investopedia.com/articles/investing/032615/how-trade-foreign-stocks.asp
Interested in building, analyzing and managing Portfolios in Excel?
Download our Free Portfolio Template
Call:

1-877-778-8358
I am so happy you are here. My name is Ankur and I am the founder/CEO of MarketXLS. Over the past four years, I have helped more than 2500 customers to implement their own investment research strategies and monitoring systems in Excel.
Implement

"your own"

investment strategies in Excel with thousands of MarketXLS functions and starter sheets.
Get started today
Get Access to
1 Billion

Usable Market data points

IN YOUR EXCEL SHEETS

WITH EASY TO USE EXCEL FUNCTIONSGet started today