Getting Started
How to use MarketXLS
Release Notes
Marketxls New Release Version 9.2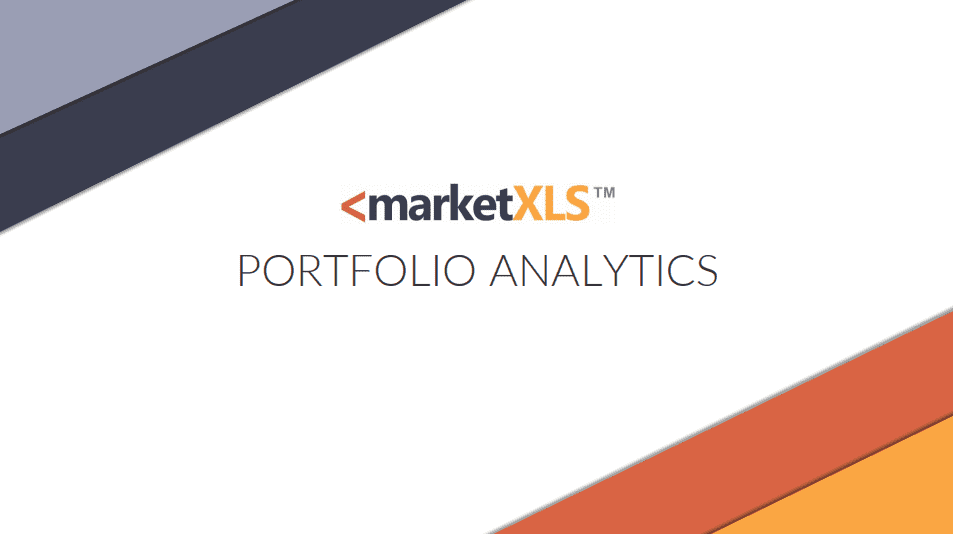 Key Updates in this release
1
New Portfolio Analytics Functions
In this release we have added very advanced portfolio analytics functions. All these functions take a portfolio as an input and then return results. The results can be a number or result data table.
A portfolio is essentially a range of cells that has the stocks in your portfolio and the corresponding proportion of stocks like shown below.
The total of all the weights in the portfolio should need to be 100% for these functions to work. These portfolio functions should work for all US & Canadian stocks and ETFs.
The range B3:C11 which is highlighted in the image below is what is the portfolio input.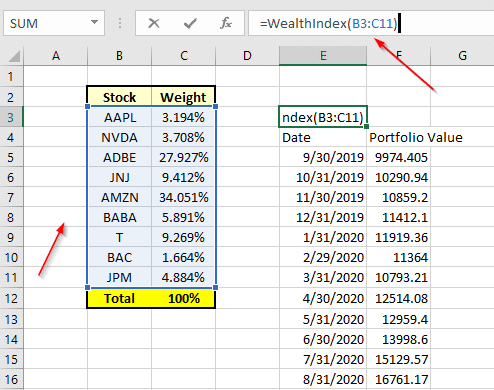 We have created a completely new category for portfolio functions. You should see this in the Excel's functions browser.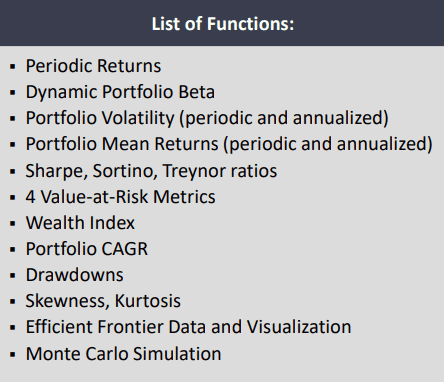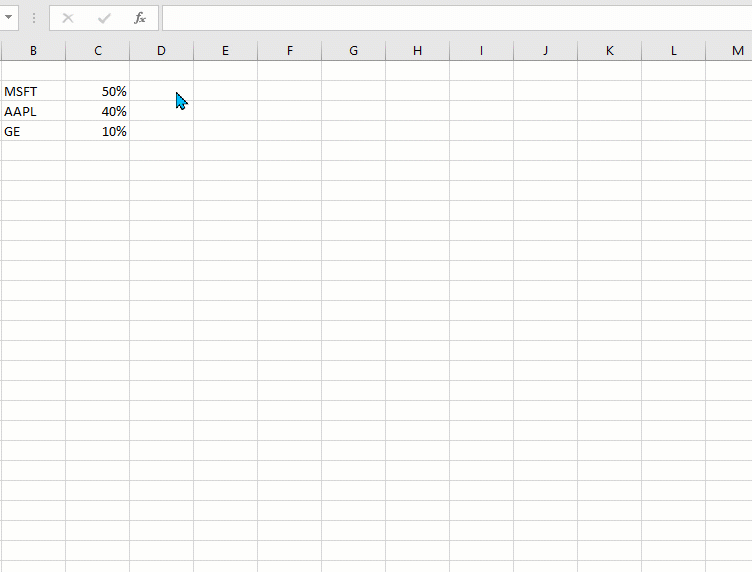 In all these new functions a portfolio range is the first and the only required input. The default time period we use for all our calculations is 12 month and all the results are calculated with monthly returns. The number of periods can be modified by providing an optional integer value after the portfolio like shown below.
=monthlyReturns("Portfolio Range",18) will return monthly returns for 18 months.
We would recommend downloading the presentation for these functions and further details around calculations and inputs to these functions.
Download the presentation here.
Download the Portfolio Template here.
Please also review some of these blog posts we have put together to explain the functions and associated calculations
2
Stock News – Why is it Moving? and Why it Moved?
We have partnered with Benzinga to deliver current and historical news functions in MarketXLS in this release. The news subscription is available as an additional optional addon data bundle and can be purchased from here.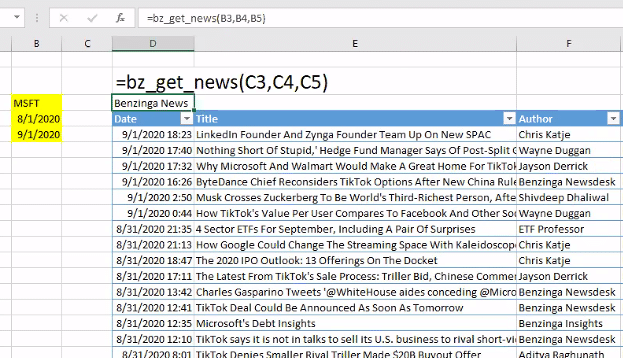 We will provide more updates about this news addon in coming days.
Download the MarketXLS news template here
3
New Templates
We have curated some user generated new templates. If you also have some MarketXLS Template which you want to share with the community, please contact us here.
You can download these templates from the link below.
Real-time Options tracking Template
New Template (requires Benzinga's new Addon for MarketXLS. See here)
4
Other updates and fixes
We have worked on and have fixed many issues like following
1) Optimizations in Refresh algorithms
2) Quick stock chart optimizations
3) Other items as reported in the helpdesk.
5
What are we working on for the next release
We are working on the following on the new upcoming release.
1) Integration with Interactive Brokers to be able to download portfolio
2) More updates on the Benzinga's news functions
3) New stock chart functions
4) New template for Technical Indicators like MACD, Stochastic and many more
Interested in building, analyzing and managing Portfolios in Excel?
Download our Free Portfolio Template
Call:

1-877-778-8358
I am so happy you are here. My name is Ankur and I am the founder/CEO of MarketXLS. Over the past four years, I have helped more than 2500 customers to implement their own investment research strategies and monitoring systems in Excel.
Implement

"your own"

investment strategies in Excel with thousands of MarketXLS functions and starter sheets.
Get started today