Streamline Your Dividend Tracking with a Spreadsheet Calendar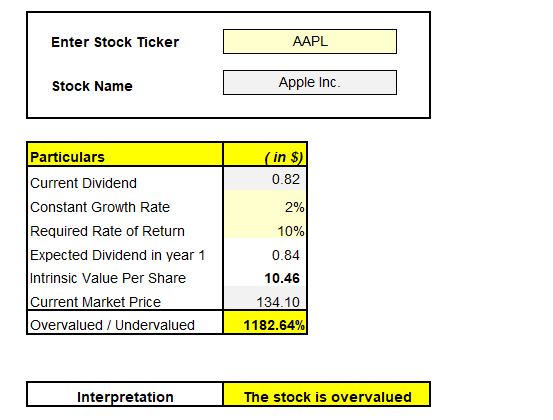 Dividends are important cash and income sources especially during retirement. Why would an investor look at the dividend calendar?
Dividends are an important source of income and cash flow for investors, especially during retirement when the need for a steady source of income is critical. Knowing when companies pay out their dividend is crucial for investors to maximize their income. That's why an investor looks at the dividend calendar; it contains important dates such as when a company will announce their dividend and when the dividend will be paid, so investors know when to expect their dividend income. Additionally, the calendar usually offers other useful information, such as the amount of the dividend. Keeping up to date on the dividend calendar can help an investor maximize their dividend income.
What does a typical dividend calendar spreadsheet include?
A typical dividend calendar spreadsheet will include a breakdown of upcoming dividend payouts by stock ticker, date, frequency, amount, and sometimes more detailed information like payment types, yield, and ex-dividend date. This information can then be used to track future dividend payments and plan investments accordingly. Additionally, some dividend calendars may also include historical dividend payments and a summary of related news stories.
How can you use MarketXLS to create your own dividend cash flow calendar?
MarketXLS is an excellent tool that can be used to generate a dividend cash flow calendar. With easy to understand graphical representation, MarketXLS can help investors track dividend yields and dividends received at an individual or household level. With MarketXLS, users can easily view the records of all their past dividend payments and determine their expected yields over the long term. This can be helpful to investors in planning out their investments, ensuring their capital is maximized and their portfolio goals are on track. With MarketXLS users can also customize the dividend information displayed on their calendar, allowing them to easily view their expected cash flow at a glance.
Relevant MarketXLS functions on this topic
| Function Title | Function Example | Function Result |
| --- | --- | --- |
| Dividend Frequency | =DividendFrequency("MSFT") | How many times each year the company typically pays a regular dividend. |
| Dividend Payout Ratio | =DividendPayoutRatio("MSFT") | Returns the percentage of earnings that have been passed on to shareholders |
| Dividend Per Share TTM ($) | =DividendPerShare("MSFT") – Returns the TTM dividend for MSFT. | TTM dividend |
Use AI driven search for all functions on MarketXLS here: https://marketxls.com/functions
Download from the link below, a sample spreadsheet created with MarketXLS Spreadsheet builder
Note this spreadsheet will pull latest data if you have MarketXLS installed. If you do not have MarketXLS consider subscribing here
https://mxls-templates.s3.us-west-2.amazonaws.com/MarketXLS-Model-ID-pAOevN.xlsx
Relevant MarketXLS Templates on this topic
Use AI driven Search for all templates on MarketXLS here: https://marketxls.com/templates/
Relevant blogs that you can read to learn more about the topic
Dividend Growth Investing
Excel Tracker for Dividend Portfolio Monitoring
Create a Dividend Calendar Spreadsheet to Maximize Retirement Income
Exploring Top Blue Chip Dividend Stocks in 2021
Interested in building, analyzing and managing Portfolios in Excel?
Download our Free Portfolio Template
Call:

1-877-778-8358
I am so happy you are here. My name is Ankur and I am the founder/CEO of MarketXLS. Over the past four years, I have helped more than 2500 customers to implement their own investment research strategies and monitoring systems in Excel.
Implement

"your own"

investment strategies in Excel with thousands of MarketXLS functions and starter sheets.
Get started today
Get Access to
1 Billion

Usable Market data points

IN YOUR EXCEL SHEETS

WITH EASY TO USE EXCEL FUNCTIONSGet started today