Options
Options strategies
Options For Dummies – With Tools Used By Hedge Fund Managers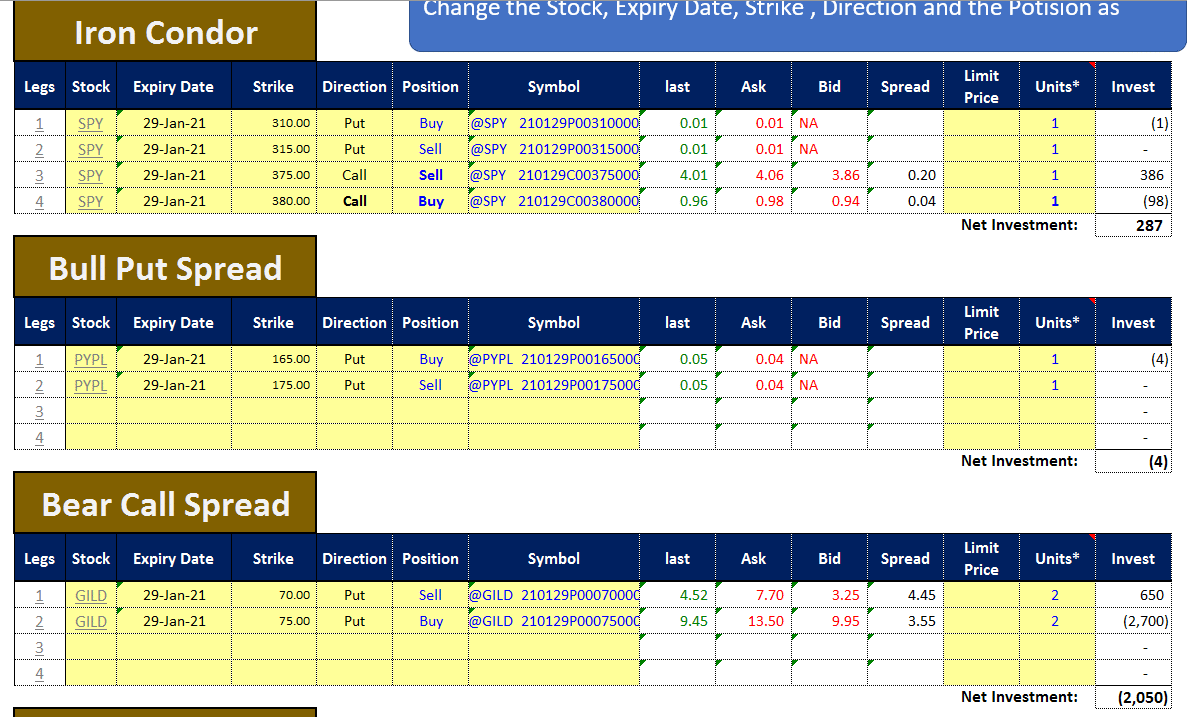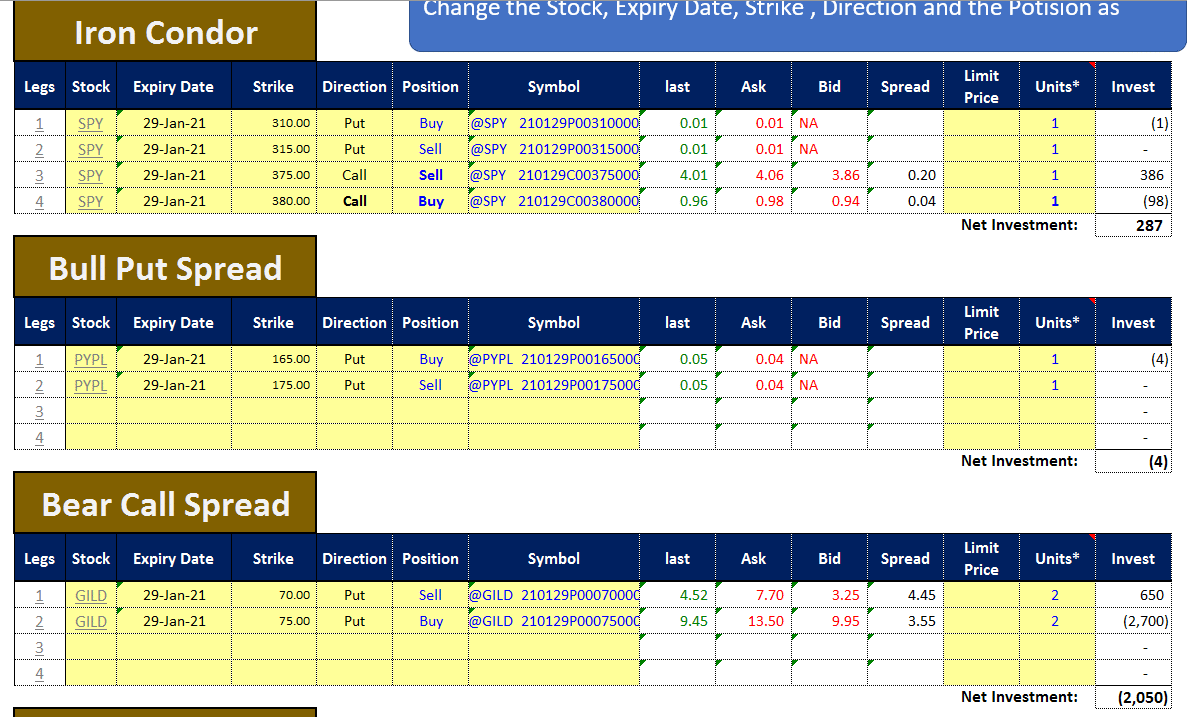 Introduction
There has always been an ambiguity around options trading regarding the potential profits and the risks involved. Some find it too risky, while others use it to hedge their portfolios. Investors have always found a way to manage their risk better, which only gets better with time. Today's tools are not the same as yesterday, and the ones used tomorrow will be much better. The good news is that most of the tools are built around the old ones with mild modifications, and they are easy to understand.
In this article, I explain some of the tools and strategies used by hedge fund managers to negate some risk by including some derivatives in their portfolios. By the way, who are these hedge fund managers? Though the definition has evolved, the basic idea is that they are just like mutual fund managers, only with more diverse portfolios. Unlike mutual funds who like to stick to equities and bonds, hedge funds want to have various asset classes ranging from commodities to derivatives and many more to have a more risk mitigated portfolio.
The VIX
The role of the VIX (volatility index) cannot be overlooked while trading options. VIX gives an idea about the implied volatility of the market over the next month. Volatility in sync with a good expiry date and premiums can work wonders. The best part is there are strategies both for high and low volatilities. The aim is to gain from the swings in a particular underlying and limiting the risk involved. Below is a picture of VIX over the years.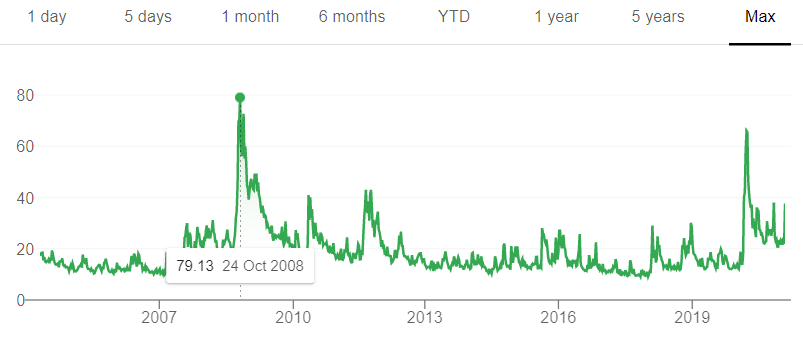 There are two peaks major peaks, one during the 2008 global financial crisis and the other when the whole world was shut down because of covid. Therefore, it gives a clear picture of the market sentiment soon.
Strategies
Unlike stocks where strategies are limited, options traders are blessed with flexibility as they can play around with expiry date, premiums, and volatility to forge a strategy of their own. I have tried to table down some of the most commonly used option trading strategies used by hedge fund managers.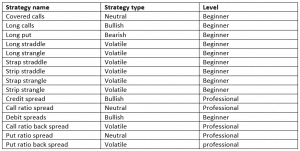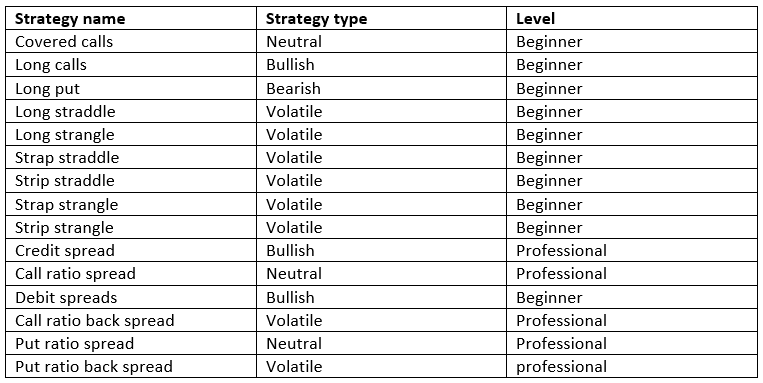 As you can see from the table almost all the strategies depend on volatility. Hence, the role of VIX on options trading cannot be negated.
Templates
Just like trading stocks, options trading also requires constant monitoring and adjustments in the trades along the way. Professionals use templates and advanced tools to keep a track of their profit growth. But these tools are very expensive and most of them are not even available for retail traders. MarketXLS comes with excel templates for all types of options strategies. You can not only download option chains directly to MS excel but also chose strategies based on your requirements and risk appetite. You can also track your profits/losses in real-time. These are some samples of how the templates look like and work.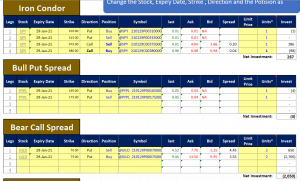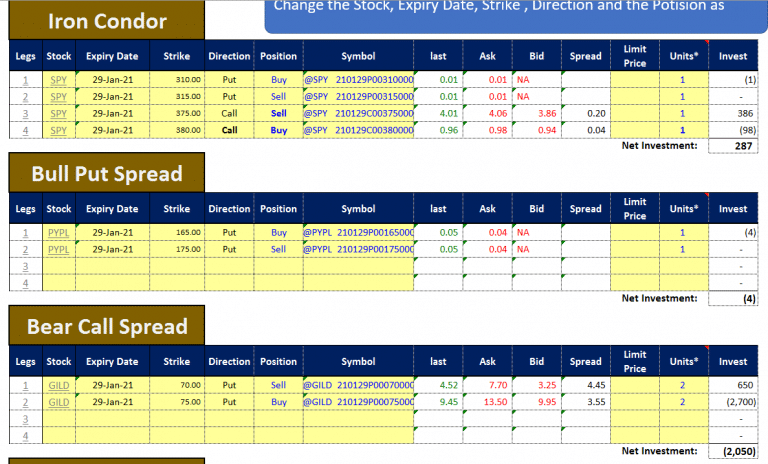 You just need to put the stock symbol in the second column and you can know the net investment in a particular trade. This just a glimpse of what marketXLS is capable of as it encompasses all the major options strategies in its template repository.
The bottom line
I would like to end it by saying that options trading is no rocket and anyone can do it. All you need is a basic understanding of derivatives and some tools. Volatility is a major component in options as you have already seen.
Disclaimer
None of the content published on marketxls.com constitutes a recommendation that any particular security, portfolio of securities, transaction, or investment strategy is suitable for any specific person.
The author is not offering any professional advice of any kind. The reader should consult a professional financial advisor to determine their suitability for any strategies discussed herein.
the article is written for helping users collect the required information from various sources deemed to be an authority in their content. The trademarks if any are the property of their owners and no representations are made
References
Learn more about options strategies here.
Learn more about VIX here.
Interested in building, analyzing and managing Portfolios in Excel?
Download our Free Portfolio Template
Top 100 Gainers Today
Top 100 losers Today
Stand with Ukraine
As the situation in Ukraine escalates, many of us in MarketXLS are left with emotions too overwhelming to name. If you'd like to show your support, but aren't sure how to, we want to help make it easier for you to act.
For any amount donated, we'll extend your MarketXLS subscription for double of the donated amount. Please send proof of your payment to support@marketxls.com to avail the extention
From all of us at MarketXLS, thank you!