Guru functions
Guru Strategies
Portfolio Management
Stock investments
Warren Buffet Portfolio (Top Stocks)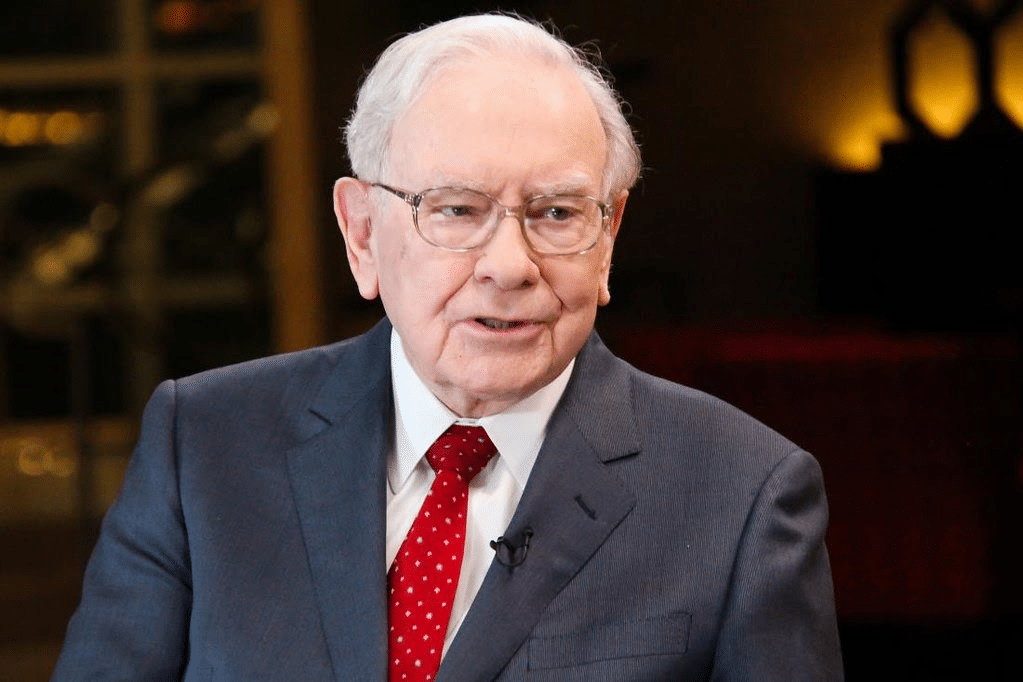 Everyone in the investment world has heard of Warren Buffet– one of the world's wealthiest people, consistently ranking high on Forbes' list of billionaires. Known as the "Oracle of Omaha," Warren Buffett is one of the most successful investors of all time. Investors revere his investing strategies across the globe. He follows the Benjamin Graham school of value investing. Buffett runs Berkshire Hathaway, which owns more than 60 companies. He is the world's fourth-wealthiest person with a net worth of over US$85.6 billion as of December 2020
So, how has he managed to amass such a fortune from his investments?
Buffett's Philosophy
Buffett follows the value investing philosophy from the Benjamin Graham School. Value investing looks for securities with prices that are unjustifiably low based on their intrinsic worth. He has always been a stern believer of the philosophy taught by Benjamin Graham: 'Price is what you pay, Value is what you get'. 
He has placed a great deal of importance on investing in companies with 'moat.' These are companies with an advantage, legal or operational, which prevent competitors from entering and affecting business margins. He has developed an expertise for looking at businesses as a whole and chooses companies solely based on their overall potential. 
Buffett's Principles
Stick with Long Term Value Investing Strategies
Don't let fear and greed change your investing criteria and values. Avoid being overwhelmed by outside forces that affect your emotions. Never sell into a panic.
Invest in What You Understand
Buffet only invests in companies he understands and believes that have stable or predictable products for the next 10 – 15 years, which is why he has typically avoided technology companies.
Invest Like You Are Buying the Entire Company
Treat investing in stock as though you are buying the entire company. Always take a hard look at enterprise value because this is the total price of a company. In other words, it is the price you would be paying for the company if you could buy the whole company at current prices.
Companies with Competitive Advantages
Companies with pricing power, strategic assets, powerful brands, or other competitive advantages can outperform in good and challenging times. A long-term investing strategy requires investing in companies that can weather both good and bad economic times.
Buffet believes in quality investing; he would rather pay a fair price for a great company than a low price for a mediocre company.
Investment opportunities become available through broad market corrections or individual stocks that become bargains. These are not predictable events, so cash on hand is an essential concept in value investing.
Require a Margin of Safety
Purchasing stocks with a margin of safety below their intrinsic value reduces risk and allows for unforeseen adverse events.
Buffet believes in long-term value investing because he understands the power of exponential growth. Companies with sustainable profits can pay and grow their dividends. There are few more powerful long-term. 
Warren Buffet Portfolio
Bank of America (BAC)
Apple (AAPL)

Coca-Cola (KO)

Kraft Heinz (KHC)
American Express (AXP)

Verizon (VZ)

U.S. Bancorp (USB)

General Motors (GM)

Bank of New York Mellon (BK)

Wells Fargo (WFC)
Top 10 shares held by buffet as of Dec. 31, 2020, based on Berkshire Hathaway's most recent 13-F filing from Feb. 16.
Bank of America (NYSE: BAC) and Apple (NASDAQ: AAPL) dominate Buffet's Stock Portfolio. Coca-Cola (NYSE: KO), Kraft Heinz (NASDAQ: KHC), American Express (NYSE: AXP), and Verizon (NYSE: VZ) form another 27% of his portfolio.
Some other stocks part of his portfolio are General Motors (NYSE: GM), Bank of New York Mellon (NYSE: BK), and Wells Fargo (NYSE: WFC), which make another 10% of his portfolio.

With the help of MarketXLS, you can stream market data for stocks, ETFs, options, mutual funds, currencies refreshed, or refresh on-demand. You can also get all the historical data (EOD, Intraday) you may need with MarketXLS functions or in a few clicks. Update the Excel tables dynamically and save your time in formatting those tables. 
The Bottom Line 
Buffet has invested in stocks that have dominance in the industry and have proved to grow successfully. He has a portfolio of some value stocks and has built it with blue-chip companies having strong balance sheets, holding investments over a long time.
All trademark referenced is the property of their respective owners. Other trademarks and trade names may be used in this document to refer to either the entity claiming the marks and names or their products. MarketXLS disclaims any proprietary interest in trademarks and trade names other than its own, or affiliation with the trademark owner.
Disclaimer
None of the content published on marketxls.com constitutes a recommendation that any particular security, portfolio of securities, transaction, or investment strategy is suitable for any specific person. The author is not offering any professional advice of any kind. The reader should consult a professional financial advisor to determine their suitability for any strategies discussed herein. The article is written for helping users collect the required information from various sources deemed to be an authority in their content. The trademarks if any are the property of their owners and no representations are made.
References:
https://www.arborinvestmentplanner.com/warren-buffett-strategy-long-term-value-investing/ 
BAC)%2C,Heinz%20(KHC)%2C%20325.6%20million" target="_blank" rel="noopener">https://www.investors.com/research/warren-buffett-stocks/
Interested in building, analyzing and managing Portfolios in Excel?
Download our Free Portfolio Template
Call:

1-877-778-8358
I am so happy you are here. My name is Ankur and I am the founder/CEO of MarketXLS. Over the past four years, I have helped more than 2500 customers to implement their own investment research strategies and monitoring systems in Excel.
Implement

"your own"

investment strategies in Excel with thousands of MarketXLS functions and starter sheets.
Get started today
Get Access to
1 Billion

Usable Market data points

IN YOUR EXCEL SHEETS

WITH EASY TO USE EXCEL FUNCTIONSGet started today
🎉 Exciting news! 🎉



You are invited to join our

Discord Channel

.

Interact, learn, and grow with experts in the markets! Join our Discord