Investing In Cannabis Stocks & Cryptocurrencies
Written by 
MarketXLS Team
 on 
Mon May 24 2021
 about 
MarketXLS
Cryptocurrency
Informative
Others
Stocks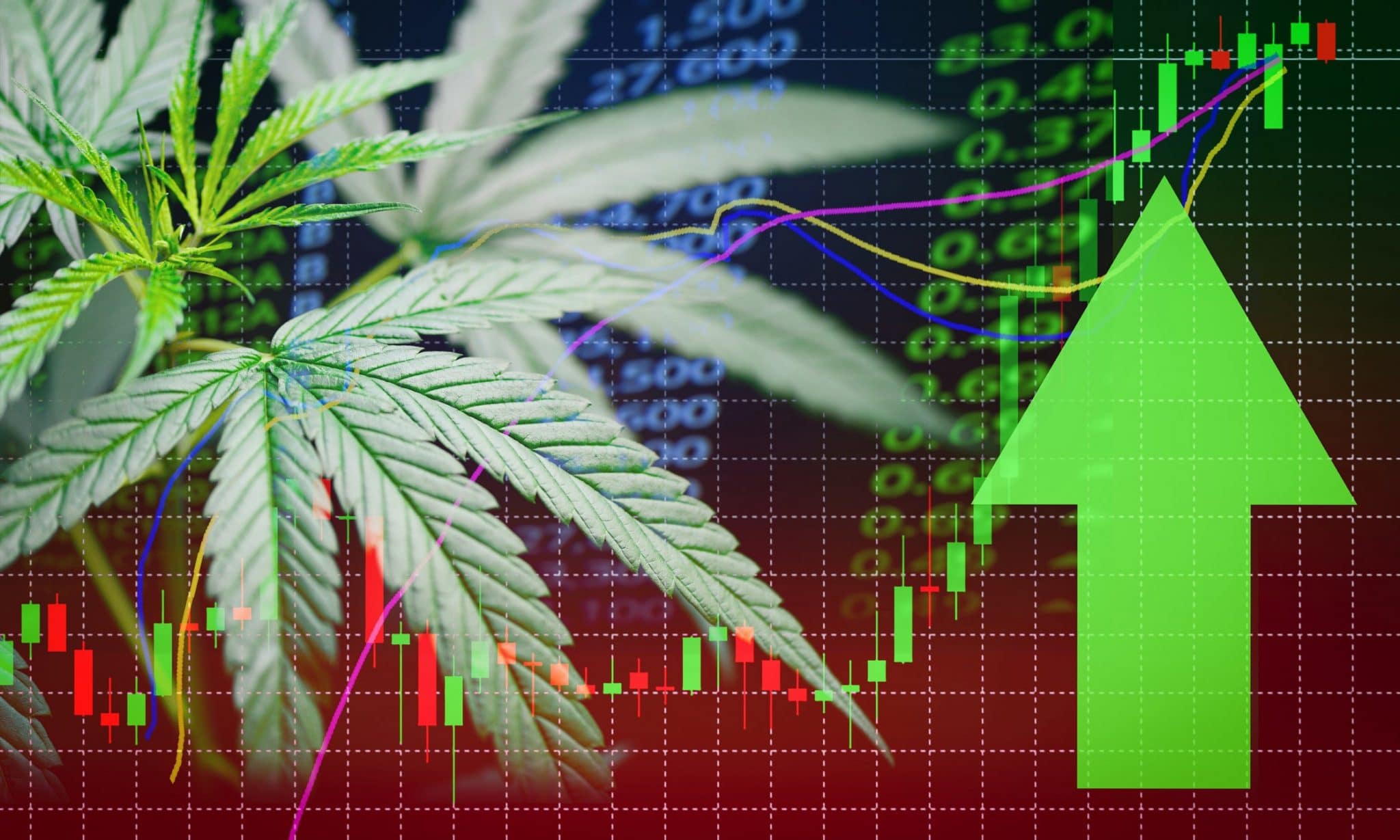 Cannabis Industry Introduction
The cannabis industry consists of companies that either engage or support the development, research, distribution, and sale of recreational and medical cannabis. Cannabis is gaining wider acceptance and has been legalized in a growing number of states, nations, and other jurisdictions for medical, recreational, and other uses. Some of the biggest companies in the marijuana industry include Cronos Group Inc. (CRON), Tilray Inc. (TLRY">TLRY) and Canopy Growth Corp. (CGC).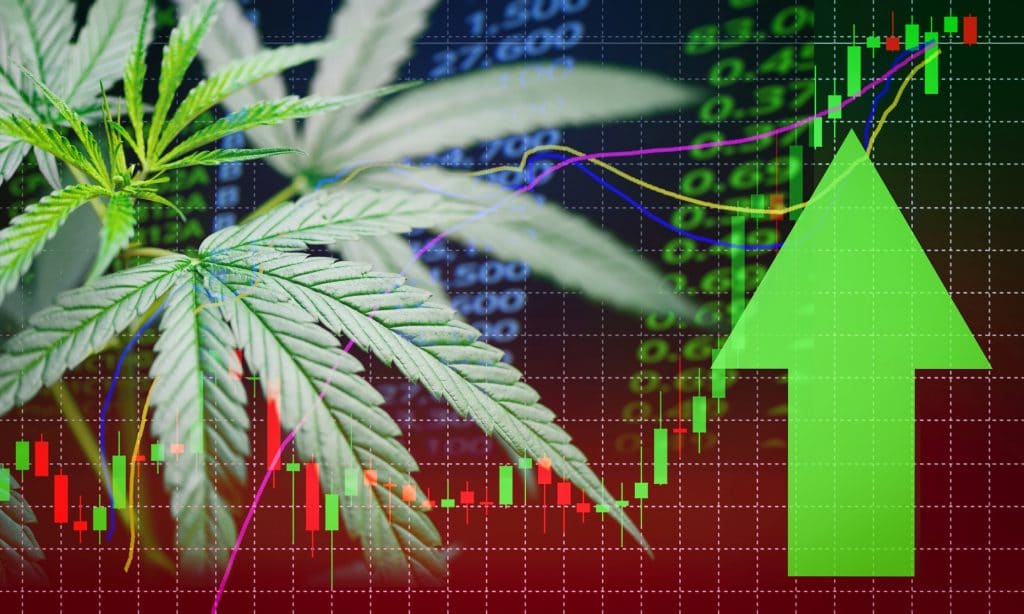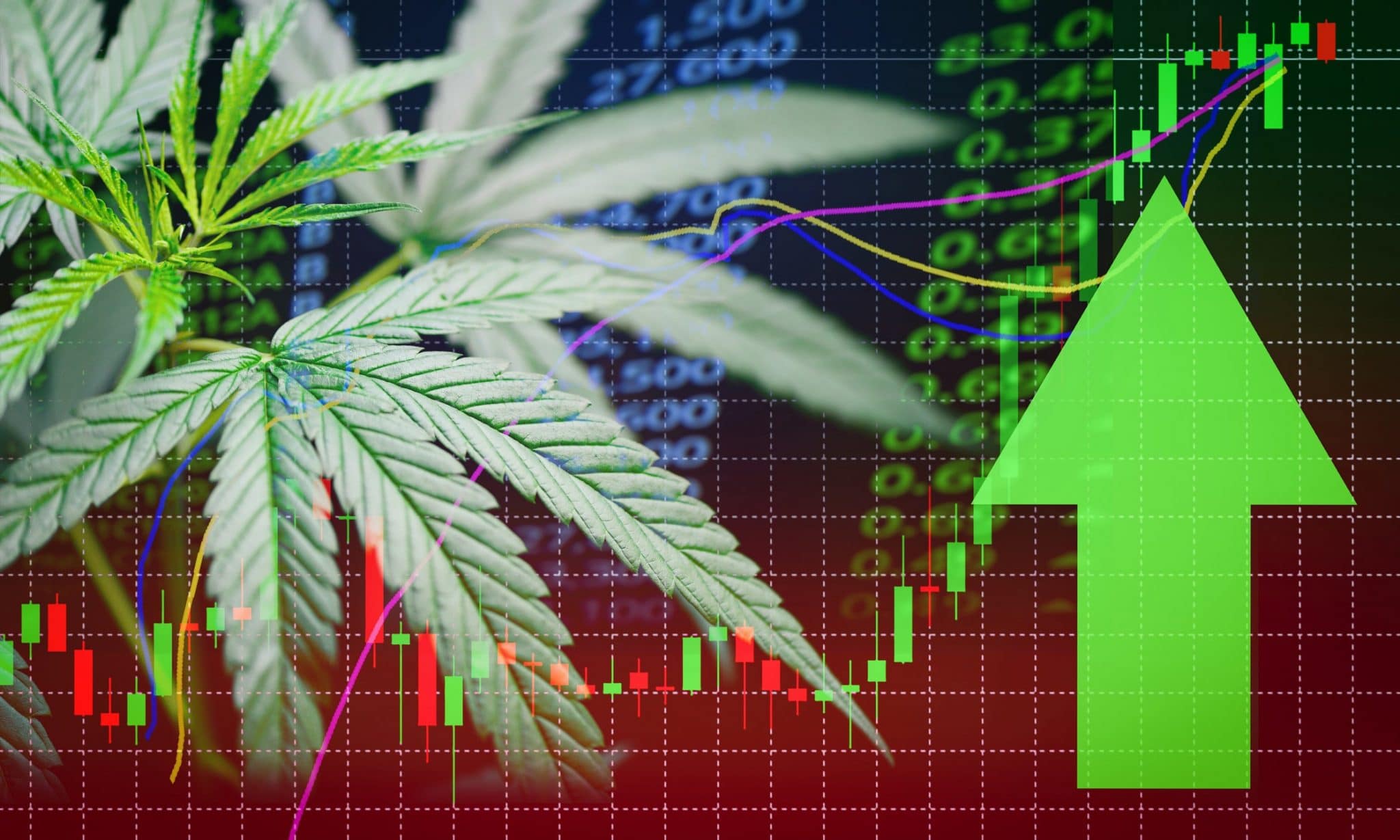 Cannabis has emerged as a multi-billion dollar industry that has taken shape in sectors including consumer goods, agriculture, healthcare, and pharmaceuticals. Public companies with huge valuations are competing to be the most innovative, while established blue-chip companies are buying or partnering with marijuana-related businesses to gain access to the industry.
As the lawful cannabis industry continues to develop and public support for the legalization of medical and recreational marijuana use grows, a good number of investors have taken an interest. The latest Gallup poll™ released in November 2020 indicates that 68% of American adults (up from only 12% who supported it more than five decades ago in 1969) support the legalization of marijuana in the U.S.
Cannabis Investing Laws: United States of America v/s Canada
With cannabis legalization speeding up across the US and Canada, pot stocks have been garnering interest again. Over the past 5 years, US states have been gradually decriminalizing cannabis and now it is widely accepted throughout Canada and North America.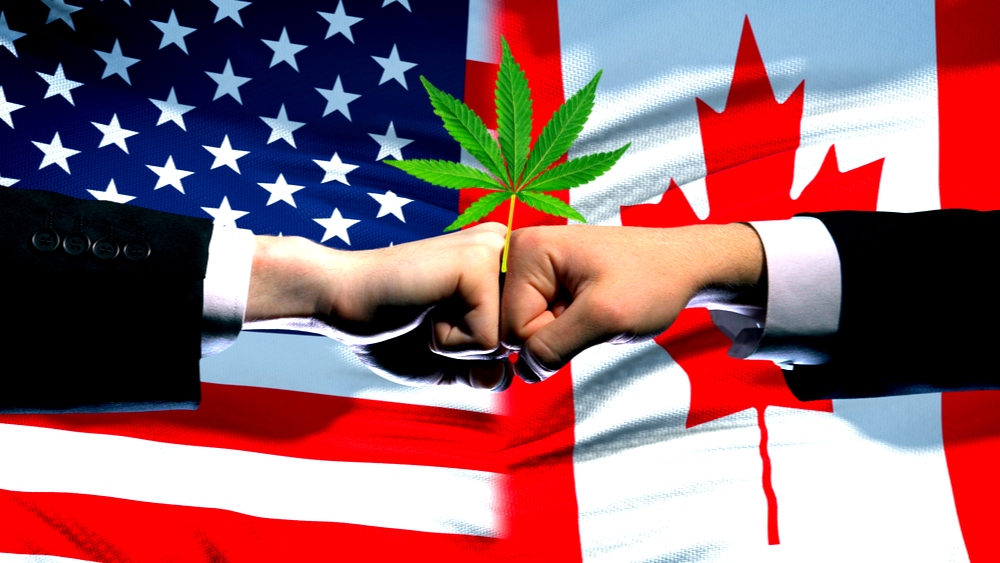 During this period, many companies have ventured into the space. Some for a short, unsuccessful time, while others have performed well. Now, as a Biden administration approaches, the popularity of cannabis investing is rising again. During a pre-election debate, Vice President Kamala Harris said they would decriminalize cannabis at a federal level in the United States. Canada already did this in 2018, but for the US to do this is revolutionary.
Montana, Arizona, South Dakota, and New Jersey residents voted to legalize marijuana in the 2020 election. Michigan voters supported the use of marijuana for recreational purposes in the 2018 mid-term elections. As for the first cohort, Nevada and Vermont legalized the recreational use of marijuana. Florida allows medical use, but recreational use was not considered for 2018.
Cannabis in Canada is legal for both recreational and medicinal purposes. Medicinal use of cannabis was legalized nationwide under conditions outlined in the Marijuana for Medical Purposes Regulations, later superseded by the Access to Cannabis for Medical Purposes Regulations. The federal Cannabis Act came into effect on 17 October 2018 and made Canada the second country in the world, after Uruguay, to formally legalize the cultivation, acquisition, possession and consumption of cannabis and its by-products.
Cannabis Markets
There are 2 primary cannabis markets:
▪ Medical cannabis is for patients who need cannabis extracts to treat health conditions. These patients must have recommendations from physicians, or prescriptions, to buy medical cannabis. Medical cannabis stocks represent companies that are engaged in research and development (R&D) for the treatment of certain health conditions. To date, the drug has been used to treat different forms of cancer, Alzheimer's, various mental health conditions, nausea, multiple sclerosis, , and pain. Companies involved in the use of marijuana for medical uses are Corbus Pharmaceuticals (CRBP), GW Pharmaceuticals (GWPH), Cara Therapeutics (CARA), Tilray (TLRY), and Zynerba Pharmaceuticals (ZYNE).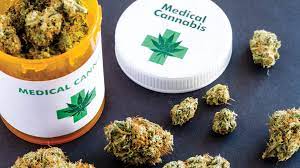 ▪ Recreational cannabis is for customers who use cannabis extracts for enjoyment rather than for health benefits. These users seek the high that comes with consuming, smoking, or drinking marijuana. This market is called the adult-use market because only people above 18 are allowed to use cannabis (in areas where it's legal). The most prominent company involved in recreational marijuana is Canada's Canopy Growth (CGC).
Cannabis Stocks That Investors may Consider (Segment Wise)
Following is the list of some stocks (segment wise) in cannabis sector:
Segment 1- Companies which grow, develop, distribute & market the products
Canopy Growth Corporation (CGC) (Market cap. $8.75B)
Canopy is referred to as Canada's first unicorn in this market. The company sells its product under various brand names like Tweed, First & Free, Deep Space, DOJA, etc. It engages in the production, sale, and distribution of cannabis for recreational and medical purposes primarily in Canada, Germany, the United States, and the United Kingdom. It runs two segments, Cannabis, Hemp and Other Consumer Products; and Canopy Rivers. The company's products include dried cannabis flowers, oils and concentrates, and softgel capsules.
Cronos Group Inc. (CRON) (Market cap. $2.70B)
Cronos Group Inc. works as a cannabinoid company. It manufactures, distributes, and markets hemp-derived supplements and cosmetic products through retail, e-commerce and hospitality partner channels under the Happy Dance and Lord Jones brands in the United States. The company is also involved in the manufacturing, cultivation and marketing of cannabis and cannabis-derived products for the adult-use and medical markets. It also invests in the business of cannabis growers and companies in the marijuana business.
Aphria (APHA) (Market cap. $1.70B)
Canada-based Aphria is a producer, retailer, and supplier of medical marijuana products. The company announced on April 15, 2021, that its shareholders had voted to approve its combination with Tilray Inc. (TLRY) under the Business Corporations Act (Ontario). The company calls itself as one of the lowest-cost producers of marijuana. It produces dry cannabis as well as cannabis oil of varying strengths and qualities.
Aurora Cannabis Inc. (ACB) (Market cap. $1.35B)
Aurora Cannabis produces and distributes medical cannabis products across the globe. It is vertically integrated and horizontally diversified across various segments of the cannabis value chain, including cannabis breeding, facility engineering and design, production, derivatives, genetics research, high value-add product development, home cultivation, retail, and wholesale distribution. The company produces various strains of cannabis oil and capsules, dried cannabis and topical kits for medical patients. It sells vaporizers, consumable vaporizer accessories, including screens, valves, as well.
Village Farms International, Inc. (VFF) (Market cap. $703M)
Village Farms International is a Canada-based agricultural producer. In addition to growing vegetables such as bell peppers, tomatoes and cucumbers, the company now also produces cannabis. It operates through three segments: Energy Business, Produce Business, and Cannabis and Hemp Business. It distributes and markets its products under the brand name Village Farms to retail supermarkets and fresh food distribution companies, as well as products produced under exclusive arrangements with other greenhouse producers.
Segment 2- Companies that provide ancillary services to the cannabis industry
Innovative Industrial Properties, Inc. (IIPR) (Market cap. $4.20B)
Innovative Industrial Properties is a Maryland corporation focused on the ownership, acquisition and management of specialized properties leased to state-licensed, experienced operators for their regulated medical-use cannabis facilities. Cannabis companies cannot easily secure capital from banks or institutions. This creates a good opportunity for IIPR which buys properties from medical cannabis regulators and then leases the properties back to them. This gives the cannabis regulator much-needed money. And being in the landlord business, IIPR has a constant revenue stream. Also, because the company is structured as a real estate investment trust, IIPR must return at least 90% of its accounting income to shareholders in the form of dividends.
GrowGeneration Corp. (GRWG) (Market cap. $2.3B)
GrowGeneration runs retail organic specialty and hydroponic gardening retail outlets. It offers plant nutrition, crops, farming soils, advanced lighting technology, hydroponic and aquaponic equipment, and more. While GrowGeneration is not a pure cannabis company, many of its products are used in cannabis production. The booming U.S. cannabis industry has created a fast-growing market for supplies for hydroponics (growing plants without soil in liquid nutrient solutions) and organic gardening and GRWG is the biggest specialty retail chain in this market.
The Scotts Miracle-Gro Company (SMG) (Market cap. $12.8B)
Scotts Miracle-Gro is another company advantaging from the same developments that have boosted GrowGeneration's sales. The company's Hawthorne Gardening subsidiary is a leading supplier of hydroponic gardening products to the cannabis industry. The company also provides gardening and landscape products, potting mixes and garden soils, water-soluble and continuous-release plant foods, mulch and decorative groundcover products, seeding solutions, plant-related pest and disease control products, organic garden products, and live goods.
Cannabis Cryptocurrencies
Businesses and operators selling or distributing recreational and medical pot are still not allowed to use banks for their transactions because of federal legislation. The development and use of marijuana-specific virtual currencies have shot up in order to regulate the market. Cryptocurrencies make it easy for people in the marijuana industry to carry out transactions.
PotCoin (POT)
PotCoin was one of the earliest cryptocurrencies for the cannabis industry, being launched in 2014. It was created to solve banking problems for people looking to deal in legal marijuana. Trading of PotCoin takes place directly between people and does not require a bank or clearinghouse. The supply of PotCoin is limited with around 420 million coins. More than 224 million are in circulation. It is available in three markets and also transitioned to proof-of-stake, which allows people to validate block transactions or mine according to the number of coins they hold.
HempCoin (THC)
HempCoin also came into existence in 2014, although its focus is less on people using it to buy weed. Instead, this cryptocurrency was created to be used by the farming industry and medical/recreational institutions. HempCoin's website claims it can be used to "facilitate transactions between marijuana farmers and the local dispensary shops" as well as purchasing gear and tools used to farm marijuana. As of now, the price for one HempCoin is $0.01275, and its market cap is $3.24 million.
CannabisCoin (CANN)
CannabisCoin was also introduced in 2014, just a few months after PotCoin. It is a peer-to-peer open-source currency and proof-of-work and, like Potcoin, was aimed at easing transactions for medical marijuana dispensaries. While it initially gained popularity, it has not delivered to the investors.
Bottom Line
The global medical marijuana market is projected to expand by a compound annual rate of growth (CAGR) of over 20% through 2027, in line with Data Bridge Market Research™. That would mean $82 billion in six years. Much of this growth will be within the U.S., where 35 states have already legalized medical cannabis, and more are on the way.
But the medical marijuana market faces several risks also. Stricter regulations might be imposed, and markets won't expand as quickly of course. But the long-term prospects of the medical marijuana industry appear excellent. More countries are recognizing the potential benefits of medical cannabis and are allowing the legal use and sale of medical cannabis products. More individuals and also the broader medical profession also are recognizing the potential benefits, driving higher demand for medical marijuana. This presents a terrific opportunity for risk-tolerant investors.
As of now, Investors of this industry are mostly trading on technical price moves which will be driven by a news snippet or rumor but not supported by fundamental analysis. Volatility is extreme, valuations are overpriced, and gains can vanish in no time.
Disclaimer
All trademarks referenced are the property of their respective owners. Other trademarks and trade names may be used in this document to refer to either the entity claiming the marks and names or their products. MarketXLS disclaims any proprietary interest in trademarks and trade names other than its own, or affiliation with the trademark owners.
None of the content published on marketxls.com constitutes a recommendation that any particular security, portfolio of securities, transaction, or investment strategy is suitable for any specific person. The author is not offering any professional advice of any kind. The reader should consult a professional financial advisor to determine their suitability for any strategies discussed herein. The article is written for helping users collect the required information from various sources deemed to be an authority in their content. The trademarks if any are the property of their owners and no representations are made.
Reference
https://www.investopedia.com/investing/10-canadian-marijuana-stocks/
https://www.fool.com/investing/stock-market/market-sectors/healthcare/marijuana-stocks/
To know more about investing in canadian stocks, click here.
For much such informative content, visit https://marketxls.com/blog/
Image Source
https://www.thecannabisinvestor.ca/usa-vs-canada-which-country-offers-a-better-opportunity-for-cannabis-investors/
Interested in building, analyzing and managing Portfolios in Excel?
Download our Free Portfolio Template
Call:

1-877-778-8358
Welcome! I'm Ankur, the founder/CEO of MarketXLS. With over six years of experience, I've helped 2500+ customers implement personalized investment research strategies and monitoring systems in Excel.
Implement

"your own"

investment strategies in Excel with thousands of MarketXLS functions and Templates.
Get started today
Get Access to
1 Billion

Usable Market data points

IN YOUR EXCEL SHEETS

WITH EASY TO USE EXCEL FUNCTIONSGet started today
🎉 Exciting news! 🎉



You are invited to join our

Discord Channel

.

Interact, learn, and grow with experts in the markets! Join our Discord