Basics
How to use MarketXLS
Informative
Stocks
Using MarketXLS
Green Investing Ventures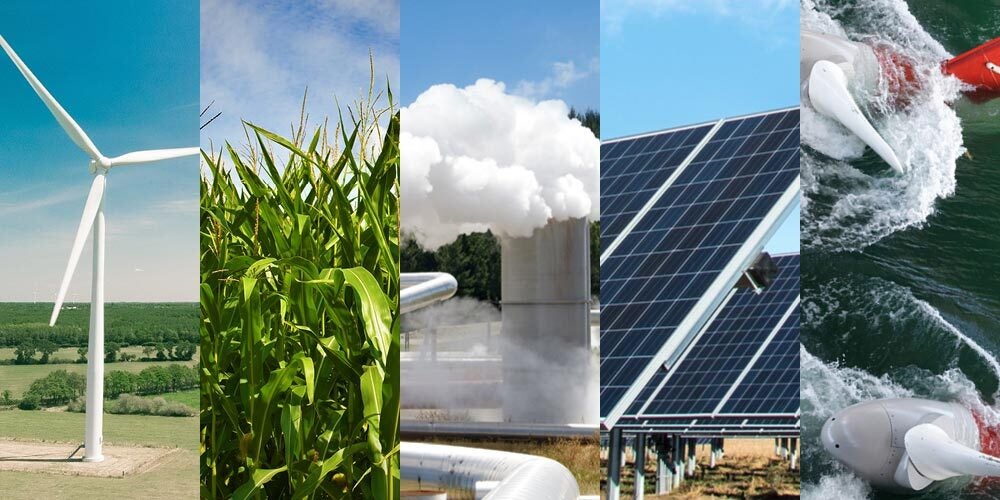 Overview
The world is going green, from power generation and recycling to organic farming and sustainable fashion. Everyone including businesses, climate change scientists, politicians and consumers—is interested in easing humanity's impacts on the environment.
For many companies, the need to go sustainable and green is a recent phenomenon. As with improvisation everywhere, some firms change and some don't.
Choosing the companies with the best environmental practices and records is another way of looking at green investments. If you look at how the external environment is shaping up in the past few years, you'll start seeing a clear pattern. People are waking up to the idea of investing in green energy. Big fund houses and private equity investors are venturing into this space. Look at ESG (Environmental, Social, and Governance) funds for starters — These are funds that invest responsibly and people are aggressively investing money into these things. They want to do something about the environment, governance problems, social issues deteriorating the globe. So maybe invest in businesses like renewables.
Green Investment Areas
Green energy is a hot topic in the world that is dealing with climate change. Electricity generation that doesn't depend upon the burning of fossil fuels to generate power for our industries or homes is creating a growing number of investment opportunities. The top sources of renewable energy presently are:
Solar Energy
Sun's energy powers buildings, homes and a variety of other items from radios to lights. If you think the sun has just started to rise in this industry, think about the companies that make solar panels, that will benefit as businesses and homeowners increasingly adopt solar power. Of course, there is more to solar energy than panels. From installation to components, a wide variety of businesses present investment opportunities.
First Solar (FSLR) and Sunpower (SPWR) are the leading producers of solar modules and systems. JinkoSolar Holding (JKS) also makes solar modules while Enphase Energy (ENPH) sells home energy solutions for the solar photovoltaic industry internationally. Hannon Armstrong Sustainable Infrastructure Capital, Inc. (HASI) provides capital and services to the energy efficiency, renewable energy, and other sustainable infrastructure markets in the United States.
Wind Power
One of the fastest-growing sources of green energy is wind, power generation from which has increased 75-fold in the past two decades. China is leading the world with 217 gigawatts of installed capacity in 2018. The U.S. is second with 96 gigawatts followed by Germany with 59 gigawatts.
If this renewable source fascinates you, look for farms that sell wind-generated energy, or consider entities that manufacture wind turbines.
General Electric (GE) and NextEra Energy Partners (NEP) produce more energy from the wind and sun than any other company in the world. Siemens Gamesa Renewable Energy, S.A. (GCTAY) supplies wind power solutions in Europe, the Middle East, Africa, etc. Vestas Wind Systems A/S (VWDRY) designs, manufactures, installs, and services wind turbines worldwide.
Hydropower
Water is one of our most important natural resources. There is significant fear that the world will run out of freshwater due to climate change. A portfolio of water investments will include firms that purify, distribute or collect water.
Pollution also highlights the need for clean water. Firms looking to profit from water-related businesses include utilities, beverage providers, water purification/treatment firms and equipment makers, such as those that provide valves, pumps, and desalination units. Also, the market for bottled water is growing exponentially.
Green Transportation
When talking about green transportation, Tesla (TSLA) is the first name that comes to people's minds. Though the exciting technology has kept this company in the news, it's not the only player in the field.
On a smaller scale, engineers are working with fuel-cell technology to develop a substitute source of powering vehicles. If this technology works, there will be a huge number of cars and consumers waiting for it. Ballard Power Systems (BLDP) produces cells that can be used in vehicles and backup power systems. FuelCell Energy (FCEL) focuses on providing power options to industrial and commercial facilities.
Organics
Organic farms avoid the use of pesticides, engage in sustainable farming practices and sell products that are often healthier to consume. They also indulge in animal management practices that abandon the use of antibiotics and hormones, keeping such chemicals away from the food chain and out of the land and water surrounding the farms. United Natural Foods (UNFI), one of the biggest organic food companies, is a wholesale distributor of healthy food materials.
Waste Reduction
Recycling has become standard practice. Most people are aware that metal, paper and glass can be reused and reprocessed, but the things you don't know you can recycle continue to grow. Vegetable oil, waste oil, cell phones, batteries, computers and even car parts can have a second life. Recycling these items involves a business enterprise operating in the background.
Republic Services (RSG), Waste Management (WM) and Covanta (CVA) take a different approach by generating power through the burning of waste.
Hydrogen Fuel Cell
Hydrogen fuel cell is one of the latest clean energy sources across the globe. Hydrogen fuel cell uses chemical energy to generate electricity. They just need hydrogen (obtained from H2O) for a continuous supply of electricity. This has brought hydrogen fuel cell stocks into the limelight.
The market for hydrogen fuel cell-based trucks and cars in the U.S., Asia and Europe is extremely promising and there is huge room for investment. Bloom Energy Corp (BE) company announced its strategy for the hydrogen fuel cell commercial market in 2020. Plug Power Inc (PLUG) makes hydrogen fuel cell systems that replace conventional batteries in cars and other devices.
American Water (AWK) is the largest water utility company in the U.S., which supplies drinking water to millions of people. Essential Utilities (WTRG) also supplies water to almost 3 million people. Atlantica Sustainable Infrastructure plc (AY) owns and manages water power generation assets in the United States, Canada, Mexico, etc.
Aquaculture
Another food-related investment opportunity is sustainable fishing that is generating attention as the danger of the world's overfished oceans affects the human food chain. Mowi ASA (MHNVF), a Norwegian firm with global operations, is an interesting firm in this area.
Pollution Controls
The reduction of carbon emissions is the key thing here. From minimizing the emissions that come out of the cars to reducing greenhouse gas emissions from industrial power plants, the pollution control industry is rising. This industry responds every time the legislation mandates an amendment in the amount of harmful chemicals that can be released into the environment. Fuel Tech, Inc. (FTEK) provides boiler optimization, efficiency improvement, and air pollution reduction and control solutions to utility and industrial customers worldwide.
Geothermal Energy
Geothermal energy uses heat and energy from the earth to produce clean energy. One company that owns, builds and operates geothermal plants is Ormat Technologies (ORA). It has operations in the U.S., Indonesia, Guatemala, Guadeloupe, Kenya, and Honduras.
Some thematic ETFs that follow the 'Green' theme:
Invesco Solar ETF (TAN)
First Trust Global Wind Energy ETF (FAN)
Invesco S&P Global Water Index ETF (CGW)
Invesco Cleantech ETF (PZD)
iShares Global Clean Energy ETF (ICLN)
First Trust NASDAQ Clean Edge Green Energy Index Fund (QCLN)
VanEck Vectors Environmental Services ETF (EVX)
Finding Green Stocks With MarketXLS
MarketXLS software is a one-stop solution for the analysis of your entire investments. It provides a host of functions like eps, various ratios, key fundamentals, historical data, options pricing, and much more to assess the value of your investments. It provides a variety of templates for various options trading and Guru strategies and also to compare your portfolio stocks for doing better analysis of your investments.
The above data about various stocks has been pulled out with the help of MarketXLS software. It has several functions related to the sector, industry, volume, returns for various time periods, historical data, market capitalization, ask price, bid price, real-time last price, dividend yield, dividend payout ratio, PE ratio, PB ratio, cash flows, balance sheet ratios, income statements, fundamentals and much more to analyze any company's stock. All you need to do is type the required function and select the ticker of the stock.
(The data for companies shown in the above image was calculated in the month of July 2021)
Bottom Line
Clean energy stocks look quite attractive right now, but it is extremely essential to choose your stocks wisely if you want to profit from the forthcoming wave of green energy worldwide.
If a green investment gets your attention, there are several ways to find a place for it in your portfolio. You don't necessarily have to choose individual firms to get into the area. Mutual funds, bonds, ETFs, stocks and even money market funds that focus on the environment are available.
The world desperately needs clean energy sources to deter climate disasters and maintain the sustainable growth of the economies. Governments worldwide are dodging traditional energy sources for clean energy sources for environment-friendly business expansion and economic growth.
For more such informative content, visit https://marketxls.com/blog
Disclaimer
All trademarks referenced are the property of their respective owners. Other trademarks and trade names may be used in this document to refer to either the entity claiming the marks and names or their products. MarketXLS disclaims any proprietary interest in trademarks and trade names other than its own, or affiliation with the trademark owners.
None of the content published on marketxls.com constitutes a recommendation that any particular security, portfolio of securities, transaction, or investment strategy is suitable for any specific person. The author is not offering any professional advice of any kind. The reader should consult a professional financial advisor to determine their suitability for any strategies discussed herein. The article is written for helping users collect the required information from various sources deemed to be an authority in their content. The trademarks if any are the property of their owners and no representations are made.
Reference
https://www.investopedia.com/articles/stocks/07/green-industries.asp
Image Source
https://wiki.optimy.com/wp-content/uploads/2017/12/green_investment_shutterstock_211760089.jpg
https://www.solarreviews.com/content/images/blog/Renewable-energy-v4.jpg
https://s27584.pcdn.co/wp-content/uploads/2019/05/big-city-that-uses-renewable-energy-sources.jpg
Interested in building, analyzing and managing Portfolios in Excel?
Download our Free Portfolio Template
Call:

1-877-778-8358
I am so happy you are here. My name is Ankur and I am the founder/CEO of MarketXLS. Over the past four years, I have helped more than 2500 customers to implement their own investment research strategies and monitoring systems in Excel.
Implement

"your own"

investment strategies in Excel with thousands of MarketXLS functions and starter sheets.
Get started today