Investing In The Telecommunications Sector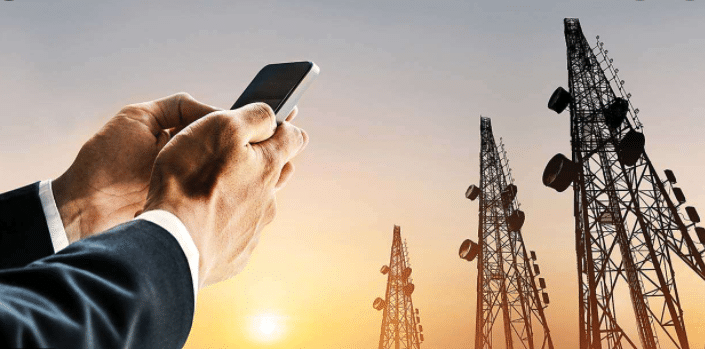 Preface
The technology that enables you to read this blog online is provided by the telecommunications sector. Since the pandemic began, the world has started realizing the value of the internet. Everything is available online now and many companies prefer operation online only as it helps in cutting costs and expenses. This online medium is only available due to the internet services provided by the companies operating in the telecommunications sector. Hence, you can estimate the jump which such companies have taken in the past couple of years. Leaving the pandemic aside, the telecom industry has been one of the fastest growing industries of the world in the past decade. The evolution of wireless communication and data has been one of the significant developments of the modern world. There are various aspects of this industry which we will be covering in detail here.
Why Invest in the Telecom Sector?
DEREGULATION OF THE SECTOR
Early on, the telecom industry was controlled by most of the governments in most developing nations. But, this sector has been deregulated and liberalized in the past few decades. This has given a significant boost to the sector. The opportunities for this sector are rising day-by-day.
There has been a great amount of innovation in the telecom sector in the past decade. This is the result of the capital invested by the companies in the R&D department. The biggest example of innovation is the evolution of wireless technology, which has resulted in the development of wireless communication software and devices. The second big thing is the evolution of internet services and provision of data services. 5G and 6G are the new things, which have to be looked into by companies in this sector.
Fifty percent of the total stocks are dividend-paying stocks in the telecommunications sector. Investing in these stocks might help you earn a fixed income in the form of dividends besides providing capital gains.
The sector has equity stocks which provides investment opportunities for growth, income and value investors. There are stocks that provide regular dividends and there are stocks which also provide capital appreciation. There are many underrated stocks as well which have great future prospects. All these stocks need to be identified carefully.
The internet has been the medium of virtual settings taking place in any sector. The Internet is the foundation of everything which takes place in the online medium. Everything in the modern world is dependent on the internet and its dependency is increasing day-by-day. The provision of internet services is in the hands of the blue-chip companies of the telecom sector.
VARIOUS CHOICES FOR INVESTMENT
i. Equity stocks
This includes direct investment in the stocks of various companies.
Example: Verizon Communications (NYSE: VZ)
ii. Exchange-traded funds (ETFs)
These are a collection of stocks, which track a particular index.
For example, Fidelity MSCI Communication Services Index ETF (FCOM) – tracks the majority of the telecom companies across the sector
iii. Mutual Funds
These are funds, which track a particular set of stocks of the telecom sector. Investing in mutual funds diversifies the risks of the portfolio.
For example, Fidelity Select Wireless Portfolio
Participants in the Telecommunications Sector
There aren't many participants in the telecom sector. This implies less competition and huge growth opportunities. Major blue-chip stocks dominate this sector but there are small-cap companies as well which are showing a good growth potential. These companies are classified into diversified and wireless communication services.
Let us have an overview of the participants in the sector.
Telecom Stocks to Look Out For
The companies in the telecom sector are involved in these major segments.
Wireless communications
Communications equipment
Long-distance carriers
Domestic telecom services
Foreign telecom services
Diversified communication services
Here is a list of a few exciting stocks to look out for. These stocks are the stocks of blue-chip companies in their respective sub-sectors:
Verizon Communications is the largest wireless carrier in America. It is an American Multinational Corporation headquartered in Midtown Manhattan. Its market capitalization is $233.04 billion and it's a dividend-paying stock. Its dividend yield is 4.46%.
It is the world's largest telecom company and the second largest provider of mobile telephone services. Its headquarters are in Texas. Its services and products include satellite communication services, internet services, broadband, etc. Its market capitalization is $212.13 billion and its dividend yield is a whopping 7%.
T mobile is an American wireless network operator, with its headquarters in Washington, US. Its market capitalization is $176.2 billion. It does not pay out dividends. Its aim is to make the customer's life easier with a curated collection of convenient apps and services.
Qualcomm is an MNC with its headquarters in California. It creates and ideates software related to wireless technology. Its market capitalization is $144.8 billion. It is a dividend-paying stock, and its dividend yield is 1.89%.
(NOTE: These stocks are not recommendations made by us. It is just a list of stocks of a few industry leaders that are diversified in different sub-sectors. The author is not offering any professional advice of any kind. The reader should consult a professional financial advisor to determine their suitability for any strategies discussed herein.)
Risks Associated
Key Takeaways
One has to consider the various fundamental aspects of the company before investing in the telecom sector. I have listed down a few criterias on which an investor should focus before deciding whether to invest in a telecommunication company or not.
Huge Free Cash Flows
Investment by the company in R&D
Price to Sales ratio
Efficiency Ratio
Growth in the share price of the company in the past few years
Healthy Balance Sheet
The companies in this sector usually have very low or no retained earnings. There are various reasons behind this. All the companies have outperformed in the past few years because of the strong fundamentals and the growth potential, which they show. Hence, the fundamental aspect becomes very important which needs to be looked into before investing.
This sector has attracted investors for the past few decades, and now it has become a part of a majority of the investors' portfolios.
MarketXLS has a blog on the topic 5G penny stocks. If this topic interests you, click here to directly go to the blog.
MarketXLS provides a ready-to-use template for facilitating comparison between various sectors. This analysis and comparison are made based on various parameters. They include Return on Equity, P/E Ratio, Dividend Yield, etc.
You can click here to go to the template.
For more such exciting content, please visit https://marketxls.com/blog/
Disclaimer
None of the content published on marketxls.com constitutes a recommendation that any particular security, portfolio of securities, transaction, or investment strategy is suitable for any specific person.
The author is not offering any professional advice of any kind. The reader should consult a professional financial advisor to determine their suitability for any strategies discussed herein.
The article is written to help users collect the required information from various sources deemed to be an authority in their content. The trademarks, if any, are the property of their owners, and no representations are made. All trademarks referenced are the property of their respective owners. Other trademarks and trade names may be used in this document to refer to either the entity claiming the marks and names or their products. MarketXLS disclaims any proprietary interest in trademarks and trade names other than its own or affiliation with the trademark owner.
Reference
https://www.investopedia.com/ask/answers/070815/what-telecommunications-sector.asp#investing-in-telecommunications
Image Source
https://www.dnaindia.com/business/report-telecom-companies-consumers-have-a-reason-to-worry-2723646
Interested in building, analyzing and managing Portfolios in Excel?
Download our Free Portfolio Template
Stock screens
Public saved screens
Top 100 Gainers Today
Top 100 losers Today
Call:

1-877-778-8358
I am so happy you are here. My name is Ankur and I am the founder/CEO of MarketXLS. Over the past four years, I have helped more than 2500 customers to implement their own investment research strategies and monitoring systems in Excel.
Implement

"your own"

investment strategies in Excel with thousands of MarketXLS functions and starter sheets.
Get started today